How dare Suzuki deny America this glorious new Jimny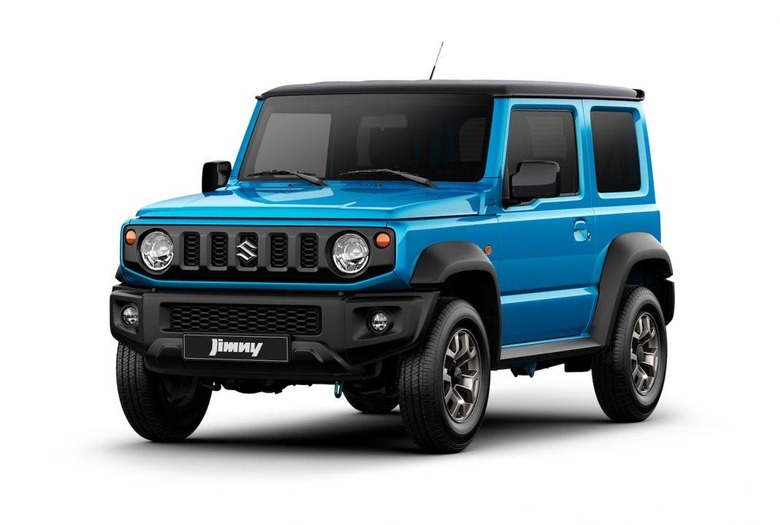 Suzuki gave up on the US market more than half a decade ago, but it's only now that we're beginning to regret that decision. You can blame the 2019 Suzuki Jimny for that, the fourth generation of the Japanese SUV and its most appealing yet.
It's been almost fifty years since the first Jimny, a tiny 4WD play on the off-roader category. Since then, Suzuki says, it has sold 2.85m of them across 194 countries and regions. Now it's back with a new design, plenty of color options, and even some technology.
It's been a good few years since Suzuki offered a new car in the US, though. The company's American arm declared bankruptcy back in November 2012, ceasing US car sales at the same time. Instead, it would focus on motorcycles, marine products, and ATVs.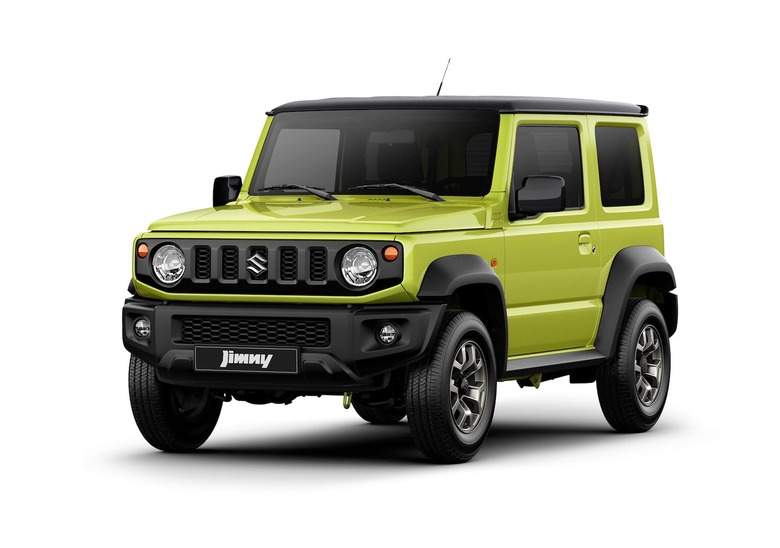 It was, frankly, no great loss back in 2012. American Suzuki blamed poor exchange rates and low sales – less than 22k cars in the ten months of operations that year, in fact – for the decision, but it's hard not to see it as a reflection of the woeful lineup at the time. The strongest seller was the aging first-generation Suzuki SX4, a 2.0-liter AWD crossover that was completely replaced in 2013.
As for the Jimny, Suzuki ended sales of that well before its American troubles. It discontinued the car – then in its second generation – at the end of 1995, not least because of dwindling sales and the threat of stricter safety legislation. The third-generation Jimny never made it, officially, to US roads.
With the 2019 Jimny, in its fourth generation, there's no sign of Suzuki diluting the small SUVs off-road credentials. That means a ladder frame, three-link rigid axle suspension, and a part-time, two-speed four wheel drive system. That'll have a low range transfer gear.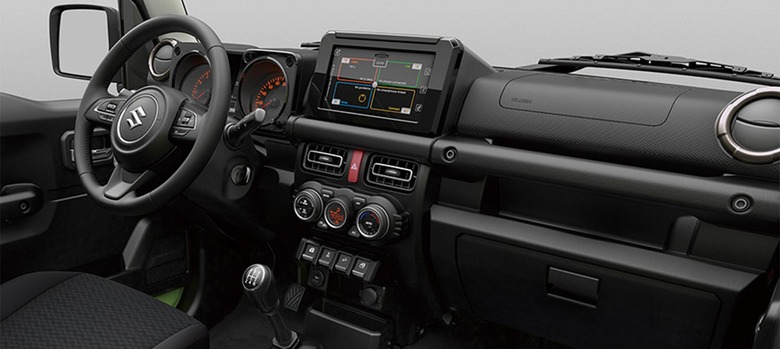 All of that will be wrapped up in a design that's not dissimilar to a Mercedes G-Wagon, only a whole lot smaller. At a time when retro design for off-roaders is being paired with drivetrains typically focusing more on on-road performance, something unashamedly sticking with what works in the mud is undeniably appealing. We're getting flashbacks, indeed, to Mahindra's endearing Roxor.
Where the Roxor will be sold in the US but not road-legal, the 2019 Jimny will be road-legal but is unlikely to be sold in the US. Two engines will be offered, the regular Jimny with a 1.5-liter inline-four and a Jimny Sierra with a 0.66-liter inline-three, and two transmissions, a four-speed auto or a five-speed stick.
Suzuki will throw in a fancier dashboard and some safety basics like forward collision emergency braking, but really the new Jimny is about rugged go-anywhere appeal. Sadly going anywhere doesn't quite extend to North America.