2019 Mercedes-AMG CLS 53 Coupe First Drive: A hybrid for the heart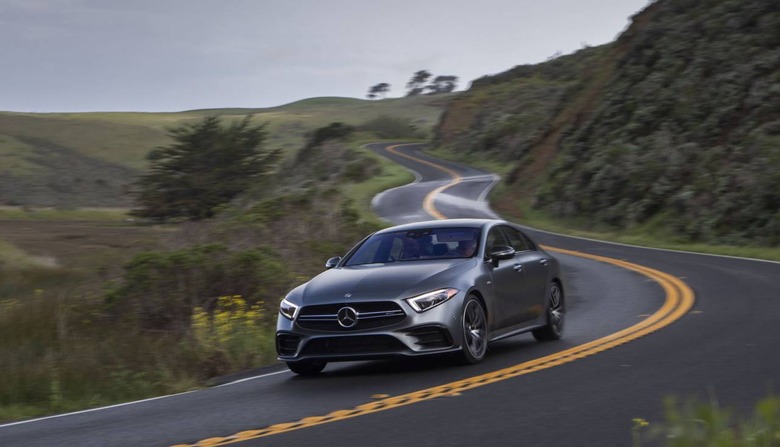 Sometimes it's the little changes which make the biggest difference, something that definitely holds true for the EQ Boost system in the 2019 Mercedes-AMG CLS 53 Coupe. The newest CLS keeps the four-door-coupe styling but injects a dash of electrification, for a mild hybrid that's all about performance rather than green credentials.
If your first thought upon hearing "hybrid" is "Toyota Prius" then you'd be forgiven for skepticism about how Mercedes-AMG's system improves things. Certainly, the mass market breakthrough of gas-electric drivetrains came about because of the Uber driver's favorite. There's more than one way to harness an electron, however.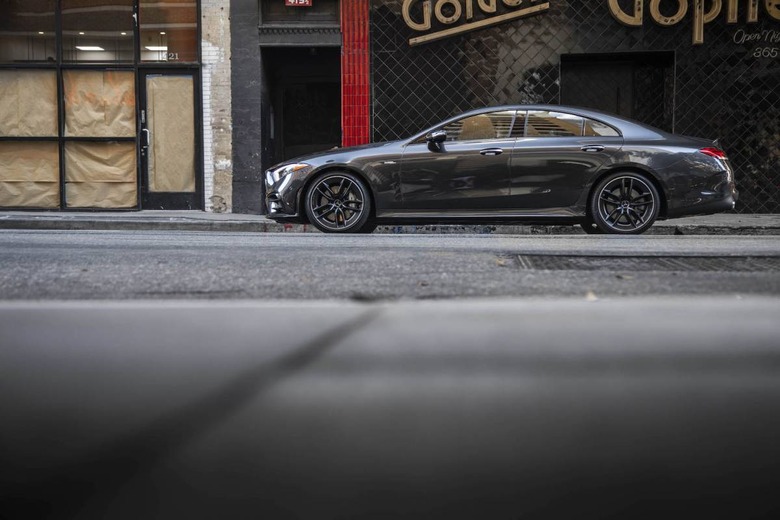 In the case of EQ Boost, it's electrification in the name of speed and refinement. As a mild hybrid, you can't plug the 2019 CLS 53 into a wall charger, and the goal was never electric-only range. Instead it's about using an electric motor to complement, not replace, a gasoline engine.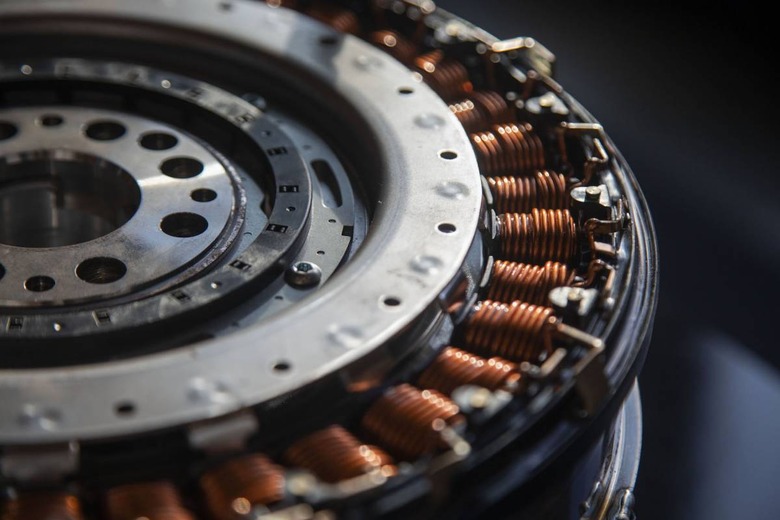 That's a 3.0-liter inline-6 turbo, offering 429 horsepower and 384 lb-ft of torque, paired with a 9-speed AMG SpeedShift TCT 9G dual-clutch transmission. Between them, the automaker slots its 48V EQ Boost electric motor: it replaces both the alternator and the starter motor, but also contributes up to 21 horsepower and 184 lb-ft of torque.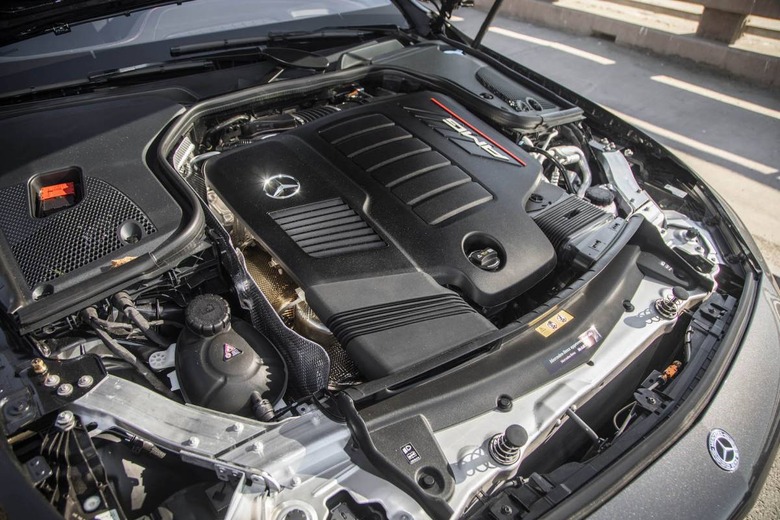 It's not the only electric piece. In addition to the turbo there's an e-supercharger, spinning up incredibly rapidly. The result, then, is an extra shove when pushed hard from the electric motor, while the e-supercharger fills in any turbocharger lag at the low-end.
All that could've been a recipe for overly-complex disaster, had all the pieces not worked together properly. The good news, then, is that Mercedes-AMG's powertrain is a true gem among engines. Sure, you can look at the digital dashboard display and figure out what's happening and when – which part of your fiendishly clever gas-electric pairing is doing what – but far better is to simply allow the 2019 CLS 53 to get on with all that in the background.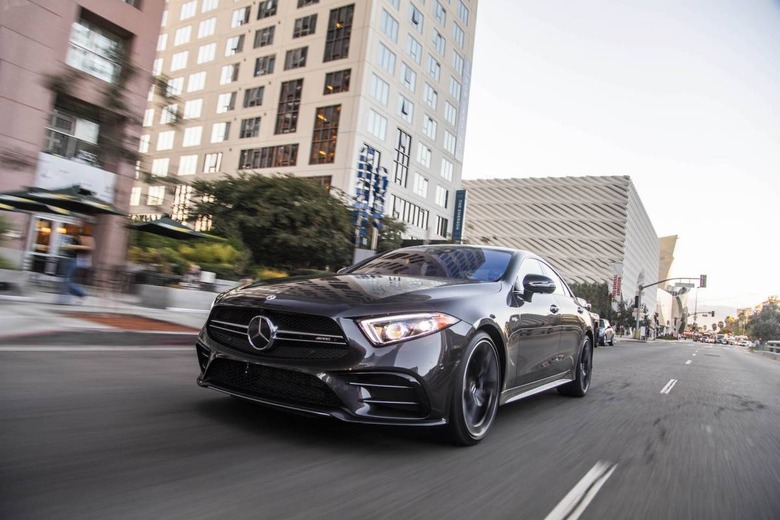 That leaves you to enjoy one of the best four-door cars Mercedes has produced in recent years. The automaker's goal was V8 performance from a six-cylinder engine, but with the economy of the latter. Sure enough, you can squeeze out 27 mpg on the highway or 21 mpg in the city. Much more fun, however, is to squander all the electric juice in great, happy squirts of acceleration around the hilly roads of Napa, CA, where Mercedes had invited us out to see how the new AMG 53 family holds up.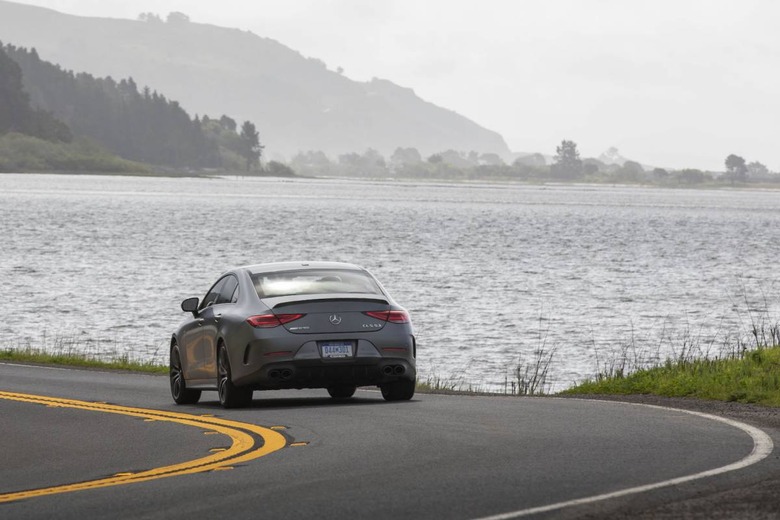 Drop your right foot and the CLS 53 will do 0-60 mph in a quoted 4.4 seconds; word on the street is that's a conservative figure. Is that slower than the old CLS 63 S? That it is, but at $79,900 it's considerably more affordable, noticeably more economical, and actually feels more enthusiastic in many situations.
4MATIC+ performance all-wheel drive comes as standard. It can push up to 100-percent of the engine's power to the rear wheels, or up to 50-percent to the front, depending on traction needs. AMG RIDE CONTROL+ adds continuously-adjusted dampers and AMG Adaptive Sport Suspension based on the automaker's air suspension system.
They're controlled via the AMG Dynamic Select system, with five drive modes. Comfort turns the CLS 53 into a highway cruiser, while Sport and Sport+ firm things up, get the transmission shifting more aggressively, add weight to the steering through the thick-rimmed wheel, and encourage the drivetrain to further acts of electric profligacy. All that's really missing is a true bark from the engine; to hear anything close to that, you really need to be in the AMG 53 E Cabriolet with the roof down.
What your ears miss out on, the rest of your body gets to enjoy. The CLS 53 feels balanced and agile: two fewer cylinders at the front make the four-door less nose heavy than its V8 rivals. The air suspension makes short work of the remaining 4,447 pounds, and means you can push into corners and leave the braking a little later than you might expect.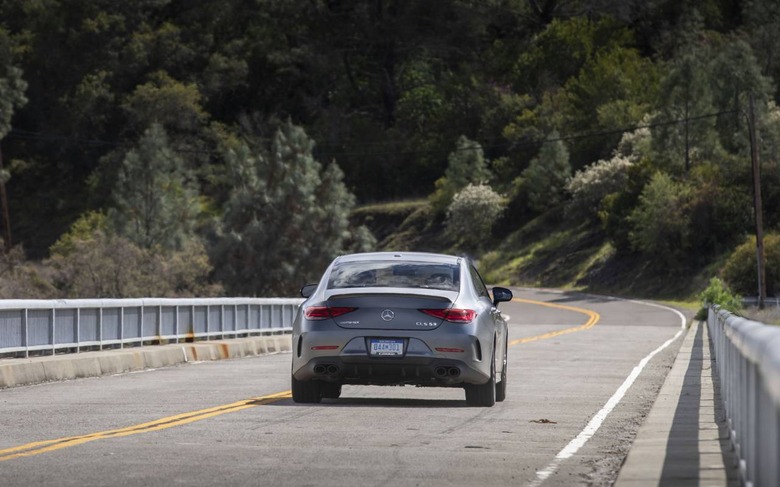 At the other extreme of the drive modes is ECO. There, the CLS 53's hybridization gets a chance to show off its tree-hugger side, most notably with its sailing. By decoupling the engine from the transmission, you can glide along stretches of highway without squandering gas in the process. An unbelievably smooth start-up sees the engine kick back in without so much as a judder through the cabin.
It suits what is a plush, well-appointed interior, just as comfortable with road-trips as back road playtime. Yes, you get bucket-like sports seats and a flat-bottomed steering wheel, but there's also niceties like dual-zone climate control and twin 12.3-inch displays. Apple CarPlay and Android Auto are present, too, though sadly not the "Hey Mercedes" system that works so well in the latest A-Class Sedan. Wireless charging, navigation, and a Burmester surround sound system as standard might be enough to keep you from the options list.
Mercedes-AMG offers no shortage of possibilities, there, you won't be surprised to hear. From fancier headlamps through more potent heating for the seats, to cabin fragrance, massage chairs, parking assistance, and adaptive cruise control, there's certainly plenty of ways to give the automaker more of your money. Write a big enough check, indeed, and pretty much all the driver assistance and active safety tech of the S-Class can be yours.
Restraint will serve you well, I feel, and for all the power and speed, restraint is also the cunning gameplay of this particular AMG. Look, I love a big V8 as much as the next car enthusiast, but there's also a special place in my heart for the immediacy of an EV drivetrain. The CLS 53 isn't quite either of those things, but it cherry-picks most of their most winning qualities.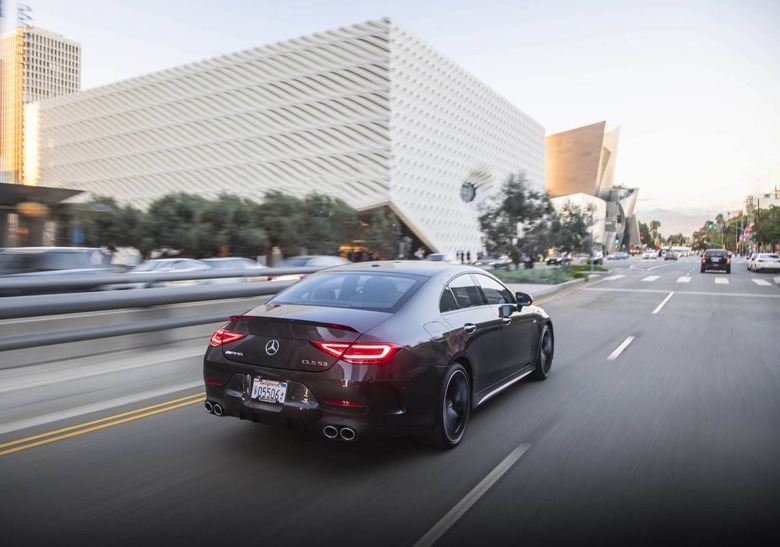 It's not like Mercedes isn't doing its pure-EV part too. The brand new 2020 ECQ all-electric SUV is evidence of that. Yet the 2019 CLS 53 makes the argument that electrification also has a place in performance cars, and that "hybrid" needn't be a dirty word for enthusiasts.
One day, maybe we'll all be driving electric cars – or being driven in autonomous EVs. Until then, though, we've got new twists on old-school charm. If the 2019 Mercedes-AMG CLS 53 Coupe is the future of hybridization, then count us in.