2019 iPhone Cameras Take Center Stage In New Leak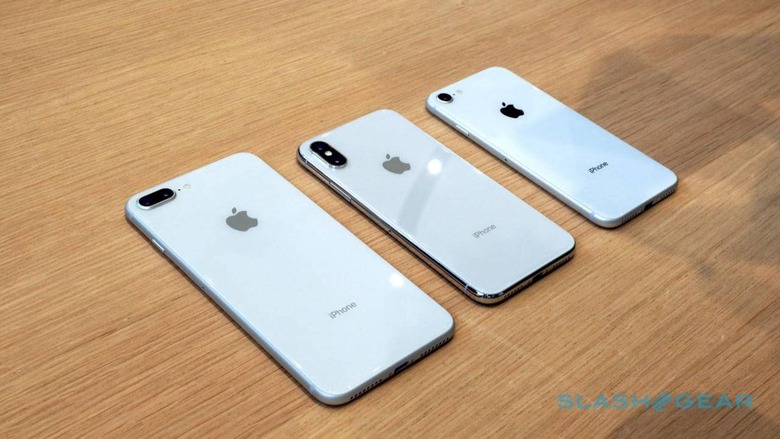 The next iPhones are still months away, but they've despite that, they've been the subject of numerous leaks and rumors. Many of those rumors have focused heavily on the cameras these phones will have, with the iPhone XS and XS Max successors rumored to have three and the iPhone XR follow-up with two. Today, yet another leak is corroborating this information, along with how those triple camera arrays will look.
Mark Gurman, a reporter for Bloomberg, published an image to Twitter this morning that allegedly shows off the back panel molds for all three of 2019's iPhones. On the higher-end models, the three cameras are arranged in a triangle and seated on a square bulge. Though the iPhone XR successor only has two cameras, they still have that square housing, though the array isn't quite as big as it is on the other two phones.
Alleged next iPhone case moldings show what we discussed in our story last week in terms of new cameras. 3 on the high end, 2 on the new XR. Plus all models apparently getting a square, at least based on this one mold floating around. https://t.co/BhAFTZZL6u pic.twitter.com/QlNJTsApzX

— Mark Gurman (@markgurman) May 13, 2019
This isn't the first time we're seeing these square camera arrays – they've previously popped up in various rumors. Recent renders show 2019's iPhone XR successor with a square camera housing despite the fact that it only has two cameras, while the iPhone XS and XS Max successors have been leaked and rendered with the same square camera bulge a handful of times.
As a refresher, the iPhone XS and XS Max both have double cameras on the back, which are arranged vertically. The expectation is that the third camera on 2019's high-end iPhones will be a wide-angle lens, but of course, nothing is set in stone until Apple gets up on stage and makes things official in September.
That's something to keep in mind as we move through the summer months, when there will undoubtedly be plenty of rumors about these upcoming phones. Take everything you hear with a grain of salt, because while some of these rumors and leaks could very well be accurate, there are plenty that will get things wrong too. In any case, we'll be keeping an ear to the ground for more, so stay tuned.