Ford's beastly F-150 Raptor truck is never going to be a candidate for autonomous driving, but a new Trail Control feature should make going even further off-road more straightforward for the updated pickup. Set to be offered on the 2019 F-150 Raptor, the new feature is a little like cruise control, only intended for the wilderness.
Like cruise control, when activated Trail Control can handle the braking and acceleration by itself. That leaves the driver responsible solely for steering. However, whereas cruise control is typically used on a highway for dull extended drives, Ford's new system has a very different focus.
It'll support speeds from 1 mph through to 20 mph, and is basically intended to allow the driver to give all of their focus to steering through difficult situations. Rather than having to manage the pickup's speed, you'll be able to pay attention completely to rocks, ditches, and other hazards you might not want to run straight into.
In fact, Ford suggests, it could help take the F-150 Raptor into new territories, too. Since Trail Control automatically pushes engine torque to the wheel with the most traction, it can assist in taking drivers over steep obstacles, and then smoothly braking on the other side for a safer dismount.
If you get stuck in sand or other conditions, meanwhile, Trail Control's per-wheel management could even help dig the Raptor out. That means less time outside with a spade in the dirt, Ford says.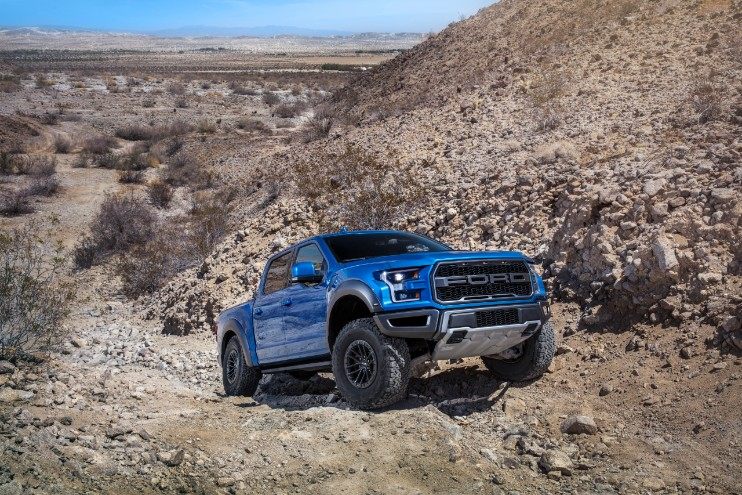 It's not the first time we've seen such a system offered, mind. Land Rover has been offering what it calls All Terrain Progress Control on its SUVs for several years now, while Jeep also offers an off-road cruise control on select models, too. Ford, though, argues that its system is superior.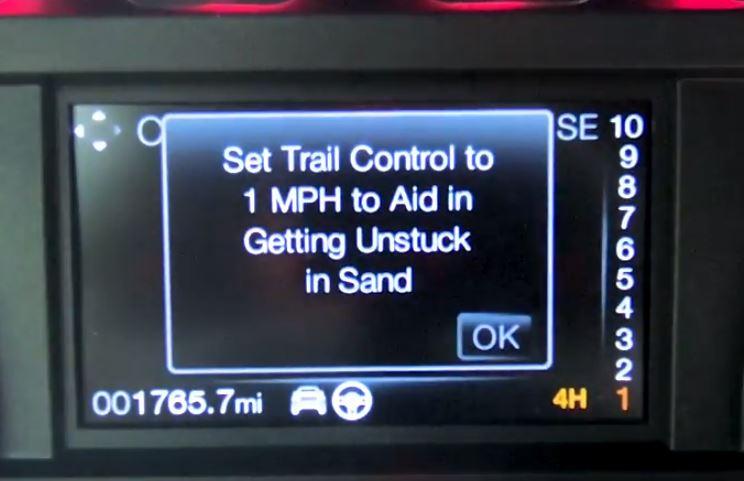 That's because the 2019 F-150 Raptor will be the first pickup to support using the feature in all of its 4×4 modes. They include 4×4 high and low, with a dual-mode transfer case support both all-wheel drive and four-wheel drive along with electronic lockers. They're controlled either via the Terrain Management System – which runs the gamut from road use through to mud/sand, sport, and the most extreme Baja mode – or manually.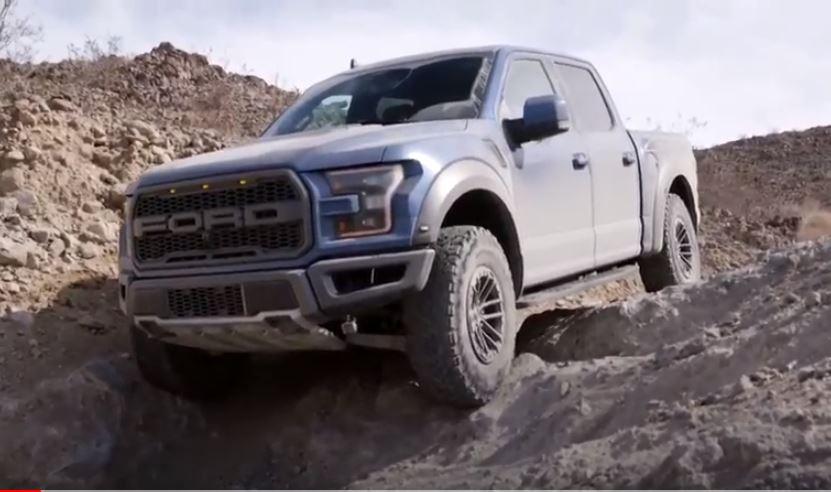 Trail Control isn't the only new feature on the 2019 F-150 Raptor, mind. Back in May, Ford confirmed it would be outfitting the performance truck with upgraded shocks, using exclusive FOX Racing Shox with a new Live Valve system. It's also tweaking the cabin design, and the infotainment system.
The refreshed 2019 Ford F-150 Raptor is expected to arrive in dealerships in late 2018. No word on pricing at this stage, though the 2018 model kicks off at just over $50k.