2019 Cadillac CT6 V-Sport is a glorious 550hp AWD beast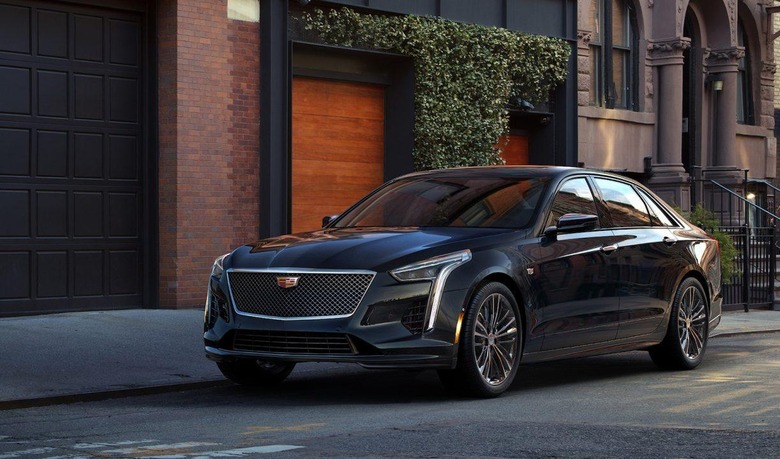 Cadillac has revealed its newest car and engine pairing, a monstrous twin-turbo V8 that will be the 550 horsepower heart of the upcoming 2019 CT6 V-Sport. The automaker's first ever twin-turbo V8, and indeed the first of the CT6 sedans to go through the V-Sport tuning process, the combination sits atop a revamped 2019 CT6 line-up.
While it may not be the CT6-V enthusiasts have really been clamoring for, the 2019 CT6 V-Sport should be more than enough to hold its own against Caddy's beastly (and brilliant) CTS-V. The new 4.2-liter V8 is expected to deliver 550 horsepower and 627 lb-ft. of torque, and will be paired with a 10-speed automatic transmission. There's no word on just how fast the CT6 V-Sport will be at this stage, unfortunately.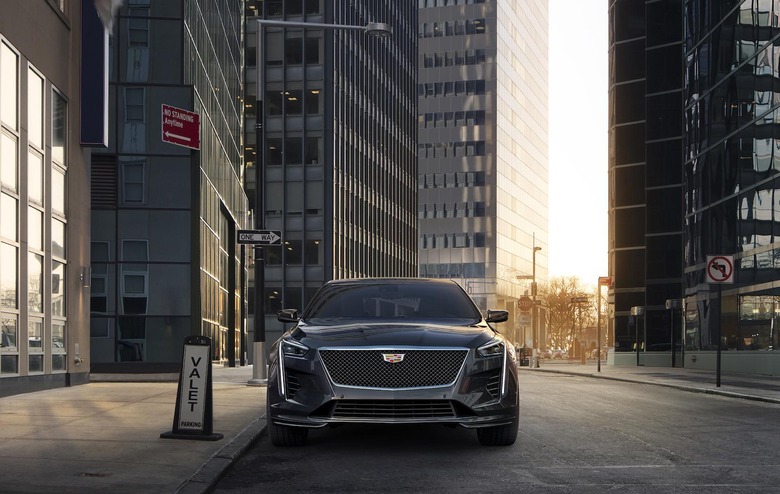 Still, we're guessing the answer is "darn fast" and it certainly looks the part too. The front has been darkened down with a mesh grille and new, horizontal LED headlamps with bold vertical signatures, borrowing liberally from recent Cadillac concept cars. Much of the external chrome has been replaced with gloss black trim, and there are new lower aero components.
20-inch V-Sport wheels will be exclusive to the car, and shod with summer-only performance tires that were specifically developed for the car. They'll get a new 19-inch Brembo brake system, also custom, with a mono block, fixed-opposed, four-piston setup, performance linings, and air deflectors. Cadillac's Magnetic Ride Control will be standard, complete with V-Sport damper calibrations.
Cadillac will also customize the steering setup, and the suspension tuning is also V-Sport specific for better roll control, steering response, and cornering capabilities. The new V8 should sound the part, too, courtesy of an active valve exhaust system that has a more boisterous note and "more sound character," according to the automaker. A mechanical limited-slip rear differential is also included.
As you'd expect, there's a Track Mode added to the driving modes available. That maximizes the active dampers and re-maps the steering for more dynamic feedback. The Active Rear Steer system – which turns the rear wheels slightly to shorten the turning circle and increase lane-changing stability at speed – will be track-tuned, and there's a revised AWD torque split.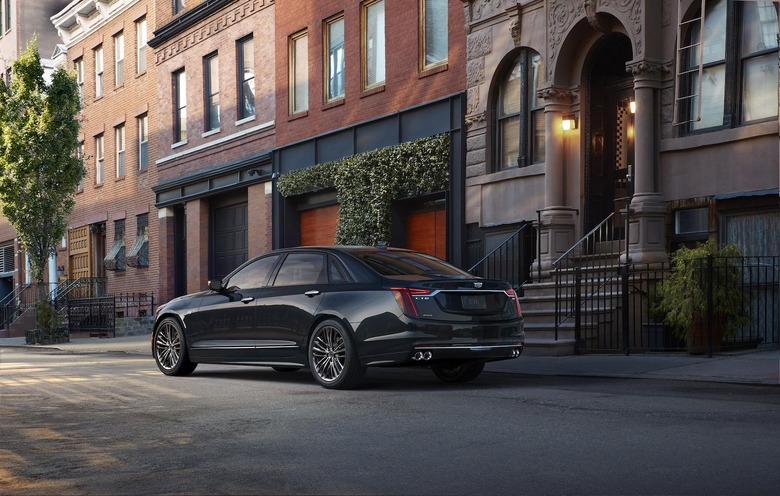 In short, it's something of a beast. While power might be down versus the CTS-V – which has 640 horsepower and 630 lb-ft of torque – the CT6 V-Sport's punch will arguably be more usable, given its all-wheel drive versus the tail-happy rear-wheel drive existing car. And, although the engine may be smaller, Cadillac says turbo lag is minimal thanks to the positioning of the twin-turbos atop the engine, in the valley between the cylinder heads.
Unfortunately there's one big downside. The 2019 CT6 V-Sport gets almost all of Cadillac's gadgetry and luxury niceties, including an updated 10-inch touchscreen for the infotainment, cloud-connected navigation option, second-gen Rear Camera Mirror with frameless design and zoom/tilt support, and 360-degree Surround Vision with optional recording. You can have Automatic Parking Assist with Braking, front and rear pedestrian detection and braking, and even night vision.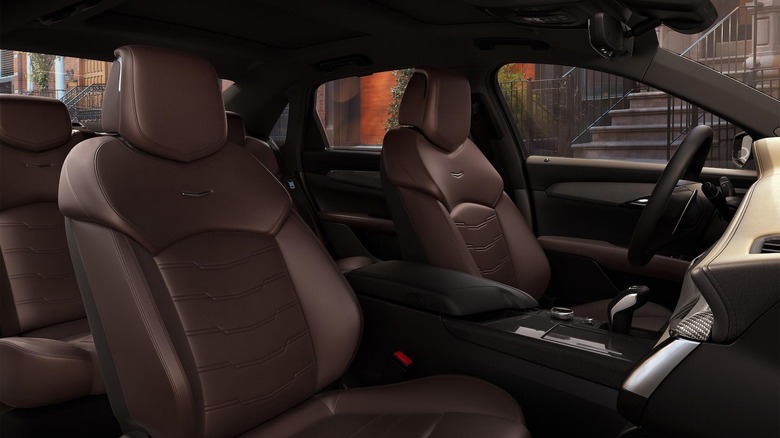 What you can't have on the new V-Sport is Cadillac's best feature in recent years: Super Cruise. That adaptive cruise control system, which allows complete hands-off driving on highways and confidently rivals Tesla's Autopilot in its rock-steady stability, will only be offered on the 2019 CT6 non-V-Sport versions, sadly.
Certainly, the focus on the CT6 V-Sport will be driver involvement. All the same, not every journey is an Instagram-worthy road trip, and it would've been nice to have the car (almost) drive itself to the track before we took over for the fun stuff.
The rest of the CT6 range get new horizontal, high-lumen headlamps and a revised taillamp design, again echoing concept cars like the Escala. They also debut a new infotainment system, with 4G LTE, update support, and a new rotary controller for common commands. There's also a new 5W Qi wireless charger bay with space for larger phones.
No word on pricing or availability at this stage.