2018 Volvo XC60 gives Swedish twist to SUV best-seller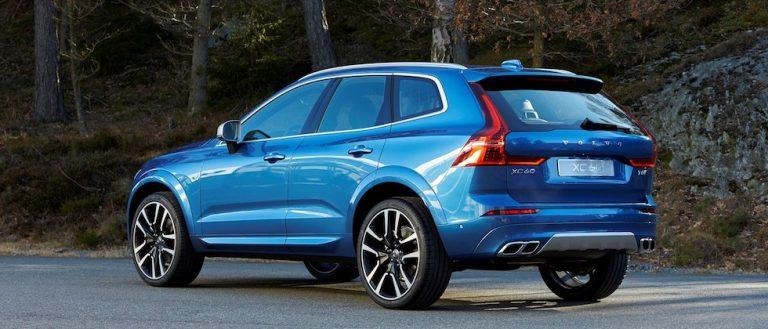 Expectations for the 2018 Volvo XC60 are high: after all, its predecessor, the original XC60, is one of the automaker's most popular cars, despite now being nine years old. Throw in the reputation-redefining success of the Volvo XC90, and the stakes for the new midsize premium SUV are high. As you'd hope, then, Volvo has given the new car a distinctly Swedish twist.
Unveiled at the Geneva Motor Show 2017 today, it's unmistakably a Volvo and a smaller sibling to the XC90 SUV. That's no bad thing, given the handsome styling of the latter. However, it also inherits a bevy of safety technology both active and passive.
Steer Assist, for instance, has been added to Volvo's City Safety System. That can now guide you automatically around a car or other obstacle in front, if a collision is likely. It's used in both Oncoming Lane Mitigation to avoid head-on crashes, as well Volvo's Blind Spot Indication System (BLIS) to push you back into your lane if you try to merge where there's already another vehicle.
Pilot Assist will be offered as an option. That's Volvo's semiautonomous adaptive cruise control system, which can handle steering, acceleration, and braking assuming the road markings are clear enough. It'll operate at speeds up to 81 mph.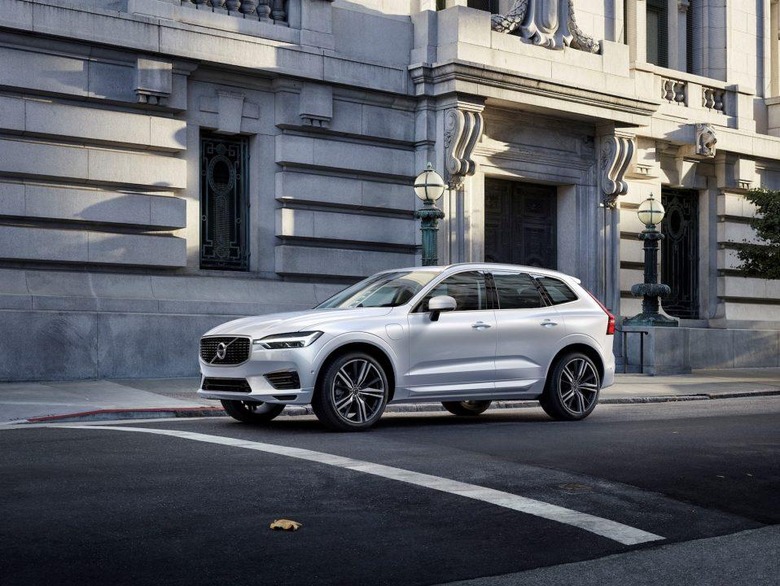 Under the hood there'll be a choice of engines. Entry-level in the gas lineup is the T5, with 254 HP, and then the T6, which throws in both turbocharging and supercharging for 320 HP and 295 lb-ft. of torque. Top of the gas tree is the T8 Twin Engine plug-in hybrid, with its 407 HP and 0-62 mph time of 5.3 seconds.
Volvo will also have a pair of diesels, too. The D4 gets 190 HP while the D5 with PowerPulse steps that up to 235 HP. It's unclear whether either will make it to North American shores.
In the cabin, things are looking uniquely Swedish, just as we've come to appreciate on the XC90 and S90. Volvo's big touchscreen Sensus system takes pride of place in the center console, with new graphics for the XC60, and there's available Apple CarPlay and Android Auto. Four-zone CleanZone climate control filters outside air before it's circulated: Volvo says it's not happy until it's "Scandinavian-fresh".
No full performance, fuel economy, or pricing information yet, though that's sure to follow on in due course. Volvo says the 2018 XC60 will go into production at its Swedish Torslanda Plant in mid-April. No word on when it'll show up in US dealerships.