The Volvo XC60 will steer you around potential crashes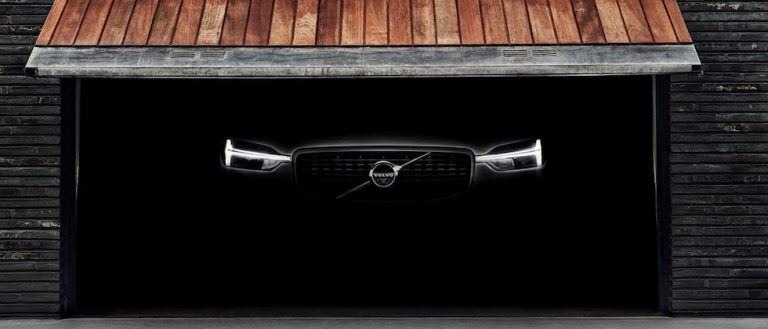 Volvo is dropping teasers aplenty for the upcoming Volvo XC60, and as you might expect from the Swedish automaker, safety ranks high on the agenda. Like its bigger range-mates, the XC90, S90 and upcoming V90 Cross Country, the XC60 will pack a suite of active safety technology that will be able to physically steer drivers out of danger if the situation demands it. While it may sound like a tiny stepping stone toward the fully autonomous vehicles Volvo – and, of course, others – are working on, the company says it can actually make a big difference on the road.
Indeed, according to Volvo's own research in Sweden alone, cars that have been fitted with its latest Collision Warning with Autobrake system see a 45-percent reduction in rear-end frontal crashes. The XC60 will build on top of the current third-generation system – included as part of Volvo's City Safety package – with the addition of steering support. Right now, City Safety can spot an upcoming collision with a vehicle ahead, and lean on the brakes if that could help prevent a crash.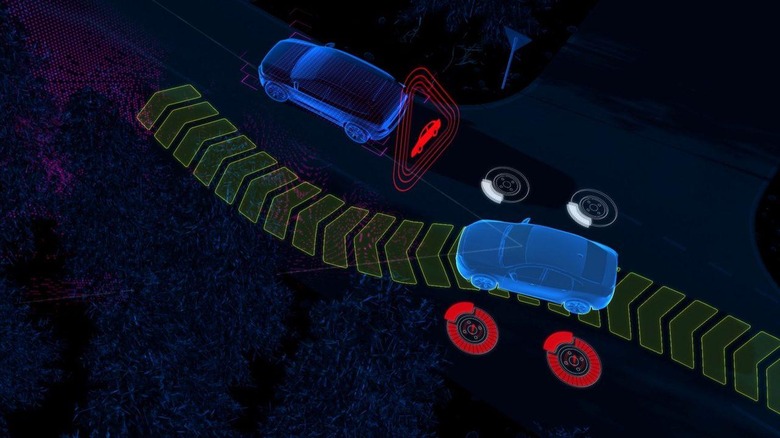 The XC60's updated system will kick in when automatic braking alone wouldn't be enough. It'll offer steering assistance to avoid obstacles – whether they be other vehicles, pedestrians, or even large animals – and drive around them if possible. It'll operate at speeds between 31 to 62 mph, Volvo says.
In addition, the updated City Safety package will include Oncoming Lane Mitigation. That will step in when drivers have accidentally drifted out of their lane, and help guide them back into place to avoid a head-on collision with traffic coming the other way. It will work at speeds between 37 and 87 mph.
Optional will be a new Blind Spot Information System, which has been upgraded from passive to active. Rather than just beeping at you if you're about to pull into the path of an oncoming vehicle in the next lane over, it'll be able to steer you out of the way and back into your own lane. Volvo's Malin Ekholm, senior director at the company's Safety Center, says that, though intended to be assistance technologies rather than the XC60 driving itself, they nonetheless "represent clear steps in our work towards fully autonomous cars."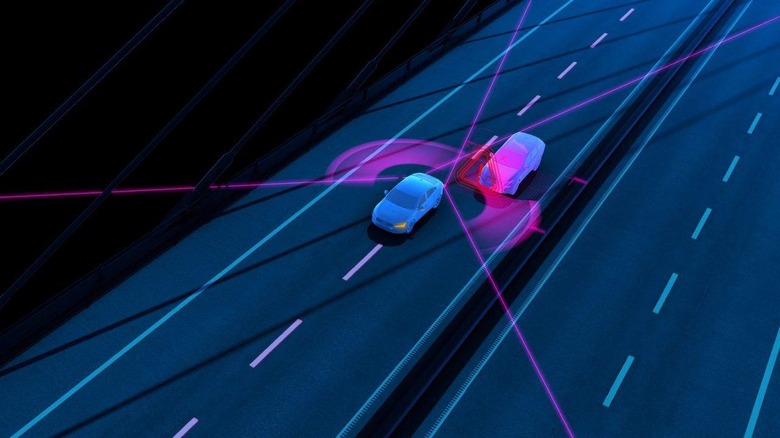 The automaker's goal remains the same: nobody being killed or seriously injured in a new Volvo car, by the year 2020. As for the rest of the XC60 details, we'll have to wait until the upcoming Geneva Motor Show to find out. We already know the SUV will also have large animal detection and run-off road mitigation like the XC90, and offer Pilot Assist driver-assistance as an option.