2018 Mustang GT Tames Tailpipe With Neighbor-Friendly Quiet Start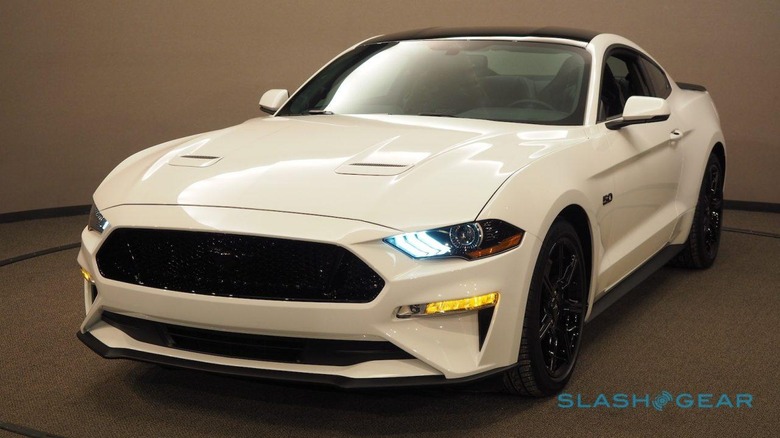 Ford is looking to save neighborhood relations, with the 2018 Mustang GT packing a new Quiet Start mode aiming to tame the tailpipe. Intended to pacify the 5.0-liter Mustang for early morning starts – when your neighbors might be a little less enthusiastic about the patriotic sound of an American V8 – the system includes a choice of four different exhaust modes. And, since you might not be on the ball yourself until your third coffee, there's even a way to automate the whole thing.
Tailpipe tone is one of those things that gets seriously benchmarked in modern sports cars. After all, having the right exhaust note can make the difference between a car getting the aural soundtrack to match its performance, or feeling lackluster or weedy. More recently, it's become fairly common for such cars to have switchable exhaust modes, with the ability to flip them between a standard and more raucous sport mode.
The 2018 Mustang GT will offer a new set of active exhaust options. There'll be the straightforward Normal, Sport, and Track modes, with varying degrees of grunt and growl, but also a new Quiet Exhaust mode. That will keep all but the bare essentials of the tailpipe's tune damped down.
In fact, Ford says, the Quiet Exhaust setting cuts around 10 decibels from the Mustang GT. That brings it down to around 72 decibels total or, as Matt Flis, Ford exhaust development engineer explains, roughly the level of a typical dishwasher.
It's down to the active valves in the exhaust system, but the Mustang GT goes a step further with the ability to program when Quiet Exhaust is turned on. Ford's calling it Quiet Start, and it's basically a scheduling system. Using the infotainment system, you'll be able to set certain periods where the low-noise mode is active by default.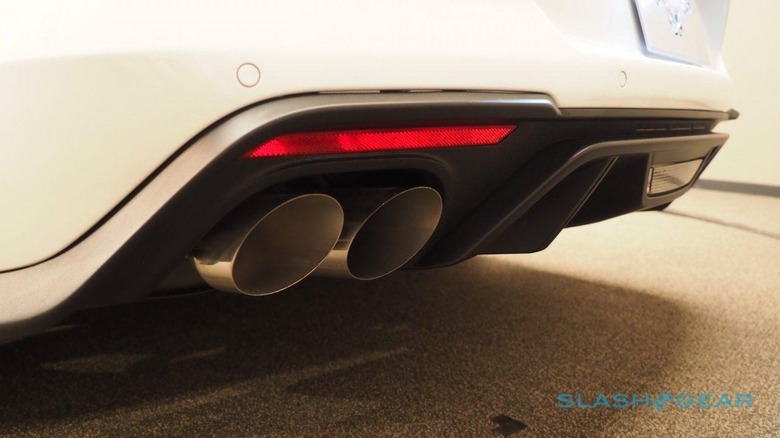 According to Ford, it all started when former head of vehicle engineering Steve von Foerster found himself the focus of some unhappy neighbors, less than impressed by the sounds coming out of a Shelby GT350 Mustang he was driving. "I love the sound of the V8," von Foester, who now leads Ford's user experience team in product development, explains, "but it can be loud, and you can't annoy people like that in your neighborhood."
Quiet Start will be an option on the 2018 Mustang GT when it hits dealerships later in 2018. Recently, Ford announced performance figures for the new V8 Mustang, claiming that it's faster 0-60 than a Porsche 911 Carrera.