2018 Mustang GT is a Porsche-beater says Ford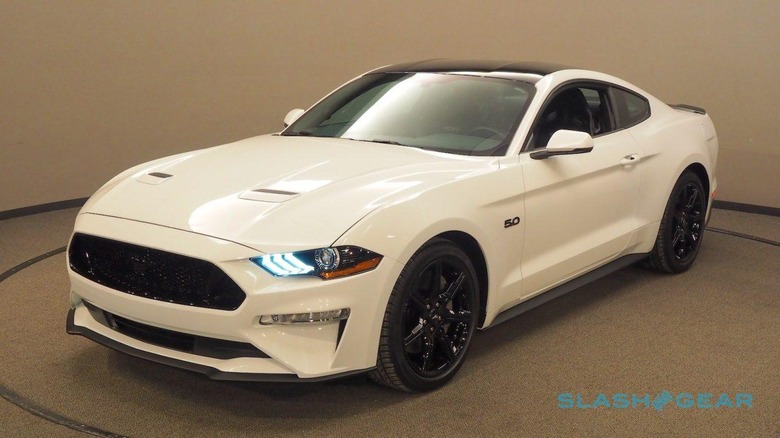 Ford promised a performance improvement in the 2018 Mustang and they weren't kidding, pitting the prancing pony against Porsche's 911. Final performance figures for the refreshed car have been revealed today, and it seems it's not just the styling that the 2018 Mustang borrows from its GT350 sibling. Indeed, we're looking at the fastest production Mustang GT ever made.
Admittedly, Ford's big speed boasts come with a few caveats. If you're looking to take on a 911 Carrera, you'll want to turn on the new Drag Strip mode, for instance, as well as specify the Performance Package and the new transmission. That does everything possible to maximize acceleration in a straight line.
It predominantly impacts the transmission. Usually, a 0-60 mph run – or, indeed, a drag race – is limited by the gearbox shifting. Each cog change eats into your overall time.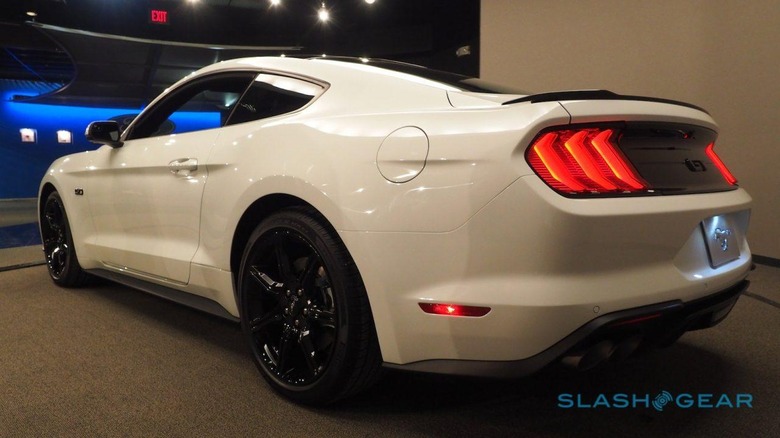 Drag Strip mode messes with the gearing, pushing the transmission to change as infrequently as possible, and thus avoiding the downtime of shift lag. "In Drag Strip mode, the engine torque doesn't drop when you're shifting," Carl Widmann, Mustang chief engineer, says. "You get peak engine torque and horsepower straight through thanks to our new Ford-built 10-speed transmission."
Indeed, Ford is saying that the 2018 Mustang GT will do 0-60 mph in under four seconds when in the Drag Strip mode. It's courtesy of a redesigned 5.0-liter V8 engine, with dual-fuel, high-pressure direct injection and low-pressure port fuel injection technology. 460 HP and 420 lb-ft. of torque are legitimately big numbers, not to mention up 25 HP and 20 lb-ft. compared to the outgoing car.
The V8 is paired with a new 10-speed gearbox, with wide-ratio spans along with Ford's own power-flow and direct-acting hydraulic controls. That, the automaker says, means both faster shifts and more efficiency. Combined with the all-new electronic control system, you get real-time adaptive shift-scheduling, with the Mustang able to skip past gears as the situation demands.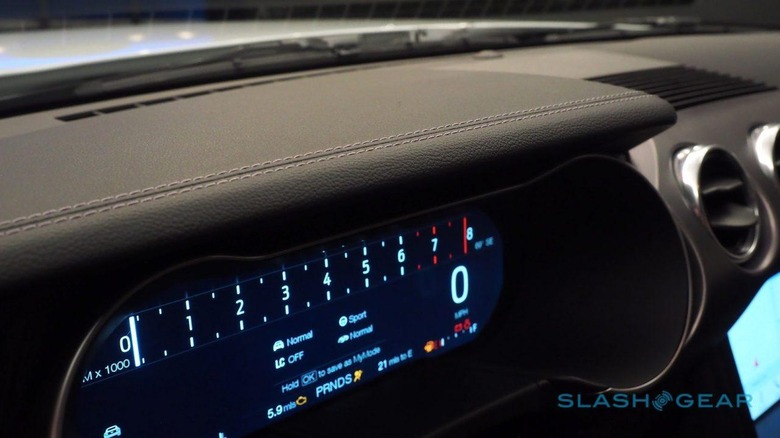 If you can't quite stretch to the Mustang GT, the 2018 Mustang EcoBoost has been improved too. The turbocharged engine has been revamped, now with 310 HP and 350 lb-ft. of torque. When paired with the 10-speed, you get a sub-5.0 second 0-60 mph time.
It also has the Drag Strip mode, one of five – also including normal, sport, track, and snow/wet – on offer. Each customizes engine mapping and transmission; you can also take over the latter with the paddle-shifters. Ford will optionally slap on a set of Michelin Pilot Sport 4 S tires if you really want to go in a straight line, fast.

As for the other upgrade we'd recommend, the all-new fully digital instrumentation certainly gives the 2018 Mustang's cabin the upgrade its needed for some time. You'll be able to add that, and price the car as a whole, when it shows up on Ford's online configurator from July 25. The car itself will arrive in showrooms in the fall.