2018 Jeep Wrangler introduced, official unveil November 29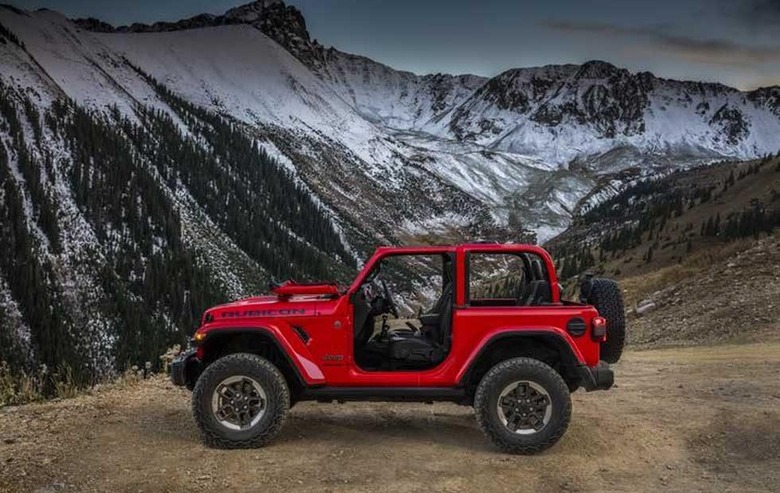 Yesterday FCA offered up some scant official details on the 2018 Jeep Wrangler that Jeep fans have been salivating over for months. The 2018 Wrangler looks a lot like the outgoing model, but it's all new. For now, the only real detail we have about the 2018 Wrangler models are three images that Jeep has published.
The automaker tells us that the new Wrangler will deliver "even more legendary Jeep 4x4 capability." That said, there are no hard details on the new Wrangler offered now. Jeep is just offering some vague details about more fuel-efficient powertrains, more open-air options, and more safety features.
The 2018 model does get a fold-down windshield for off-roading purists to enjoy. There are "dozens" of different door, top, and windshield combinations according to Jeep. All the details and specifications will be unveiled on November 29 at the LA Auto Show.
Luckily for fans, there have been plenty of leaks about the 2018 Wrangler. The full user and owner's manual of the 2018 Wrangler leaked not long ago hinting at versions with permanent hardtops with removable panels in them.
A diesel option is also tipped to be coming. An image did leak that was allegedly from the assembly line floor back in August. A rumor is also circulating that the existing Wrangler JK will carry on. We are hoping it will be a less expensive Jeep alternative.
SOURCE: FCA