2018 iPhone headphone jack dongles tipped axed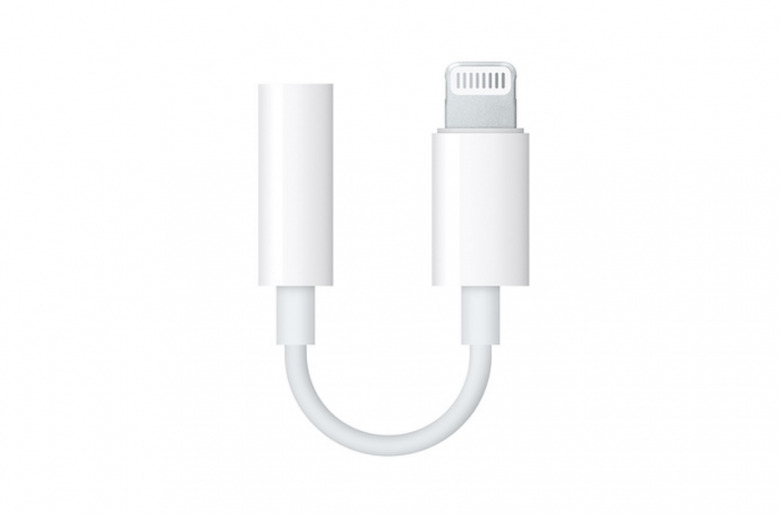 Analysts suggested this week that 2018 iPhones of all sorts might well do away with in-box dongles. That means no more headphone jack at all for the average user – not unless they want to pay extra for said dongle purchased separately. This would be the first time Apple released an iPhone with no in-box access to a headphone jack since the dawn of the iPhone.
Information comes from Cowen analyst Matthew D. Ramsay via Apple Insider, who in turn suggests that Apple supplier Cirrus Logic "all but confirms that Apple will not bundle the DAC headset converter 'dongle' in its new iPhone models." It's assumed that the iPhone X and other models already on the market will continue to ship with said dongles if they launched with the dongle when first revealed. This is not the first time this removal was predicted this year.
Cirrus makes the DAC chips utilized by the Lightning-to-3.5mm headphone jack adapter boxed with current iPhone X, 8, and 8 Plus models. These models will likely continue to be shipped with said dongles. It's just the next several models – and all those from that point onward – that wold potentially do away with said dongle altogether.
And, at last, Apple will have tossed the jack aside completely. Except for where it's included in the MacBook Pro. And there's still a USB-C on the MacBook, but a Lightning port on the iPhone. And a Lightning port on the iPad Pro, but maybe not on the new iPad Pro. We'll have to wait and see.
Apple's future in audio seems to be inextricably linked to Lightning connectors, USB-C, and Bluetooth. This is reflected in the increase in wireless products released by Beats and Apple proper over the past several years. Watch out for more of this as the next iPhones for 2018 are revealed – probably in or around September of 2018. Say goodbye to your precious headphone jacks forever, and ever!