At this price, the 2018 Audi R8 RWS is a future classic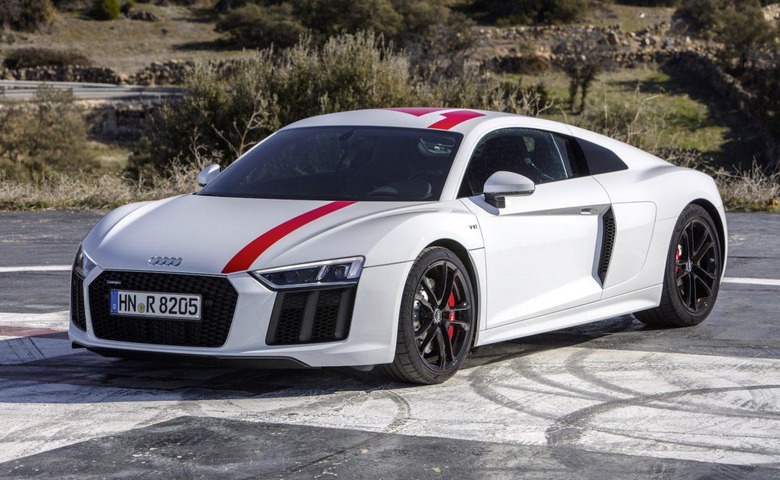 Audi has priced up its beguiling – and very limited edition – 2018 R8 RWS, the rear-wheel drive version of its R8 supercar. Designed to give those wanting a taste of something different from Audi Sport's usual quattro all-wheel drive fare a little excitement, the coupe trades go-anywhere grip for something more unusual.
The mid-mounted 5.2-liter FSI V10 is the same as in the standard R8 Coupe, complete with its 540 horsepower and 398 lb-ft of torque. You get a seven-speed S tronic dual-clutch transmission, too. However, whereas in the regular R8 that power is shared between the front and rear wheels, the RWS pushes all of it to the back end.
As we found when we drove it, that does have a noticeable impact on the driving dynamics. In the most sporting mode, the R8 RWS will happily kick its back end out, something the quattro is loath to succumb to. There are, as you'd expect, plenty of electronic aids to make sure you don't do yourself – or your limited run car – a mischief, mind.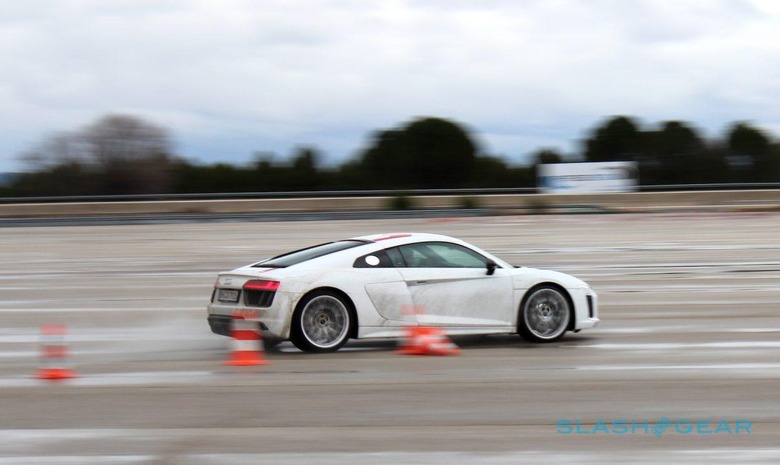 Still, if you've always wanted an R8 but couldn't bring yourself to buy a car you weren't able to drift around the nearest Best Buy parking lot, this is your chance. You'll get the same, driver-focused cabin and the same handsome styling, of course. Not to mention a car that, despite the drivetrain changes, is still oddly capable when it comes to everyday driving.
Now, we know how much the curio will cost. Audi has confirmed today that the 2018 R8 RWS will be $138,700 plus $1,250 destination. That, frankly, seems an absolute bargain to us.
For a start, the 2018 R8 V10 Coupe – with quattro – starts at $164,900, while the V10 Plus Coupe is even more, from $194,400. Getting behind the wheel of an R8 for $26k less seems like an excellent strategy to us. That's before you consider that the R8 RWS seems destined to be a collector's item.
After all, Audi plans to make only 999 of them in total. Of that number, a mere 320 will make it to the United States. Indeed, it's not hard to imagine this "entry level" R8 turning into a highly-prized, and coveted, piece of automotive history.