2017 Toyota 86 Review: A Lesson For Supercars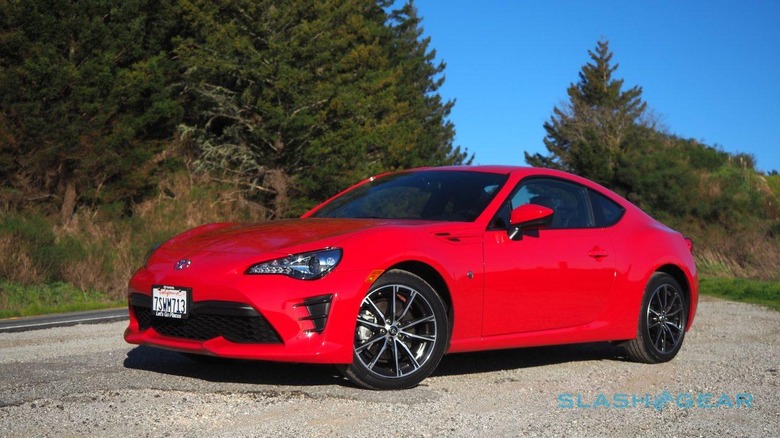 EDITORS' RATING: 7/10
The Scion FR-S is dead, long live the 2017 Toyota 86. Claiming a new badge and assuming the same name as the affordable coupe already sported outside of the US, the refreshed version of the 2-liter two-seater sticks with its winning formula. In the process, it underscores a lesson many more expensive sports cars could do worse than learn.
I had bad luck with the FR-S. Last time I was handed the keys to one, within 45 minutes a truck had driven into the side of it. That's a shame, because it's still one of the better designs out of Toyota's studios in recent years. For the transition from FR-S to 86, Toyota scattered some nameplate badging around both the exterior and interior, but otherwise the main changes are shared in the mid-cycle refresh with its Subaru BRZ cousin.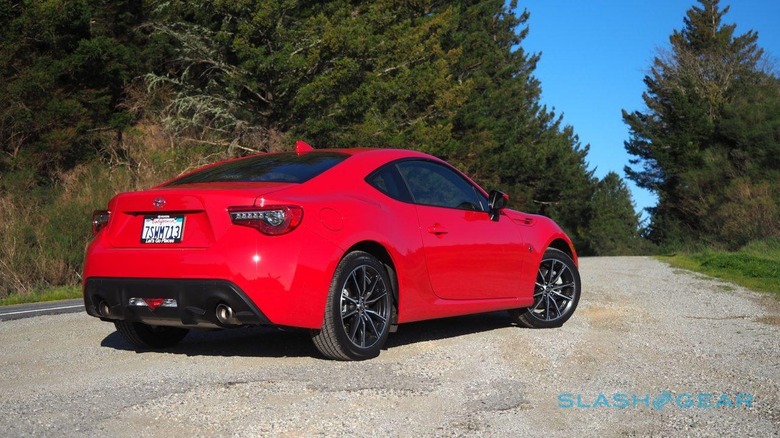 That means new LED headlamps and tail lamps, along with a reworked front fascia and a larger air dam. At the rear, the bumper is lower; there are new 17-inch wheels. The result is still striking given the price.
Unfortunately you're left in no doubt as to where Toyota saved its yen. The cabin has been lifted with some suede-effect panels on the upper doors and across the dashboard, and the leather-wrapped steering wheel is nicely compact, but otherwise there's plenty of black plastic. The designers tried their best with some silver trim, but there's no avoiding the fact that this car was built to a strict budget.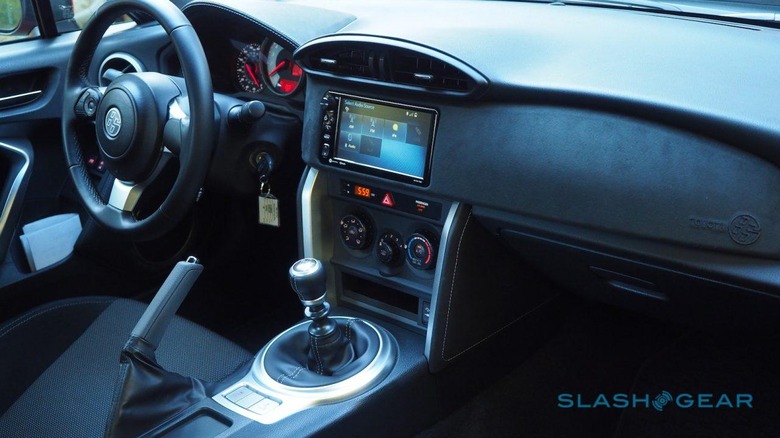 I can live with that, though Toyota's choice of infotainment system is a chore. Apple CarPlay and Android Auto would be an obvious fix for the paucity of functionality that the 7-inch touchscreen Pioneer system includes, but they're both conspicuously absent. Some of the 86's cost-cutting is even more basic: you don't get one-tap indicators for lane changing, for instance.
In its defense the driving position is solid, snug without feeling unduly claustrophobic. There are rear seats, but they're better considered as a fabric-clad parcel shelf, legroom and headroom is so scant. Trunk space is actually reasonable, limited primarily by the small opening itself.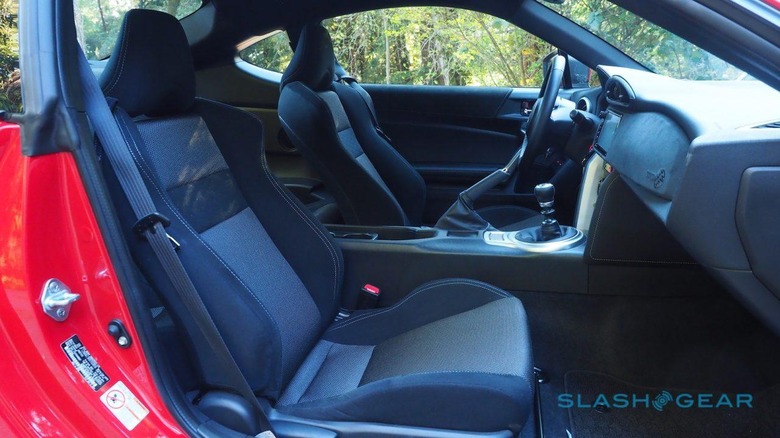 For 2017, the coupe gets a mild power upgrade, albeit only in the manual configuration. The 2.0-liter flat-four engine get a variety of tweaks to nudge up horsepower and torque by 5 HP and 5 lb-ft. apiece. Still, 205 HP and 156 lb-ft. isn't going to scare anyone, though that's really not the 86's style.
Instead, it's all about usable power and snicking through the six-speed gearbox. That now has shorter final-drive gearing so you can find yourself rowing more frequently; luckily, there's a clean and crisp action which stops that from being a chore. The engine Subaru donated isn't going to win awards for its refinement but it rewards drivers eager to keep it high in its rev range. Maximum torque arrives at a heady 6,400 rpm.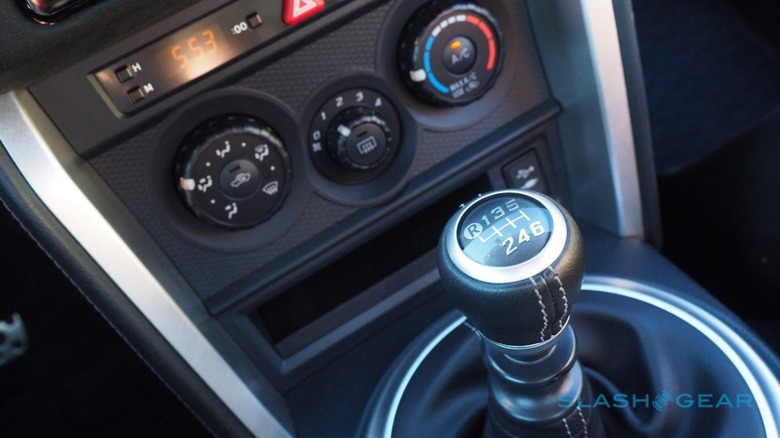 What the 86 really loves to do is go around corners, though. Unlike more coveted exotica, which really demands a closed race track (or a willful commitment to supporting your local sheriff's department through speeding tickets) if you're going to get anywhere close to the limits, Toyota's little coupe delivers fun a-plenty at more sensible speeds. It's the same strategy that makes Mazda's perennially rewarding MX-5 Miata such a great sports car, and an excellent reminder that crazy power numbers don't necessarily translate to on-road entertainment.
Some of the 2017 changes have attempted to tame what was a fairly skittish rear in the old FR-S, with the Scion-badged car keen to kick its tail out. There's a Torsen limited-slip differential, slightly firmer shocks and springs up front, and slightly softer settings for their rear counterparts. The "Sport" mode is renamed "Track" and waters down the stability control nannying even further than before.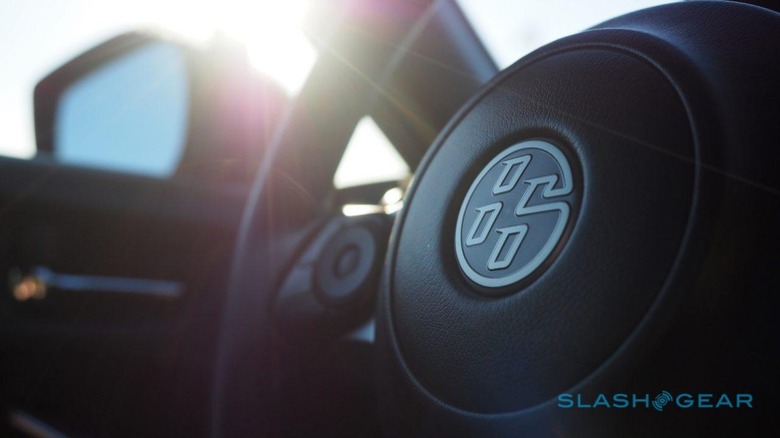 That said, it's still easy enough to get the 86's tail wagging, and happily just as straightforward to bring it back in line safely. This is a fun, flingable little car which packages a sweet manual transmission with a capable chassis and a commendable commitment to usability in the real-world. All the flogging you need to do to wring the best from the 86 doesn't do much to help economy, mind. Toyota quotes 21 mpg in the city or 28 mpg on the highway, but my own mixed driving I fell well short of the EPA numbers. The automatic is rated better, but the consensus is that its reluctance to hold lower gears eats into the car's enthusiasm.
When the FR-S and BRZ launched, much was made of the Miata rivalry. At the time, the decision could be made fairly straightforward: if you wanted a hard roof, the FR-S was your car; if you wanted a drop-top, the Miata would deliver. Now, though, with the arrival of the MX-5 RF and its slick targa, it's not such a simple choice.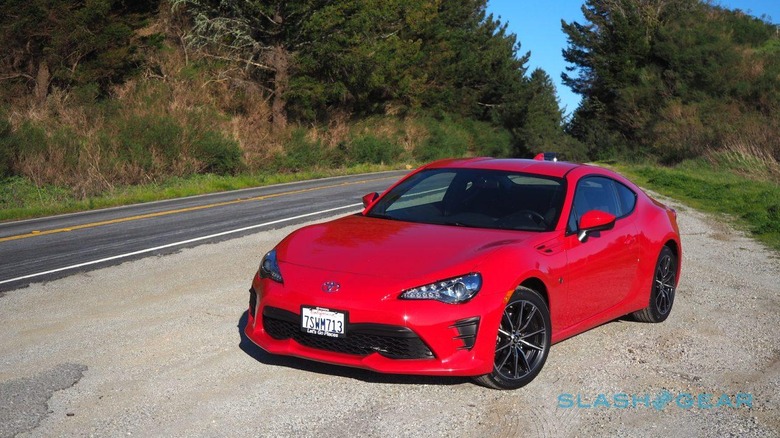 Personally, I prefer the Mazda's baby-F-Type styling and its transmission over Toyota's. The downside is that you pay a premium for the targa top: this particular red 86 comes to $27,120 including destination, more than $5k cheaper than a base MX-5 RF. The Mazda is better-equipped and has the flexibility of a convertible, but even with Toyota's $1k price increase for 2017 it's hard to argue with the cost-per-grin ratio of the 86.
Indeed, in a range that's looked drearily conservative for some time now, the 2017 86 is exactly the car that Toyota needed. That Scion had to die in order to deliver it is just collateral damage.