2017 Porsche Panamera Turbo S leaks in full ahead of debut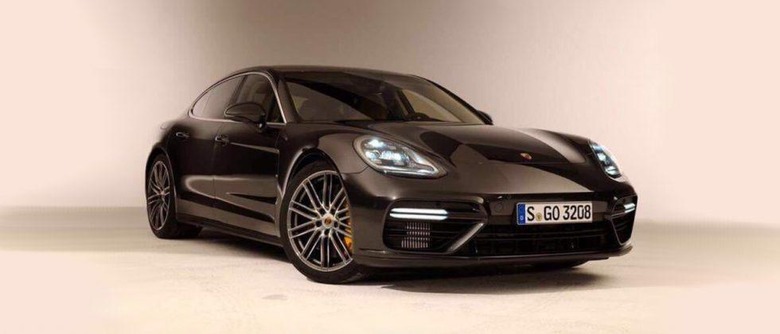 The 2017 Porsche Panamera Turbo S has leaked online in all of its glory ahead of its official debut later this month in Germany. The leak includes half a dozen images showing the vehicle without any cover or disguises, and includes shots both under the hood and of the interior. With the photos, we see confirmation that the model feature a 4.0-liter turbocharged V8 engine, among other things.
This isn't the first time the new Panamera has leaked online, but they're the best non-official shots so far. The images reveal a bunch of features, most of them external, including LED headlights with a pretty fierce design, as well as very thin taillights around back and a room that arches down sharply to meet the trunk.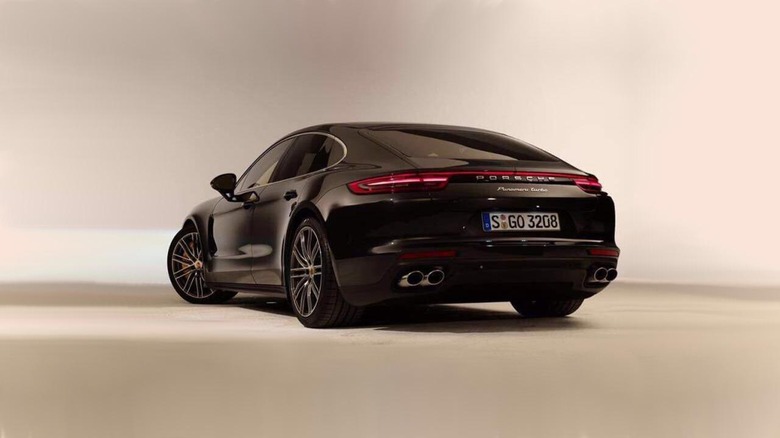 Other things revealed by the photos include dual exhausts around back paired with some diffusers, as well as a single analogue gauge inside complemented by four digital gauges. There's also some sort of digital center display in the back with what looks like touch controls for each of the rear seats, likely pertaining to the infotainment system.
That's about all the photos show, excepting the beautiful design, of course, but fortunately there's only a week of waiting left before the official debut. The original Porsche Panamera was introduced seven years ago; the 2017 model is the latest iteration of the Panamera, and per the spy photos that have leaked so far, this looks to be a modest update to the overall design. As always, we'll have all the details live once the debut rolls around.
2017 Porsche 911 Carrera S Cabriolet and 4S first drive
SOURCE: Motor1