Lexus LC 500 does the impossible: concept made real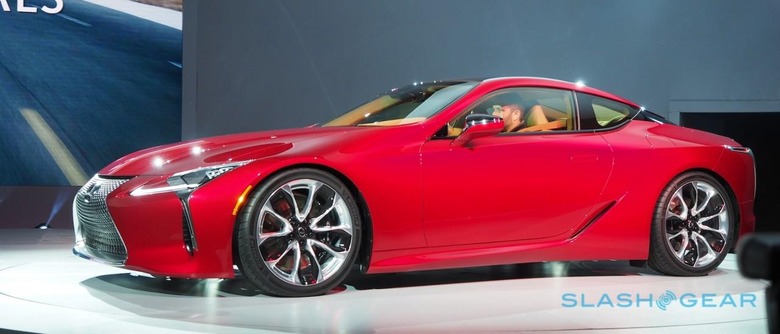 If the Lexus LF-FC Concept was a surprise back in Tokyo in October, imagine the dropped-jaws when the Lexus LC 500 coupe appeared in Detroit today. Lexus' new flagship two-door, the powerful grand tourer is intended to take on the brightest and most luxurious models in Mercedes-Benz's range.
The lineage with the LF-FC is clear. Since that was a sedan – albeit one with discretely hidden rear doors – it was widely seen as a preview of the new Lexus LS sedan, itself due a refresh, and that was predicted to be the company's next model.
Turns out, we should've expected those doors to become even more hidden – and disappear entirely, in fact. Instead, we're getting a production version of the LF-LC Concept, a car so beguiling that most assumed Lexus would never build it.
Go figure, then, that next year we'll get a real version of the car. Lexus is positioning the LC 500 as a track-capable tourer, with a degree of interior fit, finish, and overall quality a level above its current models.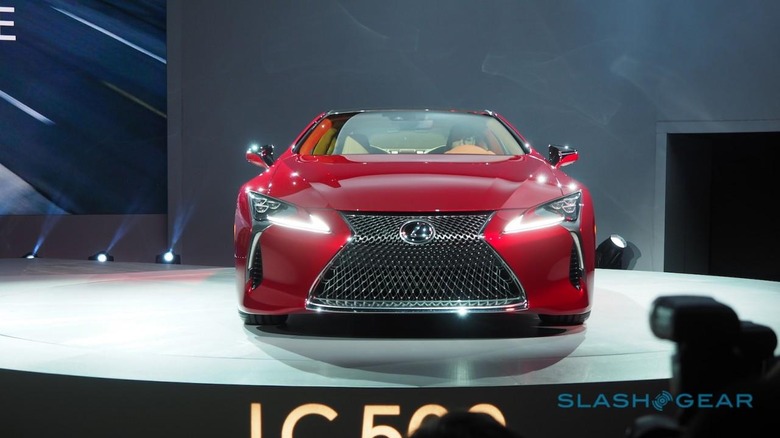 Performance is a given, with the V8 engine from the RC F good for 467 HP and 389 lb-ft of torque. It's mated to the company's first 10-speed gearbox; expect a 0-60 mph time of 4.5 seconds.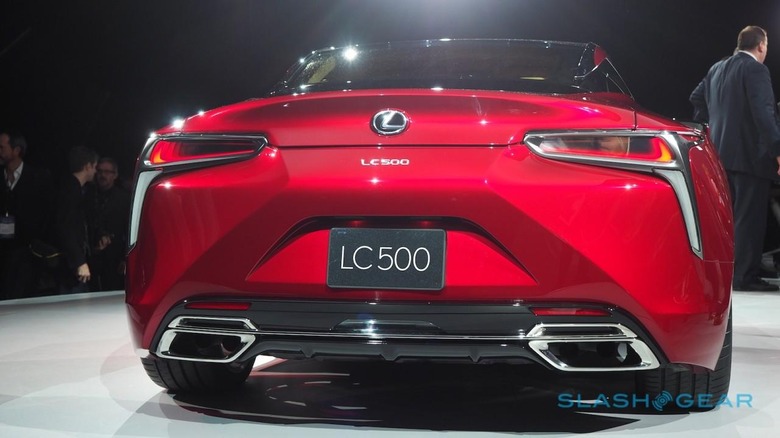 An active exhaust system opens up internal baffles over 3,000 rpm for more aggressive sound, while "tuned acoustic plumbing" enhances that soundtrack inside the cabin.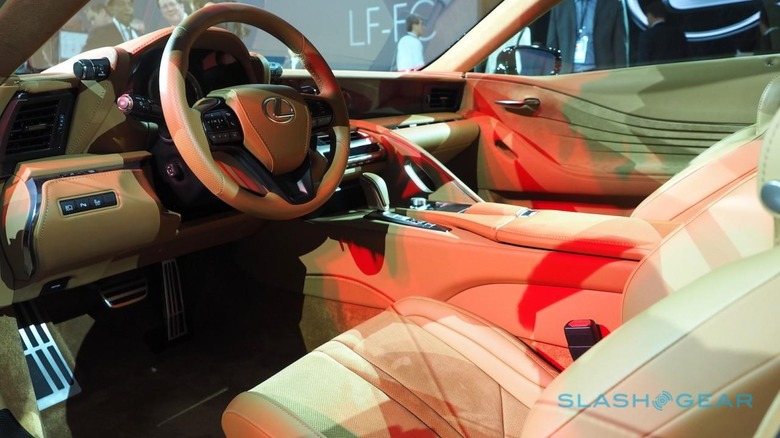 While it may be a performance car, it's also a luxury one, and the interior is a step above what we've seen from Lexus recently. Just about every surface is wrapped in leather, and magnesium alloy has been used for the paddle shifters.
As for entertainment, there's an optional Mark Levinson audio package if the standard Pioneer system isn't sufficient. It's all part of the 2017 Lexus Multimedia package, which promises more intuitive and flexible software than the current car.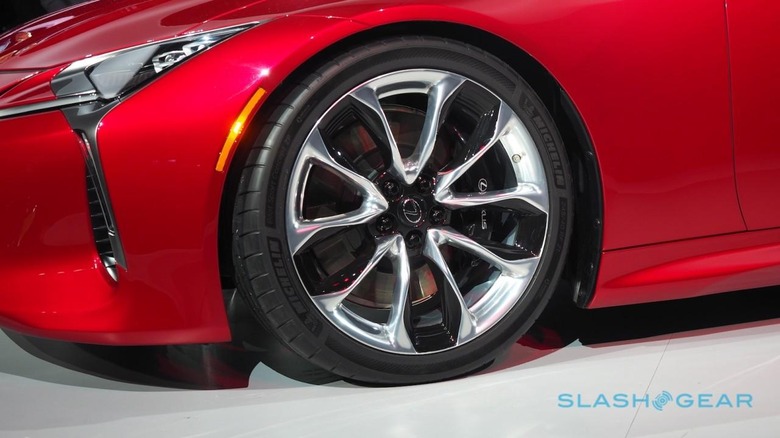 Pricing is yet to be confirmed, but Lexus tells us that something in the region of $95,000 is a solid guess when the LC500 goes on sale in 2017. It'll launch as a 2018 model year in the US, and as a 2017 internationally.
[gallerybanner p="422580"]