2017 Genesis G80 debuts, dropping Hyundai brand name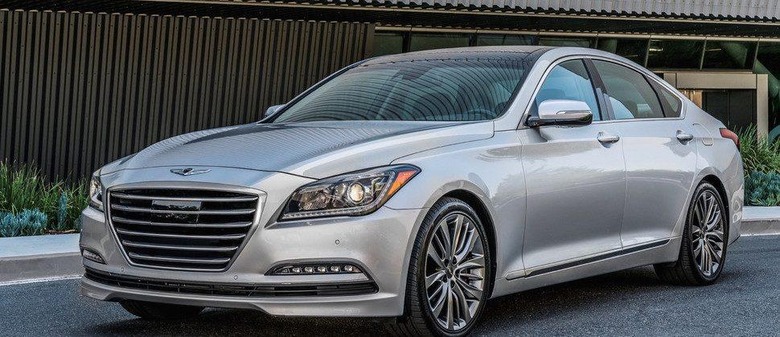 Much of Hyundai's success over the years has been tied to the Genesis sedan, and now the Korean car maker is spinning the name off into its own luxury sub-brand. The first official release will be the 2017 model year Genesis G80, which has just been unveiled. You might think with a new branding that the car would get a complete restyling, but that's not the case here, and it isn't necessarily a bad thing. The new G80 still sports the same stylish good looks as it's had since it was the 2015 Hyundai Genesis.
On the other hand, if you were hoping for a full refresh of the car to mark its debut as a new brand, you're likely to be disappointed. This is still very much the same Genesis that was sold under the Hyundai name.
The powertrain options on the G80 are unchanged: a 3.8-liter V6 with 311 horsepower and 293 pound-feet of torque, or a 5.0-liter V8 with 420 hp and 383 lb-ft. Both engine types are paired with an 8-speed automatic transmission and standard rear-wheel drive, while the V6 model also has an all-wheel drive option.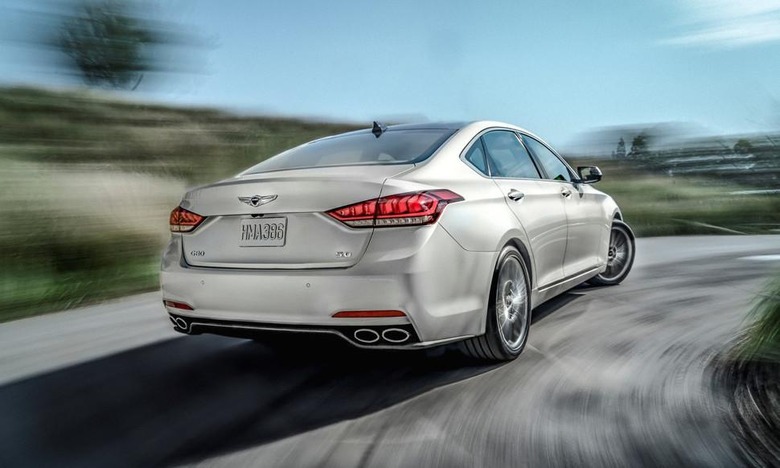 The G80's interior will also be familiar to existing Genesis owners, but a few tech and safety features have been thrown in. This includes 8-inch touchscreen infotainment system with support for both Apple CarPlay and Android Auto, while the high-end audio option includes a Lexicon Discrete Logic 7 Surround sound system with 17 speakers. Climate control, door locks, remote start, and parking lot location can be controlled via connected app.
On the safety side of things, the Genesis G80 offers blind spot detection, high beam and lane keep assist, adaptive cruise control, automated emergency braking, and a standard rearview camera with the option for a head-up display. With the automated braking, the manufacturer says the car can bring itself to a full stop between speeds of 5 and 50 mph, and partially brake between 50 and 112 mph.
Pricing hasn't been revealed yet, but the G80 is scheduled to go on sale this fall. It will sit alongside the Genesis G90, a larger sedan that takes the place of the Hyundai Equus.
SOURCE Genesis