2017 Cadillac XT5 Review - This is no mini Escalade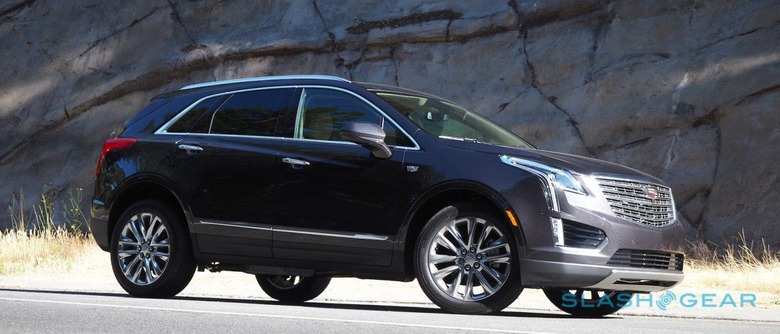 EDITORS' RATING: 7/10
As a Brit who harbors a dark, some might say unnatural love for Cadillac's Escalade, I'm used to wearing my perversions on my sleeve, but I may be immune to the charms of the 2017 Cadillac XT5. Though sharp styling and clever all-wheel drive are welcome, as is an impressively high quality cabin that in most respects punches above its weight, there's the all-important question of that magic spark that true love requires.
The XT5 was overdue. Crossovers are the hot segment in automotive sales right now, and Cadillac's only option, the aging SRX, fell far short of what rivals were offering. Never mind competing with the Germans, Cadillac's stodgy crossover paled in comparison to far more mass-market fare.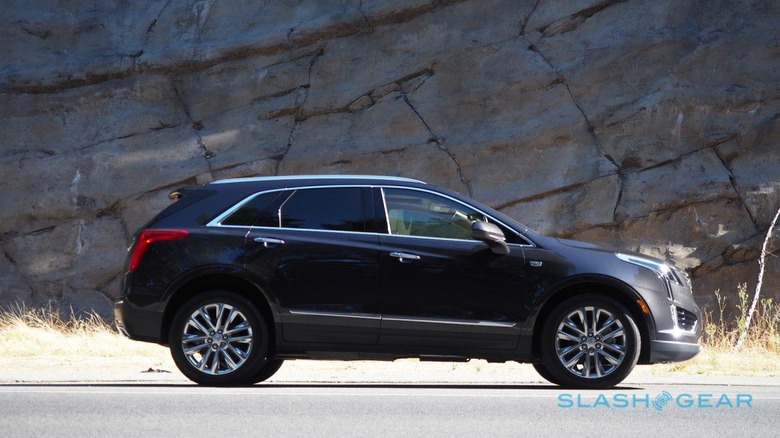 Caddy's answer is the XT5, a Mini Me to the Escalade's boxy-suited bruiser. If the Escalade stands, arms folded, barring your way into the club, the XT5 lurks, glaring in its shadow, waiting to stamp the hand of those permitted through.
The crisp design is still evident, though without the near Art Deco flourishes that help give the Escalade its presence on the road. Instead, the XT5 is more city-scale, probably no bad idea given the target audience. It's easy to navigate through traffic, the higher seats giving a suitably elevated, imperious perspective, but with big side-mirrors, cameras, and bleeping radar sensors to aid with parking.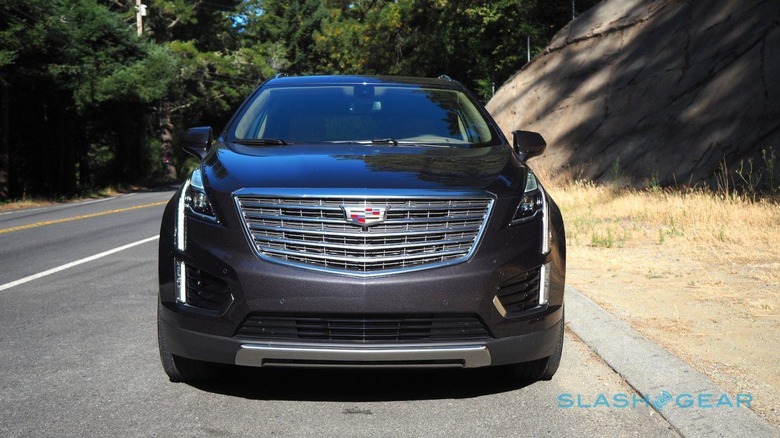 Inside, it's a mixed bag. Cadillac's love-it-or-hate-it CUE system takes center stage, with CarPlay, Android Auto, and an interface that errs on the slightly-busy, slightly-sluggish side more often than I'd prefer. The company can do better, as evidenced by the slightly more refined version of CUE in the CT6, and has better still planned as the recent Escala concept previews.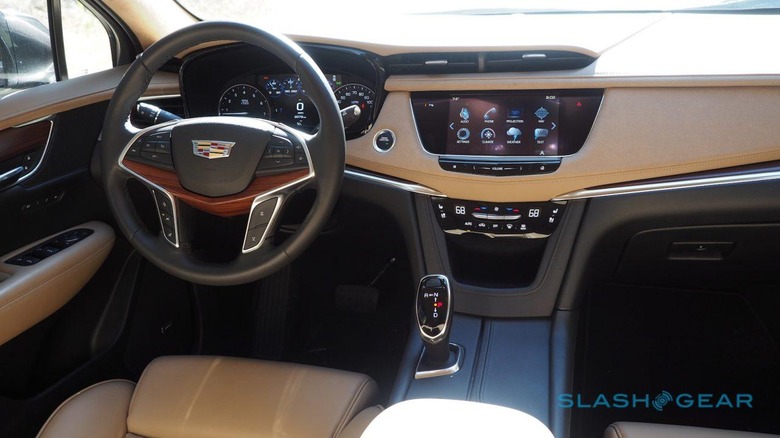 Build quality feels higher than you'd experience in, say, Lexus' NX, with broad sweeps of soft-touch Alcantara and leather, punctuated with brushed metal and matte-finish wood. It shouldn't work, particularly in the turnip purée beige of this particular review car, but it does.
Some of the switchgear and control decisions are questionable, mind: the gearshift that looks like a robotic prosthesis and operates in about as confusing a way, for instance, and the heated/cooled seat buttons feel cheap and fragile. There's wireless charging under the driver's armrest, but it's a narrow bay you need to squeeze your phone into.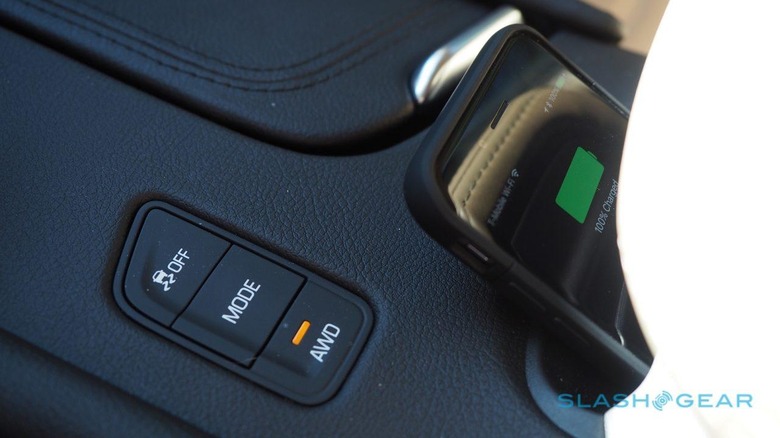 Cadillac puts a sizable LCD between the analog speedo and tachometer, which I like, but then monopolizes a huge chunk of it with dials for engine temperature, fuel level, oil temperature, and battery charge. I've no doubt they're useful if you're off-road in the dessert, but I'd have preferred smaller gages and a bigger navigation display, or media information.
In the back, the seats are even higher and the panoramic glass roof keeps things from feeling too dark, despite the tinted windows, even if it does cut into head room a little. Trunk space is, at 30 cubic feet with the rear seats up or 63 with them down, stronger than most competitors in the segment.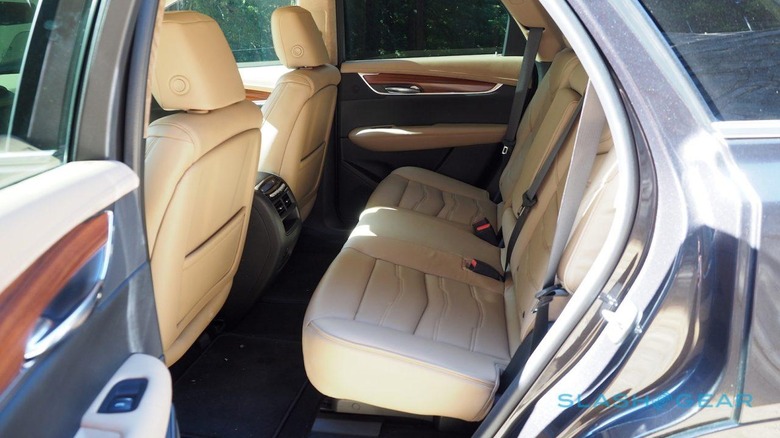 Cadillac's powertrain, though, leaves something to be desired. Its naturally aspirated 3.6-liters are rated for 26 mpg on the highway, 18 mpg in the city, and 21 combined for this AWD model; in my mixed testing, I saw 20 mpg. That's less than 2 mpg better than I managed in my (far from light-right-footed) testing of the Escalade last year, despite its 6.2-liter V8.
I could forgive the XT5 were it sucking down fuel in return for copious performance, but that's really not evident. 310 horsepower and 271 lb-ft. of torque sounds ample but the Caddy is content to thrum along without much in the way of eagerness. The eight speed automatic transmission can be slow to downshift unless your right foot gets especially aggressive.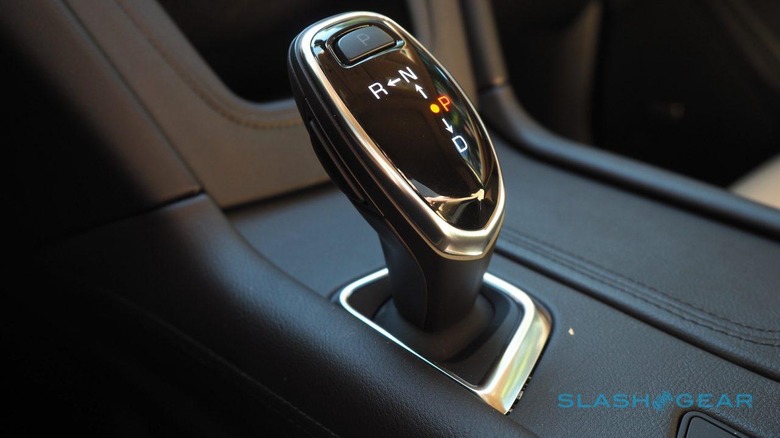 All-wheel drive is a $2,495 option, but it's worth noting that you can't add it to the $39,990 base car. Instead, you'll need the Luxury trim or higher, starting out at $45,890, which means the cheapest AWD XT5 is a hefty $48,385.
Still, it's a clever system, with an electronically controlled rear differential and the ability to shift up to 100-percent of the torque to the front or rear wheels. In Tour mode, AWD only kicks in when the car starts to lose grip; otherwise, it's FWD. A button on the center console allows you to manually switch it on.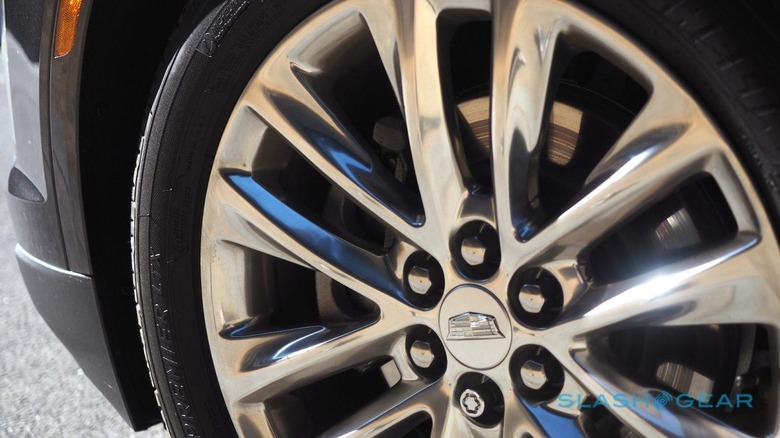 There's more grip than there is power to unsettle it, I suspect, and with AWD active the XT5 clings in corners impressively. Sadly, even Sport mode doesn't really coax more than extra noise out of the engine.
Better, then, to treat the XT5 as a comfy cruiser, a task at which it does impressively well. Potholes and poor quality road surface are dealt with in short order, with little in the way of noise or jerkiness making it through to the cabin.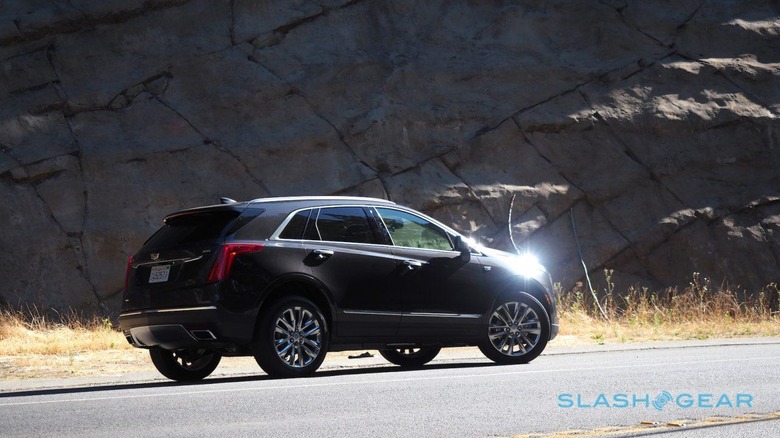 Cadillac couldn't afford to not be in the crossover segment, but while the XT5 ticks the right boxes, it lacks both the confusing charm of its Escalade big brother and the surprising refinement of its sedan cousins on the road. Its cabin is comfortable and nicely appointed, its ride smooth, and its AWD system confident, but there's none of the brutish eagerness to play that the rest of its family displays.
Perhaps, though, that doesn't really matter. The outgoing SRX was, despite being old, and lumpy, and not especially pleasant to drive, Cadillac's best-selling vehicle. The 2017 XT5 is notably better in every respect, and I think should therefore have no issues picking up the torch its predecessor set down and running with it. Just don't expect the same forbidden love affair that an Escalade inspires.