2017 BMW M760i xDrive Gallery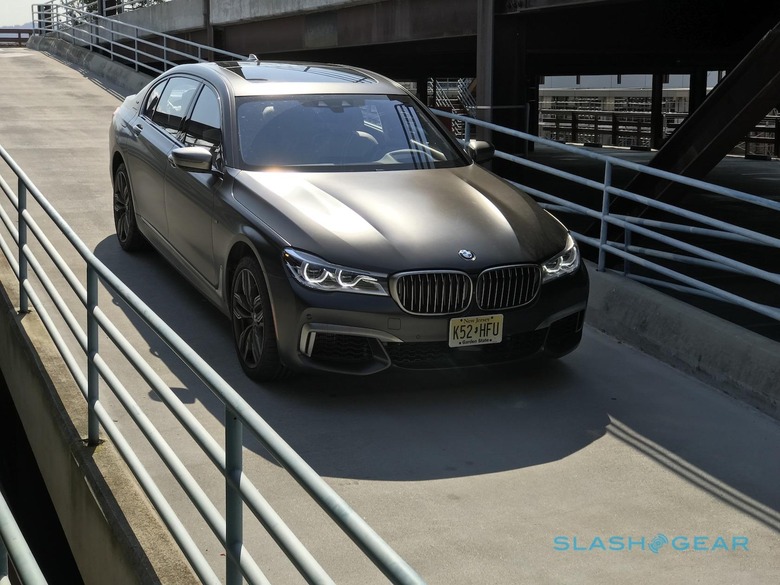 BMW's first 7 Series to sport an "M" badge was always going to be special, but the 2017 M760i goes even further than that. A potent V12 engine puts 601 horsepower and 590 lb-ft. of torque inside this luxury sedan, with xDrive all-wheel drive to get that power to the road. An 8-speed automatic transmission and rear-wheel bias help with a 3.7 second 0-62 mph time.
Inside, there's the usual cosseting leather, wood, and metal, along with more technology than your neighborhood Best Buy. Gesture-controls for the infotainment, a near-lie-flat rear seat for the pampered and professionally driven, and all the latest driving aids. Switch into Comfort mode and you'd never know that this wasn't a soothing limo.
End up, somehow, at the track, though, and the Sport mode turns the M760i into a physics-defying monster. Handling that belies the bulk and a soundtrack that comes alive when you bury your right foot make the big Beemer frankly astonishing, even if we suspect few will actually bother putting its talents to the test. All that for around $150k.
Check out our full first-drive report for more.