2017 Bentley Flying Spur V8 S First Drive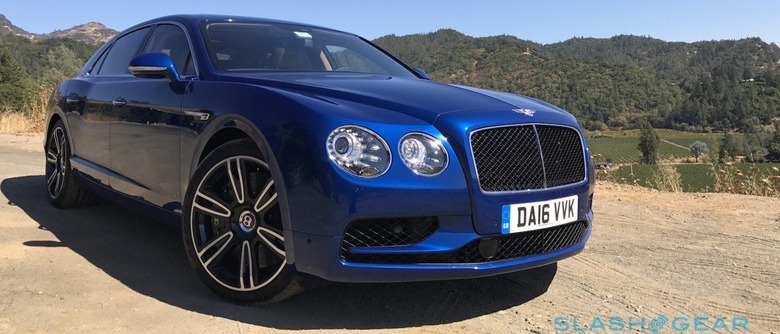 Nestling in-between the Flying Spur V8 – which is as "entry level" as a Bentley sedan gets – and the W12-engined original, the new 2017 Flying Spur V8 S is all about eager affordability. Feel free to put as many air-quotes around "affordability" as it takes to stomach the $205,000 starting price, drop your weary, wealthy body into the supple leather seats, and try to get with the old-school charm.
Bentley starts with the same, 4.0-liter V8 twin-turbocharged engine as the existing car, but tunes it for 521 HP and 502 lb-ft. of torque, compared to 500 HP and 487 lb-ft. It helps nudge the top speed up, too, from an already-ridiculous 183 mph to 190 mph; if you want to break the 200 mph barrier you'll need the Flying Spur W12 S, which blasts 202 mph from its vast, 6-liter engine.
All-wheel drive is standard, and frankly it's entirely necessary, too: this is a 5,329 pound car, and coaxing it around corners requires a little restraint. Carry too much pace as the turns tighten and you'll get a little body-roll but a fair amount of tire squeal.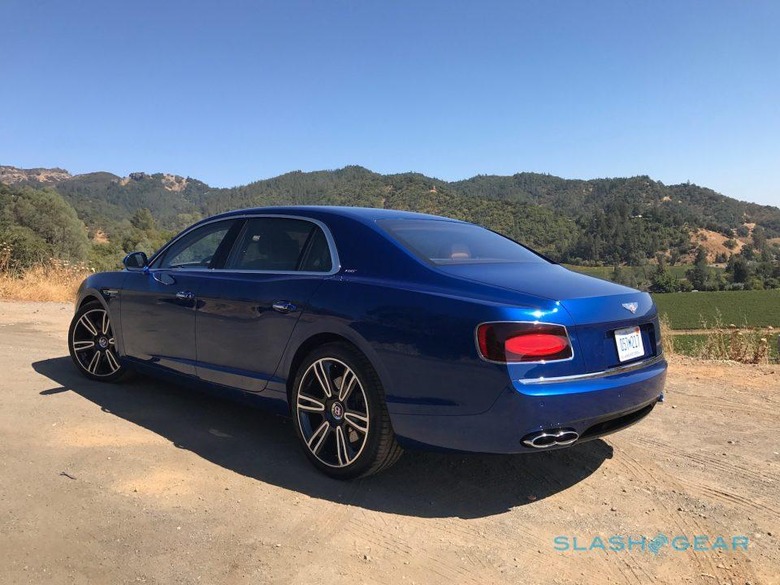 Bentley's air suspension is astonishingly capable when it comes to keeping the Flying Spur V8 S fairly level, especially when cranked up to maximum sports mode, but even its extra-wide, 20-inch wheels must succumb to the laws of physics.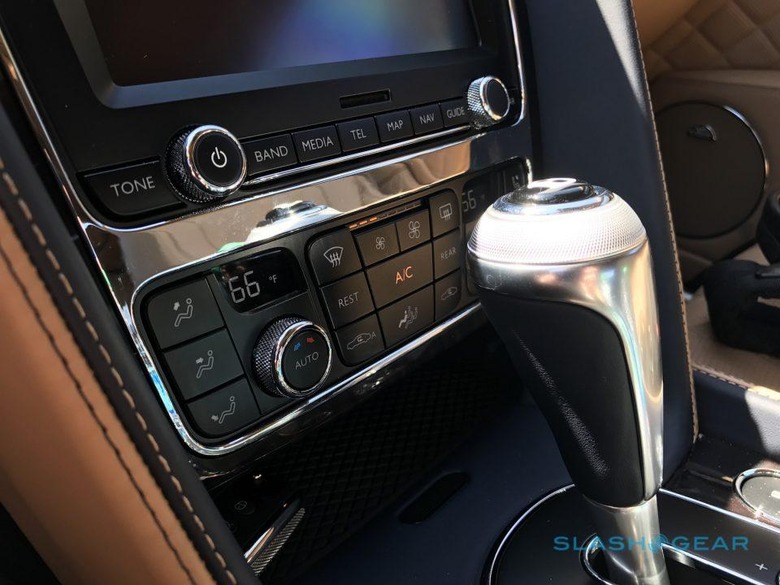 NOW READ: Bentley Flying Spur W12 Review
Compared to the Flying Spur W12 I reviewed earlier this year, it's a more eager car. The bigger engine unsurprisingly has more power and torque, but the latter arrives earlier in the V8 S and the 8-speed transmission keeps you there more frequently, especially in "Sport" mode.
Add that to the slight cut in weight, and a reprogrammed stability control system that promises a little more willingness to let the wheels do their slip-sliding thing, and you have a car that's a lot more rewarding for the owner-driver.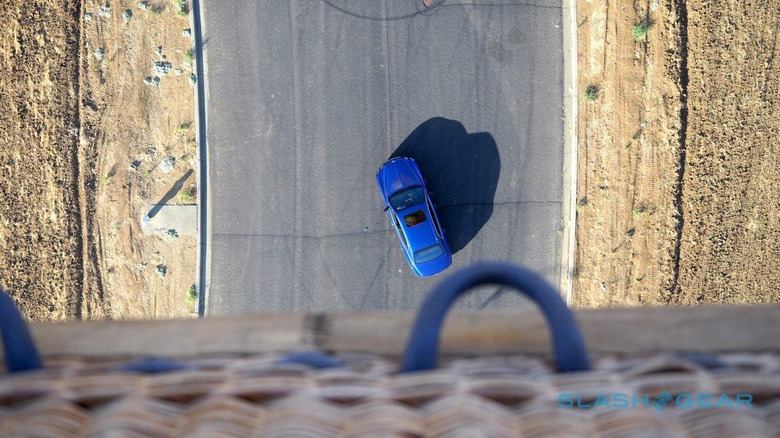 Want the most rewarding results? A heavy right foot on the straights, count on the oversized iron brakes to shed speed with pelvis-squeezing efficiency, sweep imperiously around the corner and then serve up Henry VIII-sized portions of power to slingshot yourself into the distance.
While you're underway, you get the same high-luxury cabin that – with a few blips – remains near the top of its game when it comes to cosseting. Hide, wood, carbon fiber, and metal – including a rather exquisite engine-turned aluminum option, pleasingly reminiscent of the old Continental T – are all up for grabs, complete with the usual Bentley fare of organ stop vent controls and enough knob knurling to overwhelm your fingertips.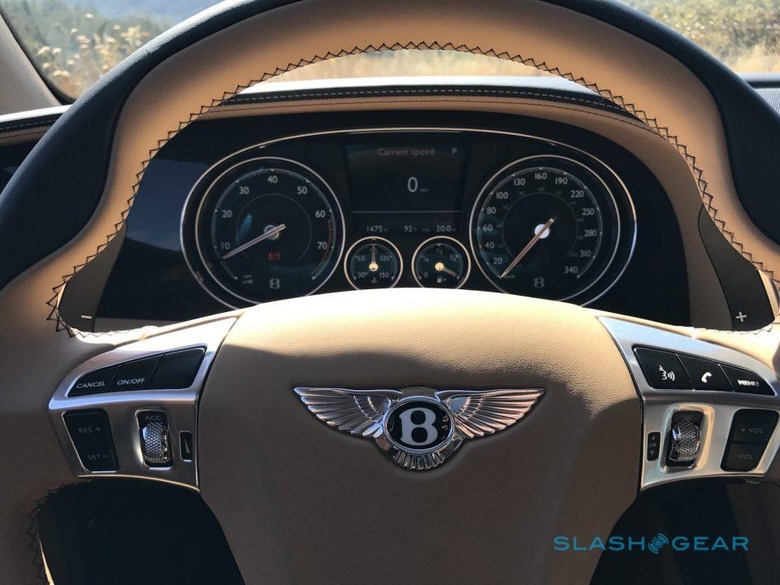 Sadly, the clunky, old-school infotainment system remains – Bentley does a much better job in the Mulsanne and the Bentayga – as do the plasticky buttons on the chunky steering wheel.
Nit-picking? Certainly, but when you're paying handsomely for aesthetic drama you're entitled to want your money's worth.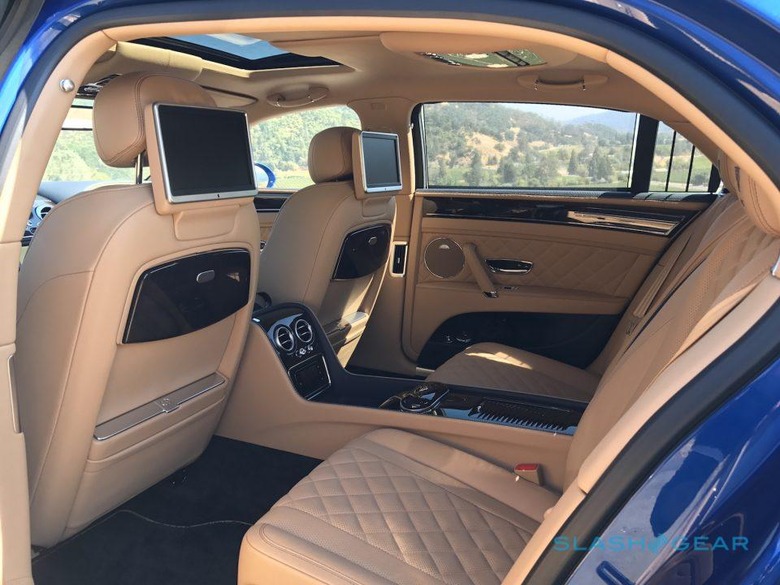 In the back, there are a pair of removable Android-based tablets that serve double-duty as TV/DVD screens and internet slates, along with heated, cooled, massaging and generally lovely seats and, if you tick the right box, a fridge for your Bollinger.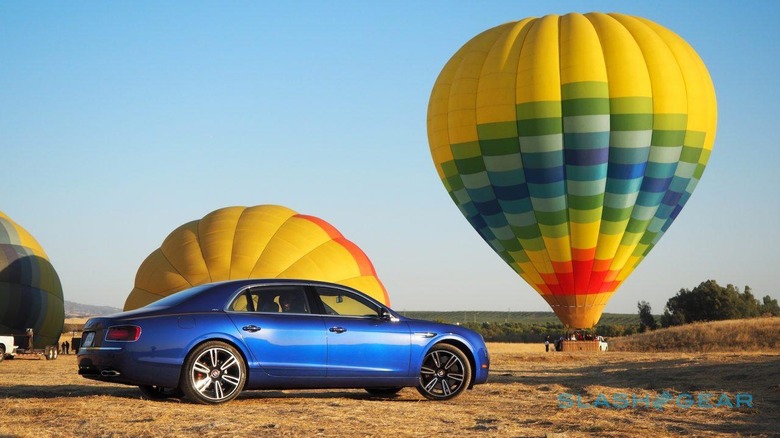 W12 or V8 S? I'm a sucker for the black-finish grille, the redesigned front and rear, and the red Bentley badging that gives those in-the-know a hint that this is a hotter than normal car. You'll get better economy in the V8 S, too, though 14 mpg in the city, 24 mpg on the highway, and 17 mpg combined isn't going to intimidate a Prius driver.
Then again, you can do that with the big, toothy grille surging up into their rear-view mirror as you take advantage of all 521 bellowing horses, and frankly that strikes me as a lot more fun.