2016 Volvo S60 Cross Country First-Drive - Swedish Oddball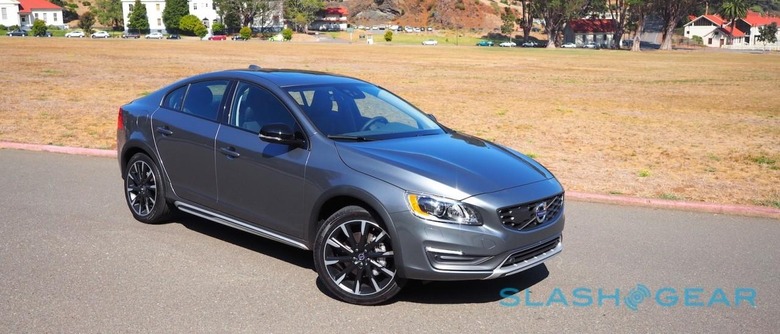 The Swedes aren't the first people you'd associate with wacky projects, but the 2016 Volvo S60 Cross Country may force us to change that perception. Latest in the company's line of 60 series variants, it takes the venerable S60 sedan and gives it an unexpected lift, promising exclusivity along with the oddball looks.
At first glance it's an S60 on stilts (not an entirely inaccurate assessment, in fact). There's actually a fair amount of model-specific detailing, however: the black mirror caps, fender extensions, and trim around the windows, for instance, along with the new skid and scuff plates, and the bolder honeycomb grille.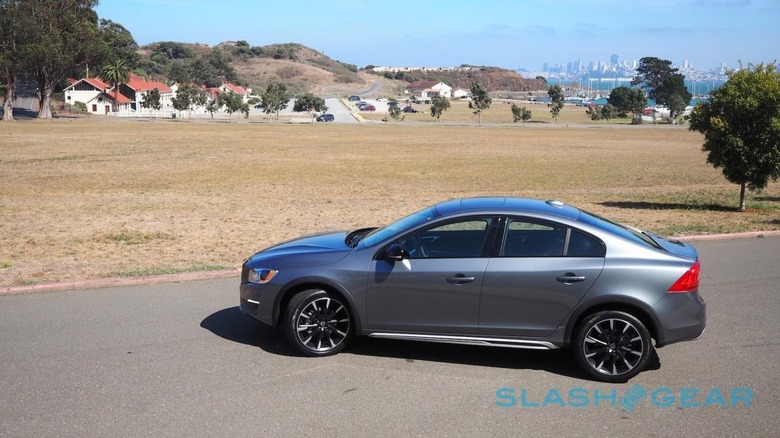 There's a little of the BMW X6 to it, to my eyes, though the German car is a hatchback whereas Volvo resolutely stuck with the three-box body. In the standard "osmium grey" paint – the one and only color that you can have – it looks muscular and well-planted on the road.
The engine introduces a dilemma. For the US, Volvo sensibly reasons that S60 Cross Country buyers will want all-wheel drive; however, right now that's not something that plays nicely with its latest Drive-E engines.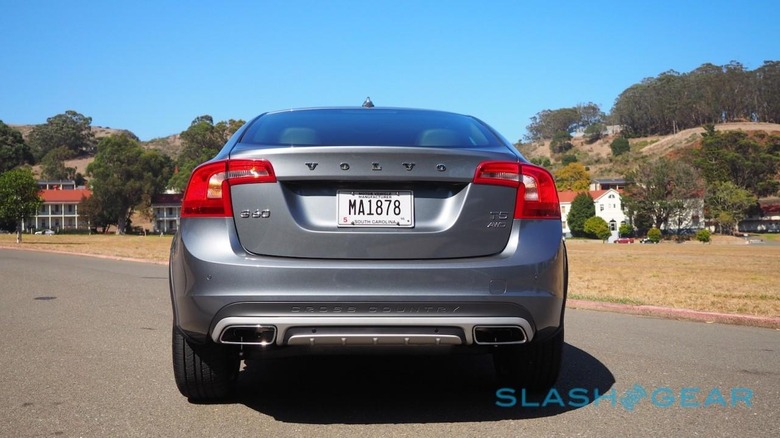 Instead, the car gets Volvo's older 2.5-liter, inline 5-cylinder turbo. It's not a bad power plant, with 250 HP and 266 lb-ft of torque, mated to a 6-speed automatic transmission, and Volvo says it'll do 0-60 mph in 6.7 seconds. Where it falls short compared to Drive-E is economy and on-the-road feel.
The EPA says you should see 23 mpg combined (20 city and 28 highway), and in my time behind the wheel on a variety of roads that seemed fairly accurate. However, it's hard not to compare it to Volvo's own 2.0-liter Drive-E turbo, which comes in only slightly down on power and torque, but manages 29/25/37 mph for combined/city/highway respectively.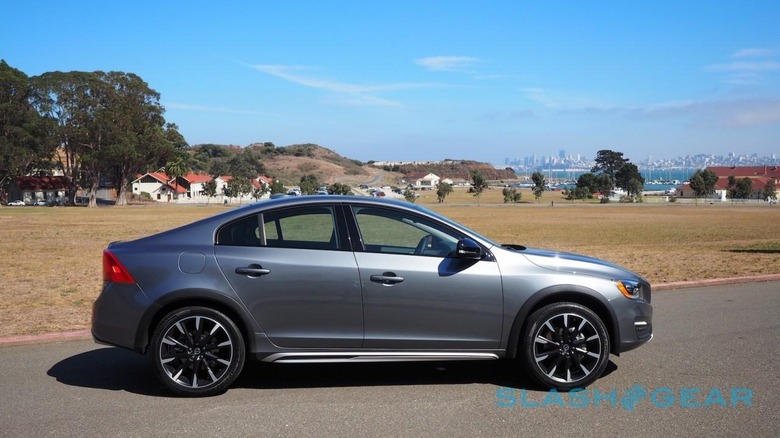 The Drive-E cars also feel more spritely. The S60 Cross Country has a distinctive on-road style of its own, a combination of an engine that prefers to cruise and the 7.9-inches of ground clearance courtesy of longer springs. It doesn't wallow like a boat, but it's definitely not as planted as the regular S60 sedan feels.
In fact it can be easy to forget you're driving at all, the car lulling you into a casual coast as the miles pile on. The electric power steering is heavily assisted, even in the firmest of its three user-adjustable settings, and with adaptive cruise control turned on – part of the Technology Package that comes as standard on the Platinum trim – you're eerily detached.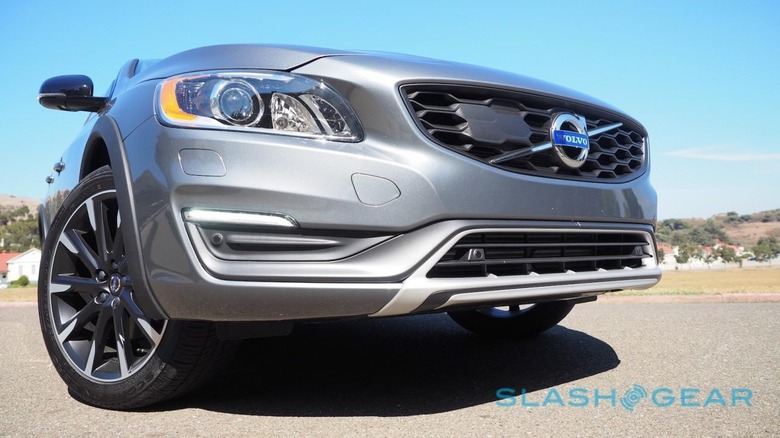 Other markets will get the option of a Drive-E, front-wheel drive model instead, but then they miss out on one of Volvo's calling cards: superlative traction. The S60 Cross Country isn't intended to be a mud-plugging, off-roading monster but, courtesy of some cleverly applied ABS braking on each individual wheel, it can get itself free even if three of the four corners are slipping on ice.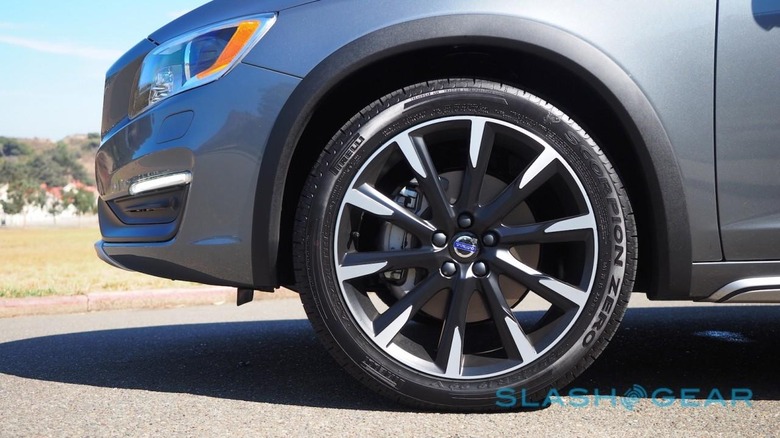 Inside, Volvo puts together its 60 series interior well, but it's feeling a little dated in comparison to its rivals. The seats are well-bolstered and comfortable, with 8-way power adjustment in the front, but rear legroom is lacking.
Volvo doesn't stint on the tech. There's a 160W, 8-speaker audio system as standard, integrated 3G with WiFi hotspot support – once the six months bundled service runs out you can add the car as just another device to your AT&T plan – and remote start/locking from Volvo's app. Leather seats, keyless entry and start, and dual-zone climate control are all fitted by default, too.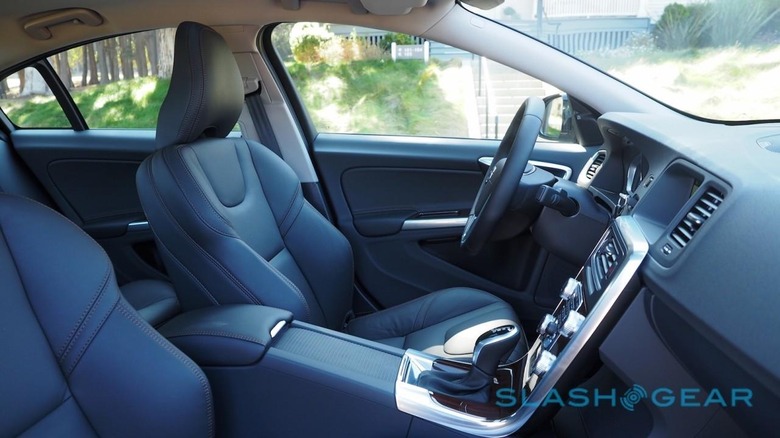 Ironically, it's Volvo's own infotainment prowess that really highlights how dated the system in the S60 Cross Country's can feel. Having tried the latest iteration of what it dubbed Sensus in the 2016 XC90, the older version in this smaller car can't compete.
The display is, at 7-inches, small, and Volvo does it no favors by recessing it so deeply in the dashboard.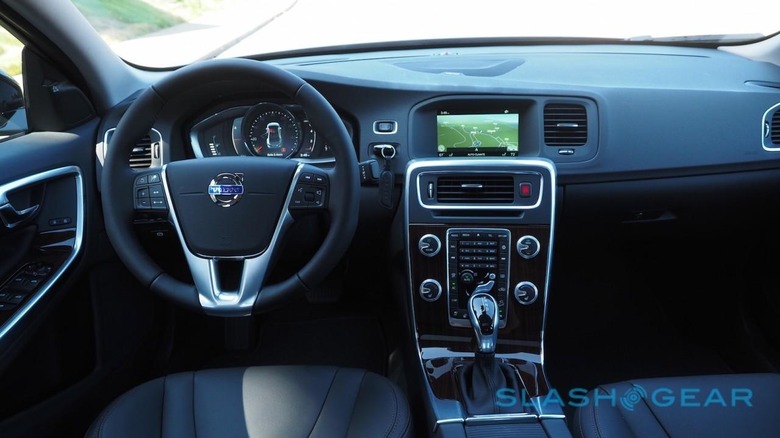 It's not a touchscreen, either, so you're forced to use the proliferation of buttons and knobs in the center console. That needlessly gives a numeric keypad pride of place in the center, relegating the keys to navigate through the system to the edges where they're difficult to find without taking your eyes off the road.
Happily there are workarounds. Volvo's speech recognition is fair, or you can bypass the in-built nav interface altogether and use the smartphone app to send destinations wirelessly.
Volvo makes no bones about the S60 Cross Country being a very, very niche car, and with only 500 of them earmarked for the US it's effectively a limited edition. The 60 series as a whole is in-line for an imminent upgrade, building on the more flexible Scalable Product Architecture platform on which the XC90 was based.
If you're feeling generous, then – and I am, since there's something oddly charming about the Cross Country concept – this jacked-up sedan is a weirdly entertaining last hurrah for the current-gen car.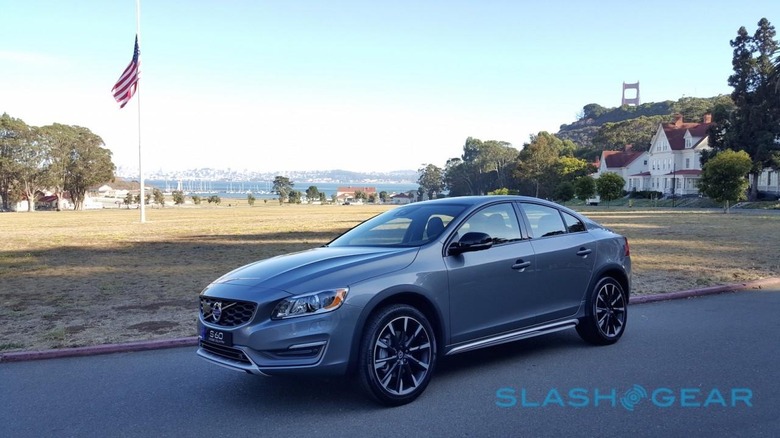 The styling is the most eye-catching of its siblings, especially on the optional $750 19-inch matte black wheels, and though it's neither sporty to drive nor, at $44,400 (including destination) terribly cheap, it's low volume enough that I suspect the Volvo-addicted enthusiasts who will buy it won't care. Forgive me if I hold out for the Polestar version, though.