2016 Mazda MX-5 Miata arrives in Forza Horizon 2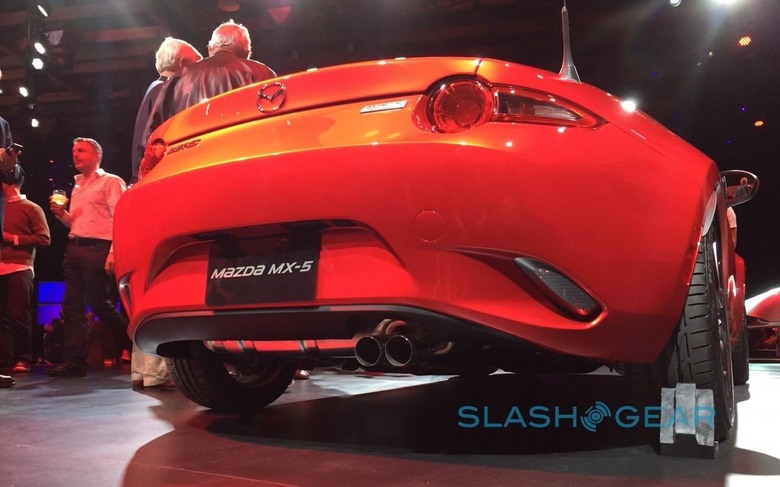 Forza Horizon 2 gamers are now able to download the new 2016 Mazda MX-5 Miata, taking it out for a virtual spin before the real-life version goes on sale. The download is free for Xbox One gamers to grab; the Car Pack includes the MX-5 playable car promised to offer "stunning" attention to all the details, all of which can be tested out and seen in a variety of different day/night settings and different climates. Three other sportscars will be joining the MX-5, including a concept car from 2010.
The Mazda MX-5 Car Pack is available to download as of yesterday — check out the video below to see the car in action, as well as the other three that are joining it: the 2010 MX-5 Super20 SEMA concept car, the 1990 MX-5 and the 2005 MAZDASPEED MX-5. They're all stunning additions to the game, but the latest MX-5 is the big attention grabber, as you'd expect.
Xbox One users will need to log into Xbox Live and then go to the Mazda landing page to find the newest car pack. As with other cars in the game, it'll handle as closely as you can get through a screen to the real deal, the latter of which won't be arriving for consumers to buy until later on this summer.
The 2016 Mazda MX-5 was first unveiled back in September, and it is the fourth generation of the model, bringing with it a distinctly familiar design and all the upgraded trimmings you'd expect. It's lighter than the last version, there's a SKYACTIV-G 2.0-liter engine, and a snug, compact design. Check out the timeline below for more!
SOURCE: Mazda