2016 Dodge Viper ACR is a street-racer legend reborn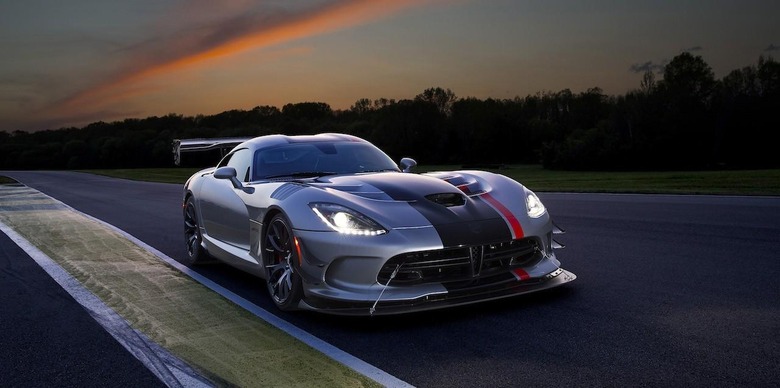 The regular Dodge Viper may be no tame snake, but that isn't stopping them from cooking up an even fiercer model, the Viper ACR. Taking the regular 645 HP model – with its 8.4-liter engine mustering a rampant 600 lb-ft of torque – the 2016 Dodge Viper American Club Racer turns it into the "ultimate street-legal race car" the company claims, with a carbon-fiber rich ACR Extreme Aero Package delivering almost of a ton of downforce, not to mention looking decidedly striking.
Deeming the engine to be more than sufficient – though the ACR does get special exhaust tips – Dodge turned instead to suspension, aerodynamics, and brakes to make the Viper ACR more potent.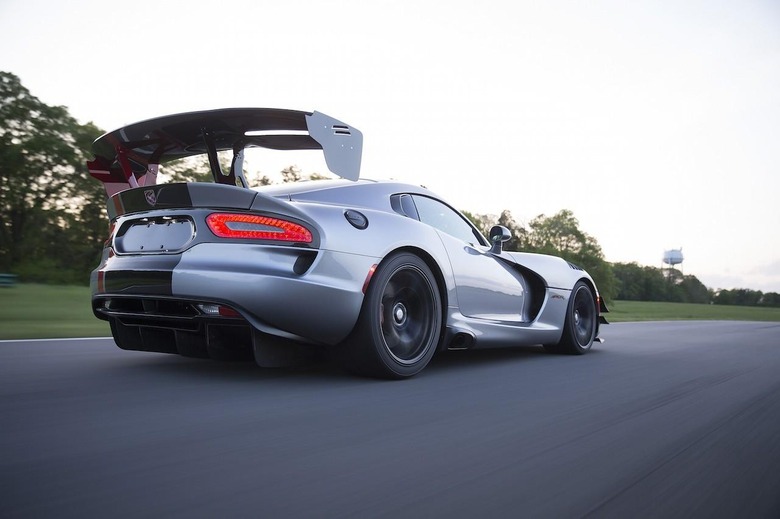 On the body kit side, there's a dual-element carbon fiber rear wing that can be adjusted, along with a carbon fiber diffuser at the back, a unique SRT hood with removable louvers at the front, a detachable extension for the front splitter, and finally additional dive planes.
Altogether, Dodge says, they're good for three times the downforce that the Viper TA (Time Attack) 2.0 package can deliver. The company's engineers measured almost a ton of extra force, in fact, at the Viper ACR's 177 mph top speed.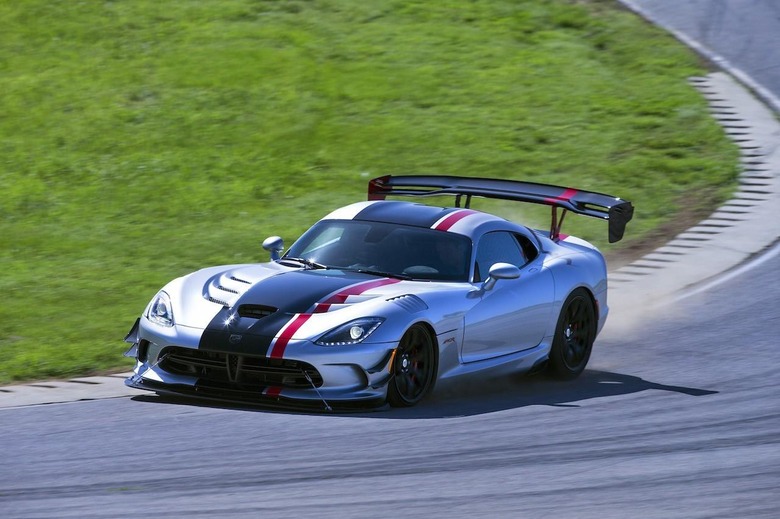 Happily there are brakes with enough power to haul the car to a stop too, with Dodge pairing a new Brembo Carbon Ceramic Matrix system with the Kumho Ecsta V720 high-performance tires. Detachable front brake ducts can be used during race days to boost cooling, and there's special tuning for the ABS and five-mode Electronic Stability Control (Full-on, Sport, Track, Rain, Full-off).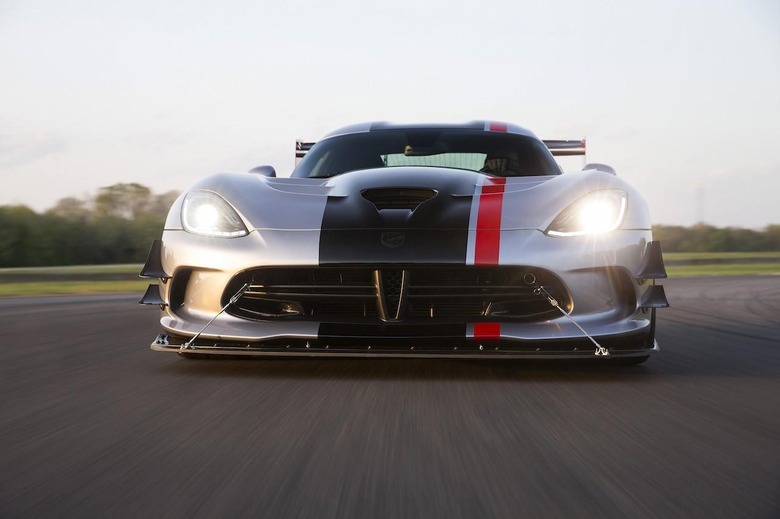 That works with the new aluminum bodied, double-adjustable coil-over Bilstein race shocks, each having more than three inches of ride adjustment. Each of the four shocks supports independent 10-way rebound and compression, and altogether they're more than twice as stiff as the Viper TA.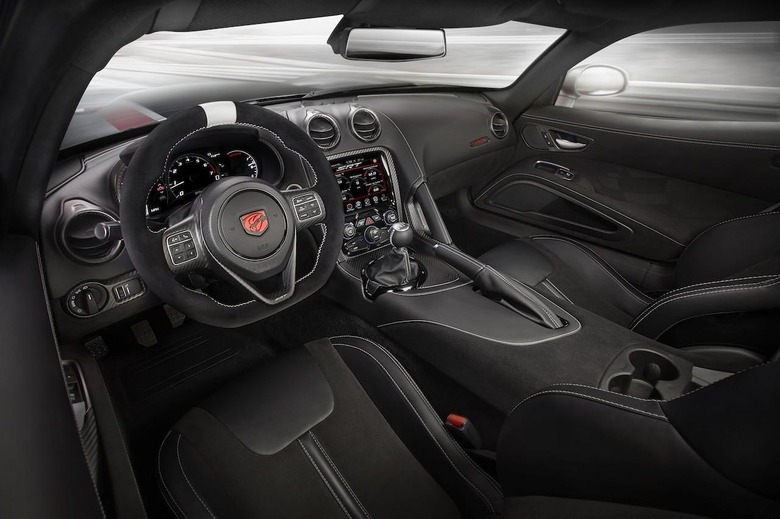 Inside, there's a grippier Alcantara wheel, and matching trim across the various dashboard surfaces. Silver or red stitching is available, including across the seats which are also selected for their extra-grip.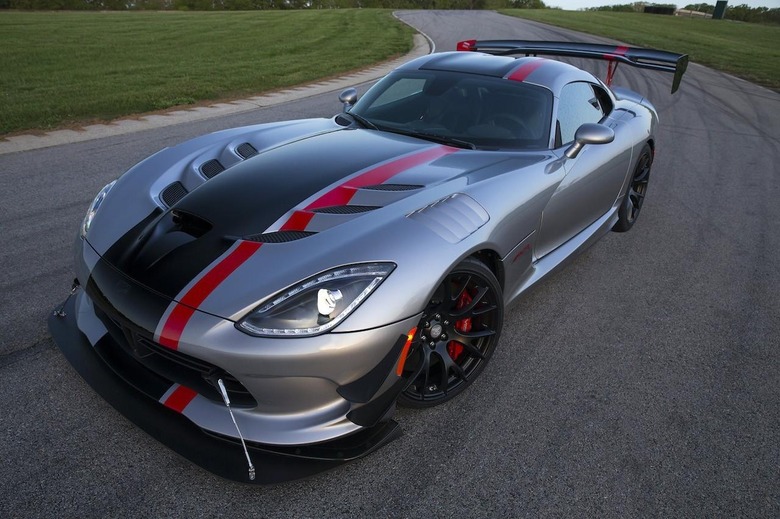 Pricing for the 2016 Viper ACR hasn't been confirmed, but orders for the hand-built American racer will kick off in Q3 2015.