The luxury coupe is back in fashion, and would you believe it, BMW was already there waiting for us to realize. Sitting pretty as the grand tourer of choice for the teutonic set is the BMW 650i Coupe, sixteen feet of twin-turbo excess that – for $90k or thereabouts – will alternately cosset and hurtle you and three of your family, lovers, or friends.
At a time when BMW's big sedans are all looking a little similar – is that a 5 Series, or a 7, or maybe perspective playing tricks with a 3? – the 650i Coupe stands apart. It's actually one of three body styles the 6 Series is available in: you can also have a soft-top Convertible, or a slinky four-door Gran Coupe which drags out the wheelbase too.
In hard-top form, it's a handsome and imposing yacht of a car. Classic coupe proportions emphasize the aggressive kidney grille and frowning LED headlamps, and if the chrome is too much for you then the Black Accent package – not part of this particular car – ditches it for more subtle trim.
Inside, the front seats are more like supportive thrones, with a degree of adjustability you might not have experienced since your last trip to the dentist. The dashboard rises up and around you like a wave, deeply cowled and sprouting a large, widescreen 10.2-inch display atop the center stack.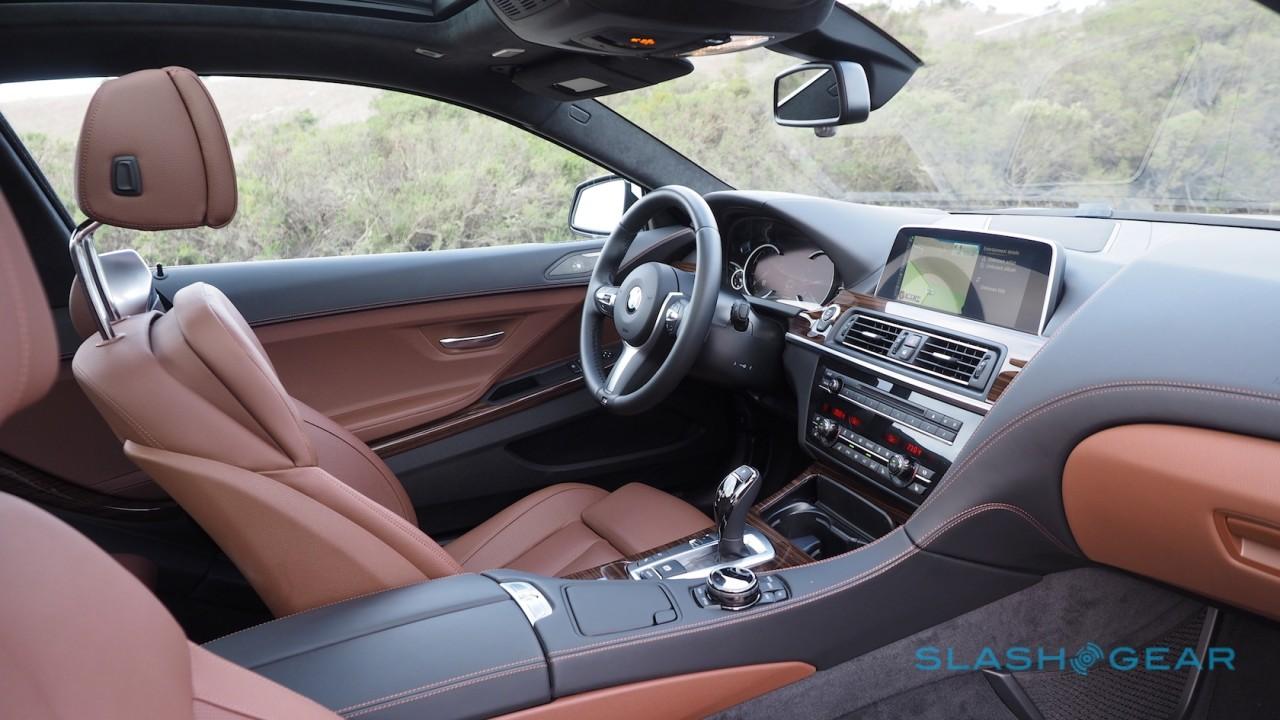 The 6 Series has been around a few years now, and BMW keeps ramping up the standard-fit gadgetry to keep it competitive. Most of it can be controlled via the iDrive knob – which also shifts like a joystick and can be scrawled upon for letter-by-letter text entry – but there's no shortage of physical buttons either, neatly laid out in broad, horizontal slices.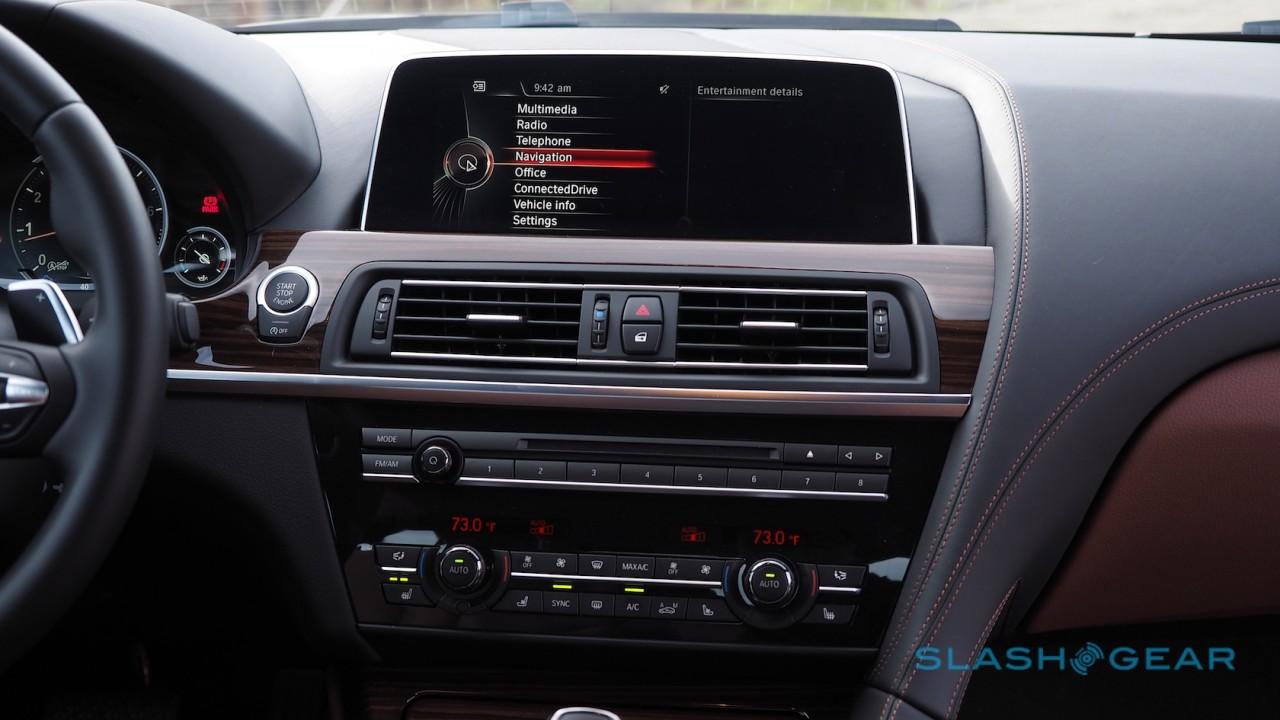 Standard, you get navigation, a Harman Kardon surround sound audio system, 20-way power front seats with leather, parking sensors front and rear, rain-sensing wipers, and adaptive LED lights.
BMW had ticked a few options boxes on this particular car, mind, starting out with the $1,700 Driver Assistance Plus package that throws in active blind spot detection, active driving assistant, and the useful side/top view cameras that help navigate the not-inconsiderable car into tight parking spots.
Atop that came the $4,800 M Sport Edition package. It doesn't make the 650i a true M – there's the mighty M6 Coupe for that – but it does brighten, smarten, and generally tighten the experience.
So, you get 19-inch alloys and LED foglight, an aero kit, head-up display, and a digital driver instrument cluster (which is slick, not not as slick as Audi's Virtual Cockpit). The doors automatically close the last half-inch, and the rear sunshade motors up and down of its own accord.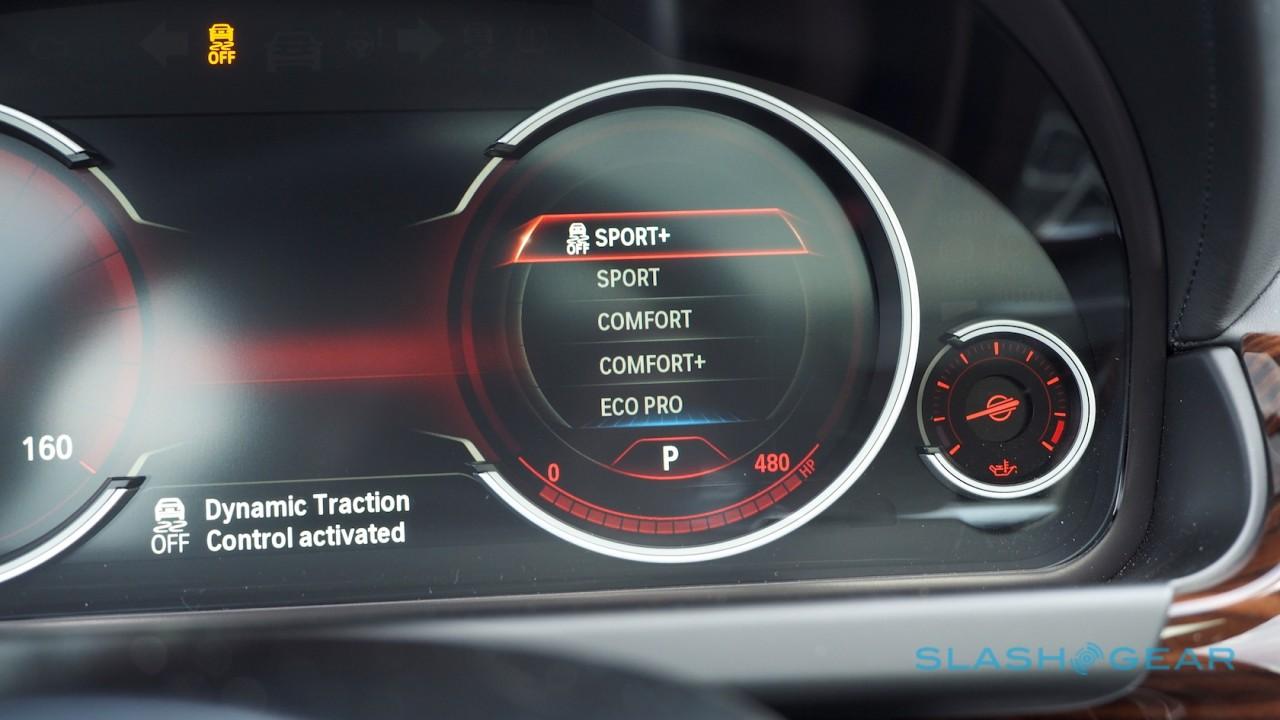 The rear seats aren't exactly welcoming for adults, but they're not impossible. If you're around 5'8 or under, and you have a similarly sized person in front of you, there's just enough space into which you can slot your legs.
Actually accessing those rear seats is arguably more tricky, demanding no small amount of contortion around the B-pillar; just tell your passengers that it's yoga practice for the subsequent leg-slotting.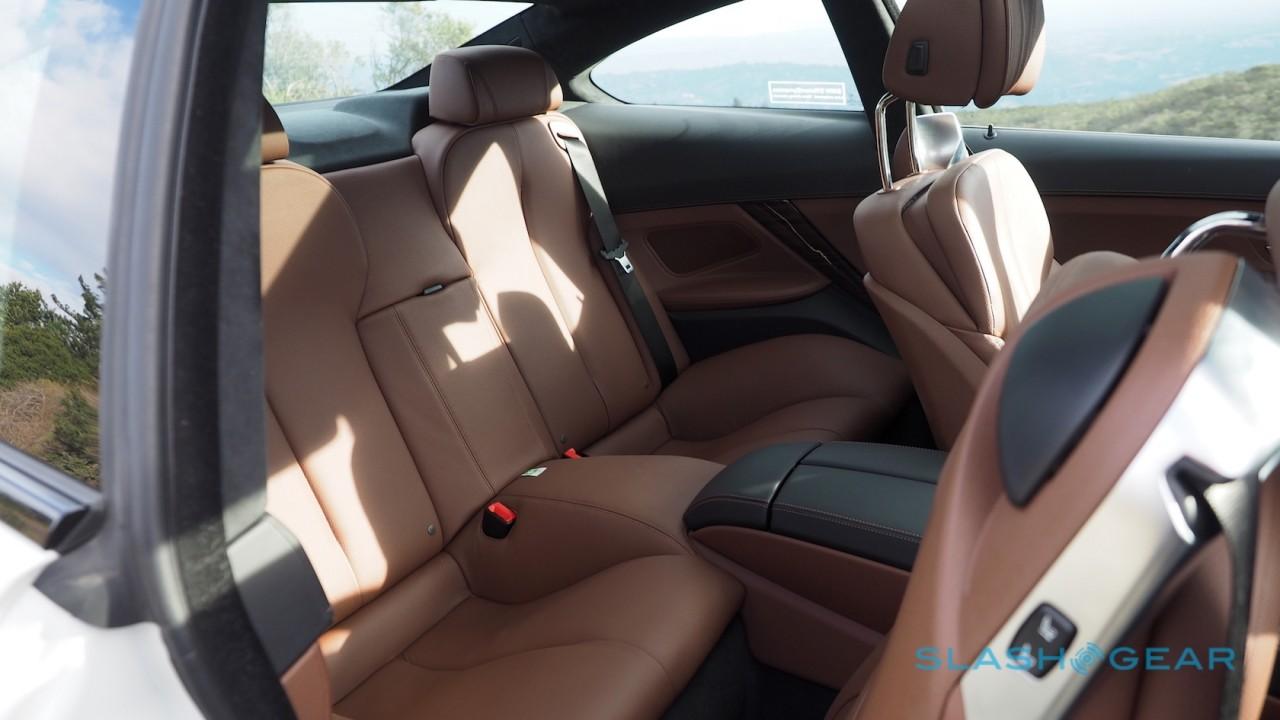 They preferred it when I left the 650i Coupe in the Comfort+ setting, too, at which point the BMW wafted smoothly, but once I'd shed the complaining weight it's the Sport and Sport+ modes from the adaptive shocks – dubbed Driving Dynamics Control – that gave the most driving interest.
You won't mistake it for a Porsche, but you can push the M Sport suspension harder than you'd expect, and still cling serenely to the corners.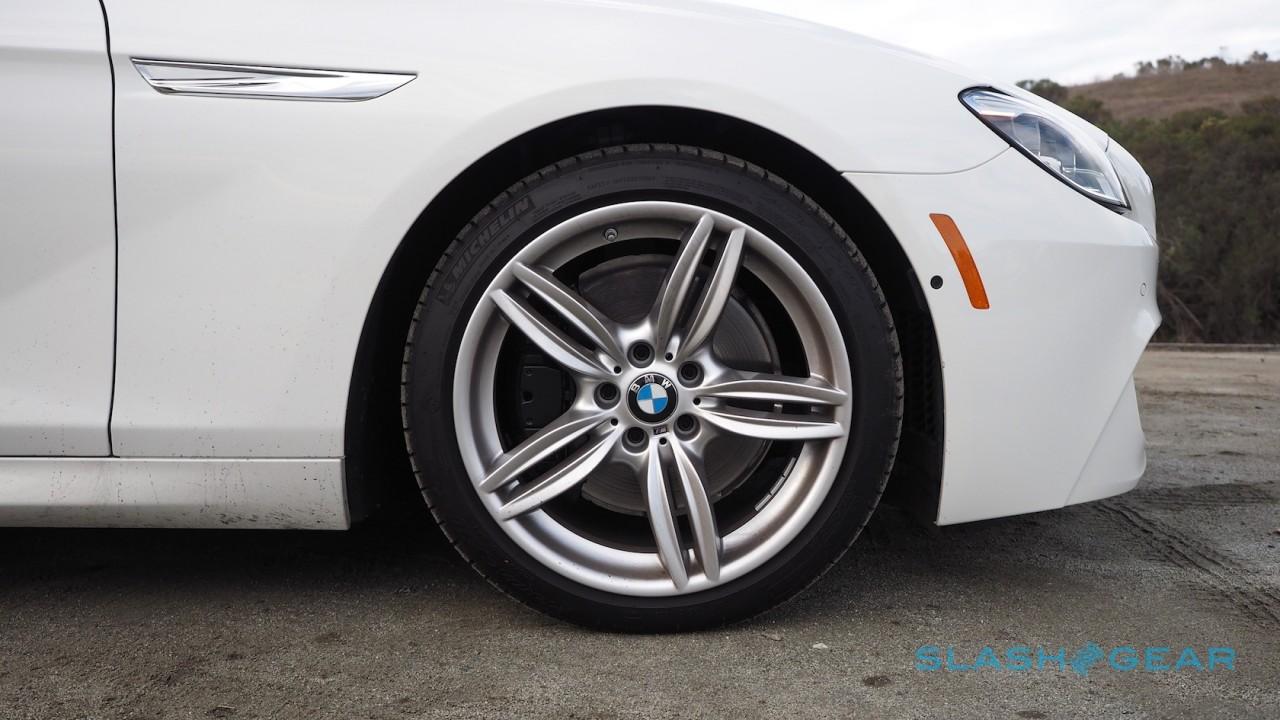 Steering feel is a little desensitized from the road – this is, after all, more of a long-distance champion for the luxe set – and downright anesthetized in Comfort+, but the BMW resolutely goes where you point it.
Better is the 8-speed automatic transmission which, once you've manhandled the oddly-shaped stick into place, proves determined to pick the right gear at the right time, and does a darned good job at it. Shifts are fast, and though you can take over with the steering wheel paddles, the auto will likely outsmart you.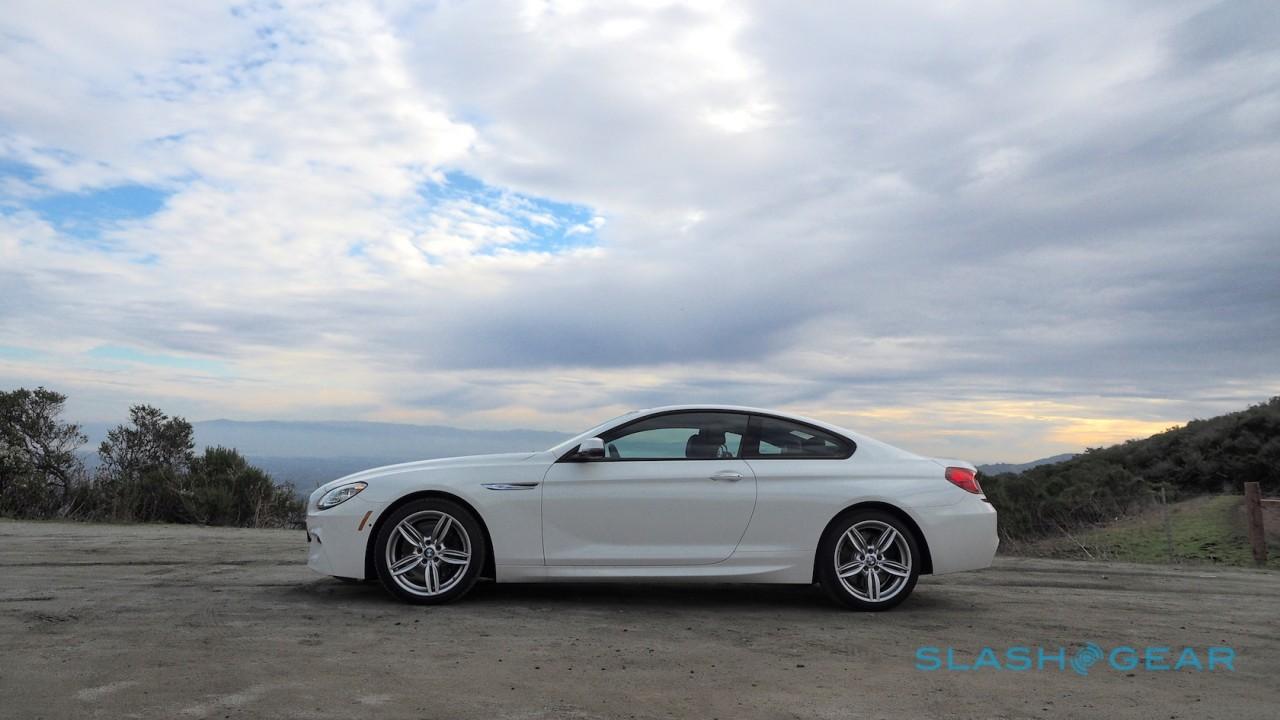 That left me more time to focus on whooping, something I found myself doing with increasing frequency as the twin-turbocharged 4.4-liter V8 engine began to bellow. 445 horsepower arrives at 6,000 rpm, but more importantly you get 480 lb-ft. of torque at just 2,000 rpm.
Overtaking is, unsurprisingly then, a thing both glorious and easily repeatable. BMW says the 650i Coupe will do 0-60 mph in 4.5 seconds and then go galloping on to an electronic nanny that kicks in at 155 mph. Frankly, that acceleration figure sounds conservative, but I'd rather listen to the standard-fit sports exhaust deliver its baritone hoot than quibble on fractions.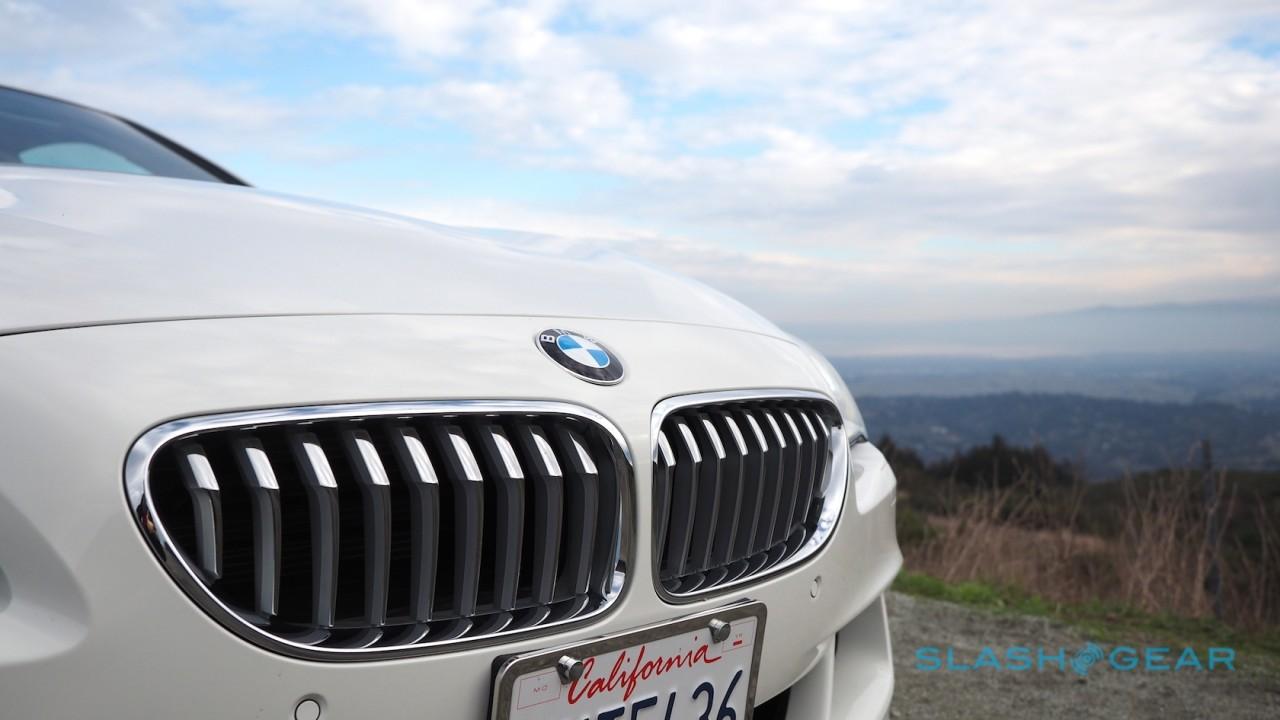 In fact, I can't think of many more compelling ways to travel significant distances: BMW's attention to detail and quality in the cabin is first rate, there's plenty of room in the trunk, and the V8 can be by turns sporty and serene. Even the 20 mpg combined economy (17 in the city; 25 on the highway) isn't entirely wretched, even if I saw more like 18 mpg in my own mixed driving.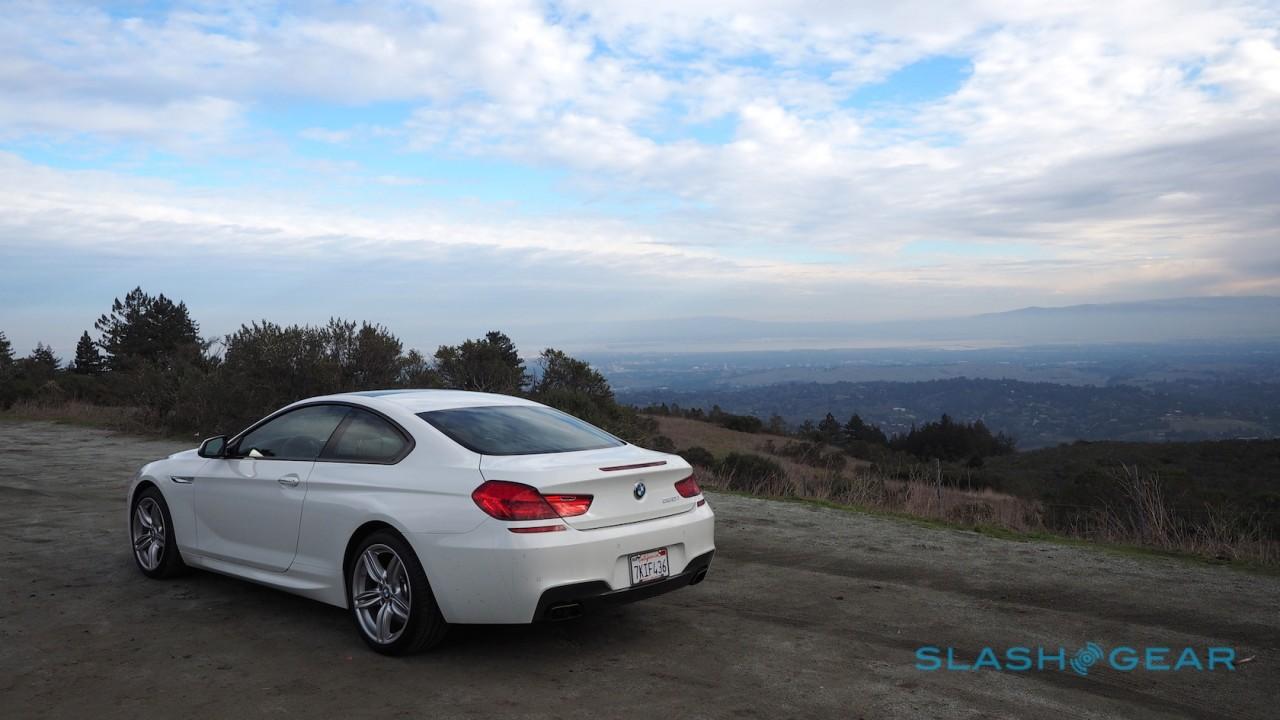 NOW READ: 2016 Audi S7 Review
Beyond the $96,395 price as-tested, the deal-breaker might be who, exactly, you bring along for the ride. If you can't trim the passenger list to the point where treating the rear seats as simply extra space for luggage is practical, then BMW's own 6 Series Gran Coupe – or, for that matter, the delectable Audi S7 – will likely be a more practical option.
I'd understand if you'd rather just get more aggressive with your choice of travel companions, mind.