2016 BMW 340i Review - Back on form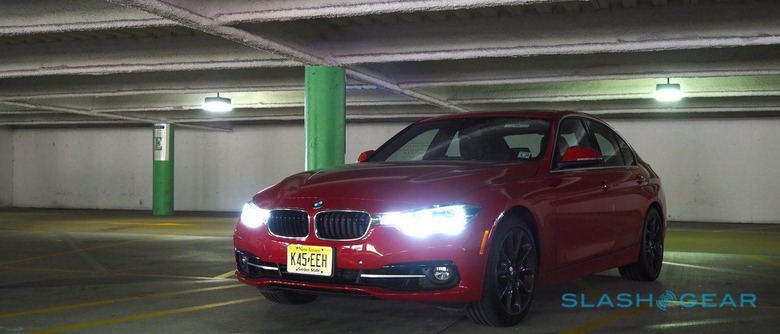 Messing with an icon can be trouble, something BMW found when it launched the sixth-gen 3 Series in 2012, and something it aims to redress with the 2016 340i. The car that had long been the sport sedan to beat suddenly suffered a crisis of identity: too focused on luxury for those who look to Bavaria for their four-door performance, but not cosseting enough in the face of Mercedes' efforts. Now, for 2016, we get the 340i and a surprisingly successful do-over.
Styling changes are subtle over the old car. A BMW aficionado was quick to point out the tweaked headlamps and taillamps to me when he spotted the 340i in the parking lot, but otherwise your neighbors might not realize you're driving the 2016 car (still, it also means they might not spot you're still in the 2015 model, either).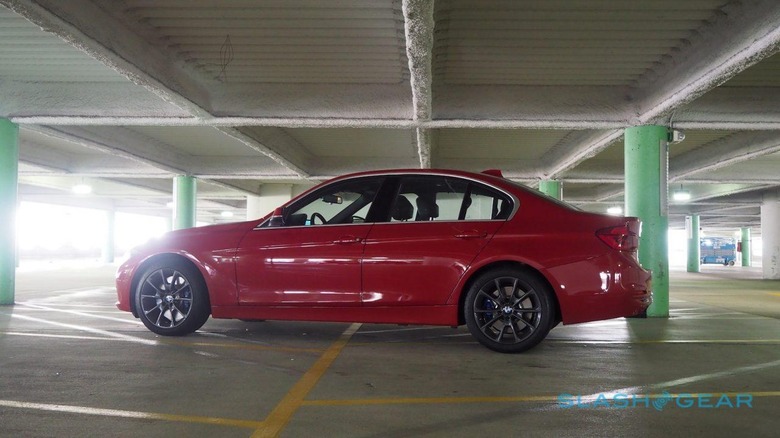 It's handsome, but it's also large: this isn't the compact sports sedan of older 3 Series. Whether you approve of the looks compared to its German rivals is a matter of personal taste: Mercedes-Benz's C Class has that "condensed S Class luxury" thing going on, while the Audi A4 looks all the more like it was hewn from solid aluminum with every generation.
The biggest differentiator from the old 3 Series is the new engine. Don't let the badge mislead you, though. Under the red hood there's a 3.0-liter inline six with a turbocharger; BMW opted for 340i because it's more powerful, with 320 HP and 330 lb-ft. of torque, than the 335i it replaces.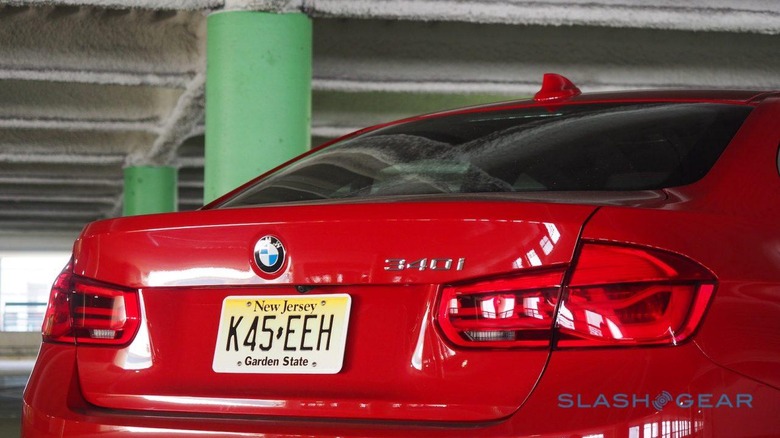 In fact, it's an all-new engine, part of BMW's "EfficientDynamics" family. The turbocharger is a TwinPower twin-scroll and manages to be both discrete and dramatic at the same time: practically zero turbo lag, but a whole lot of extra grunt.
BMW pairs it either with an eight-speed ZF automatic or, as a no-cost option with either the rear- or all-wheel drive versions of the 340i, a six-speed manual. The former has been widely praised, but happily my review car came with the latter instead. You may be a little slower to 60 mph when you're shifting gears yourself – that's just a fact of life these days, though the 5.4 seconds BMW quotes it takes versus the 5.1 seconds for the automatic feels a lot less on the road – but it's a whole lot more engaging.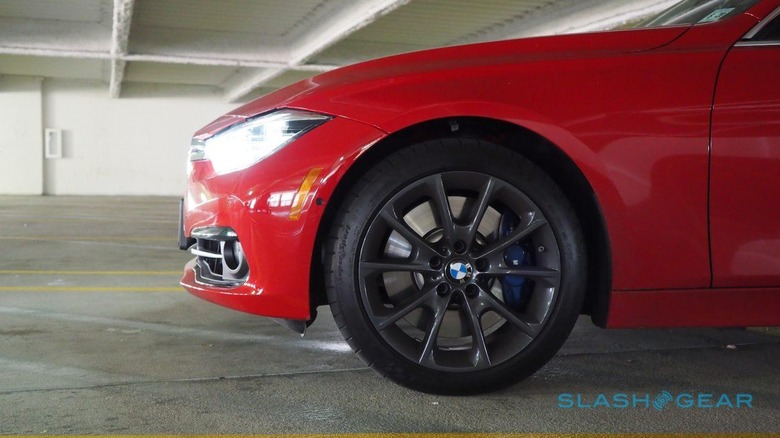 The 340i has pull from low down in the rev range, too, with the torque kicking in from all the way down at 1,380 rpm, so when you're feeling lazy you can often leave it in gear but still have enough grunt for overtaking.
Don't do that too often, though, because you're missing out on one of the car's most important features: just how well it drives.
Of course, it goes fast in a straight line. That's a given. What's impressive is how it corners; gone is the pre-refresh car's underwhelming ride, replaced – courtesy of retuning to the rear dampers, struts, and steering – with a far preferable sense of directness and poise. You can feel the road, certainly, but it's not harsh. Meanwhile, though the variable rate steering that's part of the optional Track Handling package takes a little getting used to, the Adaptive M suspension it comes with is a must-have in my opinion.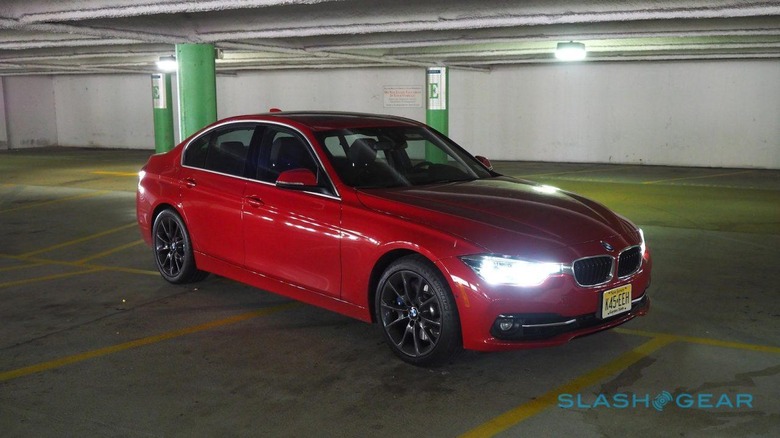 Throw the 340i through a series of mounting bends and, even though this isn't the xDrive version, it still grips with aplomb. You'll want to downshift, too – there's rev matching and a pleasing throttle blip as you go – just to feel it pull and pull. No wallowing or roll, just the sense that the car is always where you want it to be.
Inside, the accommodations are solid if sober: again, there's none of the aspirational luxe of the latest C Class or technological excess of the new A4. In fact, an awful lot of the gadgetry is a cost option on the 340i, which is a shame since I generally found it intuitive and easy to use.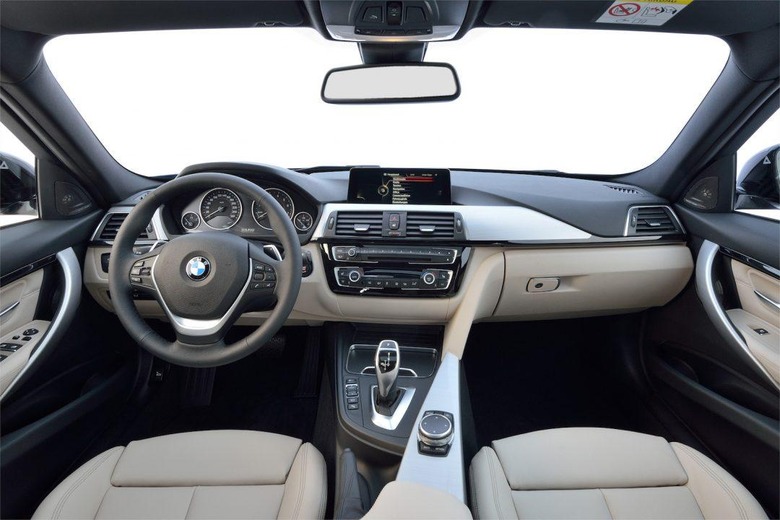 There's iDrive, with a scrolling navigation wheel/joystick topped with a touchpad for sketching in letters and numbers. Everything is controlled through an 8.8-inch LCD atop the dash; the driver's binnacle is fairly old-school, with analog dials and a monochrome LCD. BMW does at least make sure there are plenty of physical buttons for shortcuts, which are always appreciated; one of the first I reached for was the deactivation for the engine start/stop, which is oddly agricultural in action.
That probably had an impact on fuel economy, though not as much as my enthusiastic driving did, I'd wager. BMW quotes 20 mpg in the city and 30 mpg on the highway, for 24 mpg combined; with my mixed driving, I saw more like 19 mpg at best.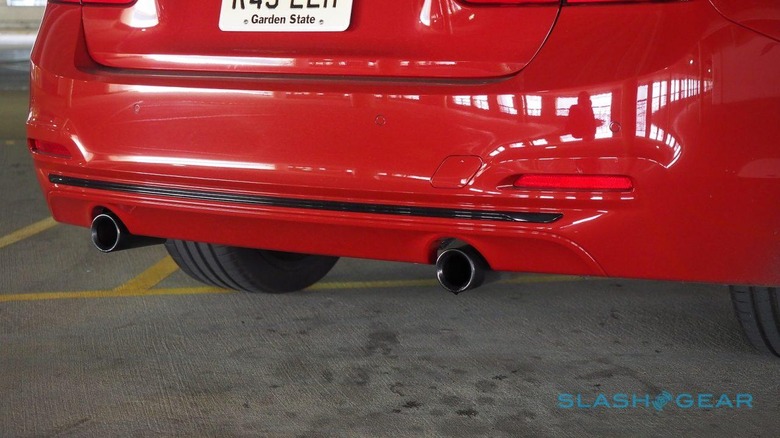 You don't expect a bargain from BMW, but even with those expectations the 340i's sticker is enough to make you wince. Officially it kicks off at $45,800 for the regular sedan or $47,800 for the xDrive, but that's before you weigh in on the packages and options.
For this red road monster you see before you, that means $550 for the paint job and $1,450 for the fancy leather interior with contrast stitching. The Technology package demands $2,750 for its navigation, head-up display, and online connectivity, while the Driver Assistance Plus package is a further $1,700 which gets you active blind spot detection, driving assistant, and parking cameras around the car. That's after you've already spent $950 on a reversing camera and parking sensors.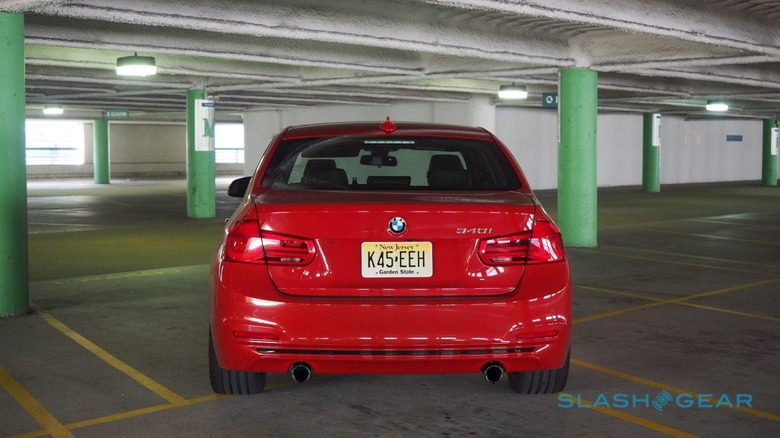 If you want the automatic high-beams they're part of the $950 Lighting package, while $800 gets you the Cold Weather package with heating for the wheel and the front and rear seats. Finally, the Track Handling package is $1,700, which comes with M Sport brakes and variable sport steering. It's the one add-on I'd say is an absolute must, frankly.
NOW READ: Here's why the BMW M2 is a future classic
All in, with destination and a couple of other niceties, you're looking at a $58,420 car. That's just $5k off a proper M3, mind, and before you've even got to adding all-wheel drive.
My advice? Skip most of the glitz, be content with rear-wheel drive, and keep it as close to base as you can stomach. All you need is the Track Handling package: that way, the 2016 BMW 340i is all about its engine, gearbox, and handling, just as it should be.