2015 Toyota Sienna minivans recalled over assist grips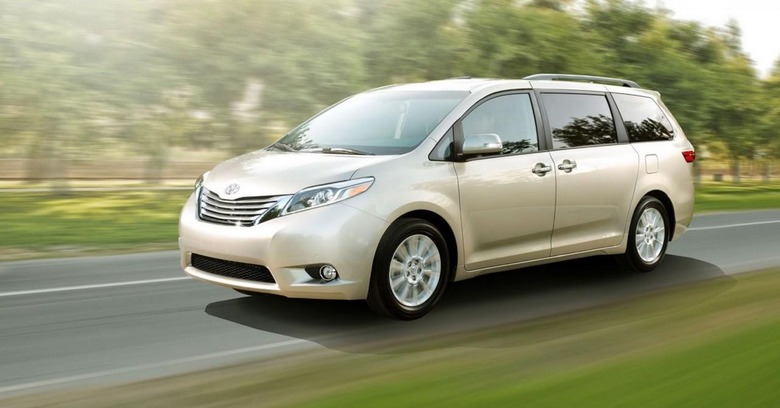 News of another Toyota recall has surfaced, this time revolving around the 2015 Sienna minivan. Says the auto maker, which announced that it will be recalling the cars on Wednesday, certain 2015 Sienna Minivans are being recalled due to potential issues with the overhead assist grips on the right and left sides of the second row. Those with affected models will be notified by Toyota in the near future, and will be able to have the grips serviced at their local dealership.
According to Toyota, the recall is being voluntarily made, and involves about 25,500 2015 Sienna minivans in the US — a total of 30,000 vehicles when accounting for global numbers, including about 2000 in Canada, 130 in Korea, 18 in Germany, and 1600 in Mexico.
The overhead assist grips at the minivan's second row are mounted to the roof rails, and could potentially break free from the mounting bracket "under some conditions" when a collision happens and the curtain shield airbag deploys. If the grip does detach, it could end up hitting a rider and possibly cause injury. Fortunately, no known injuries have happened due to this.
This follows recent news that Toyota is recalling about 400,000 Lexus vehicles over a potential fire hazard. Under that recall, select Lexus vehicles will have a gasket repaired and the fuel press sensor re-installed to remove the risk of a fuel leak, which could potentially ignite into a fire.
SOURCE: Toyota