2015 Corvette Z06 specs leak as renderings hint at the design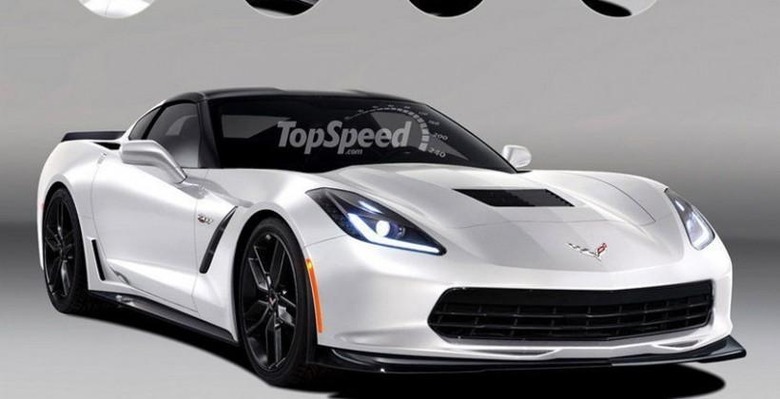 Chevrolet hit a home run with the new 2015 Corvette Stingray. The car isn't exactly affordable, but it has proven to be one of the best looking and performing Corvettes the automaker has ever produced. A while back Chevy started to tease a more potent version of the new Corvette Stingray for unveil in Detroit.
The car is called the 2015 Chevrolet Corvette Z06. Chevy has made Z06 models of its Corvette for a number of years as more potent and higher performance versions of the car. Drivers who prefer to spend their weekends on the racetrack often choose the Z06.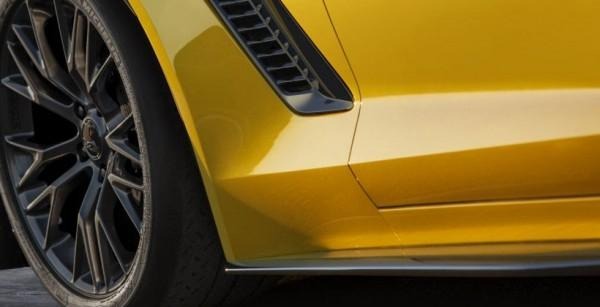 We know there will be a 2015 Corvette Z06 because Chevy has offered up a single teaser image of the yellow car showing the wheel and a bit of quarter panel. That teaser shot left us wanting to see more of the car, but no additional images have been offered. That hasn't stopped a rendering from being cobbled together showing what may be the most accurate image of the car before official pictures and specs are released.
The rendering shows a car that looks very much like a stock Stingray with a few additional aero tidbits on the outside. Earlier this month some of the specs of the Z06 were leaked by Chevrolet when the meta data for the unveil site turned up in a Google search for the phrase "2015 Corvette Z06 supercar reveal." That meta data tipped that the car would have 620hp and 650 pound-feet of torque. Some rumors maintain that the Z06 will be supercharged, but that is unconfirmed. The Z06 is traditionally a naturally aspirated car.
SOURCE: TopSpeed