2015 Corvette Z06 Teased For North American International Auto Show Unveil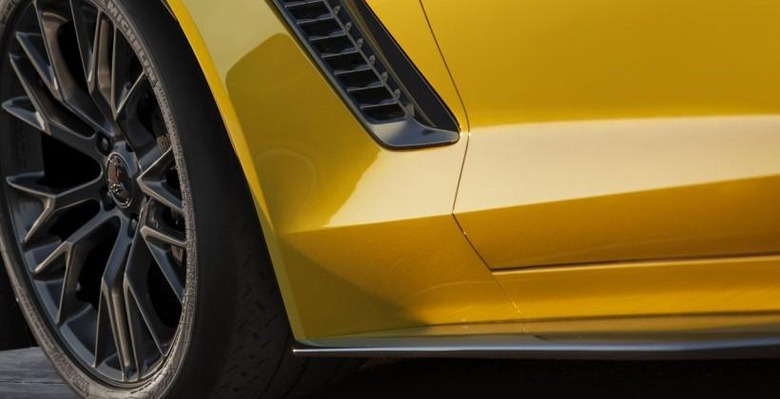 Chevrolet has announced a new and very potent version of the all-new Corvette Stingray will be unveiled in Detroit at the North American International Auto show. In advance of that official unveil; Chevy is teasing the car with a single image. Since it is a teaser photo, it doesn't show much detail of the car.
What we can see of the car are some rather attractive black wheels shod with super sticky Michelin Pilot Super Sport tires. It's hard to make out details on the tire, but it appears to be 295/30-20 size. The rear quarter panels also have what appear to be functional cooling ducts just ahead of the rear wheels.
The Z06 has always been one of the highest performance Corvette versions. Chevy hasn't offered up any detail of the powertrain or options on the Z06. The only thing the automaker is saying is that the 2015 Z06 will be the most track capable Corvette ever.
Chevy says that the car will deliver supercar levels of performance using unique powertrain, chassis, and aerodynamic features. Typically, cars that are destined to be used on a race track have extra cooling capacity for engine coolant and oil. The auto show where the car will be unveiled kicks off next month.
SOURCE: GM