2015 Corvette Stingray 8-speed paddle shift auto transmission detailed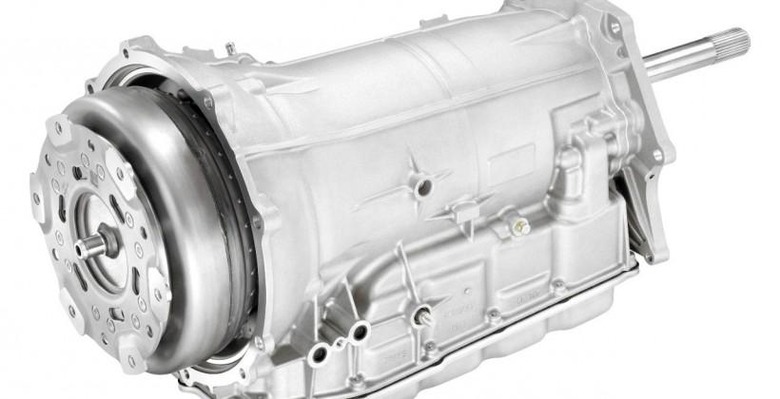 Chevrolet is giving the 2015 Stingray Corvette a new transmission option that is an 8-speed paddle shift automatic transmission. When this transmission was first announced, some were disappointed that it wasn't a dual-clutch unit like you find on many high-end sports cars from Europe. Chevy says that people shouldn't be worried about the performance of this paddle shift transmission, it rivals the shift times that you get from the best dual-clutch designs according to GM.
The GM 8L90 eight-speed transmission is expected to be 5% more efficient than the precious 6-speed automatic. Official EPA ratings for the car using this transmission will be offered later. This transmission is the same one that will be offered as an option on the 2015 Corvette Z06. However, in the normal 2015 Stingray, the transmission will have a unique clutch and torque converter with specs matched to the LT1 6.2L V8.
GM says that the design of the transmission allows it to offer fast and precise shifts during performance driving using steering wheel paddles while offering the sort of smoothness and comfort found on a conventional automatic in normal driving. The transmission analyzes and executes commands 160 times per second.
GM says that wide-open throttle upshifts can be executed up to eight-hundredths of a second faster than shifts of the dual-clutch transmission used in the Porsche 911. Ratios inside the transmission are closer together than the old 6-speed to keep the engine in the ideal RPM range for power. The 8-speed is also eight pounds lighter than the outgoing 6-speed. GM is putting some very cool tech inside the 2015 Stingray like the Performance Data Recorder we spent some hands-on time with.
SOURCE: GM