2014 Jeep Cherokee leaks, squints back at us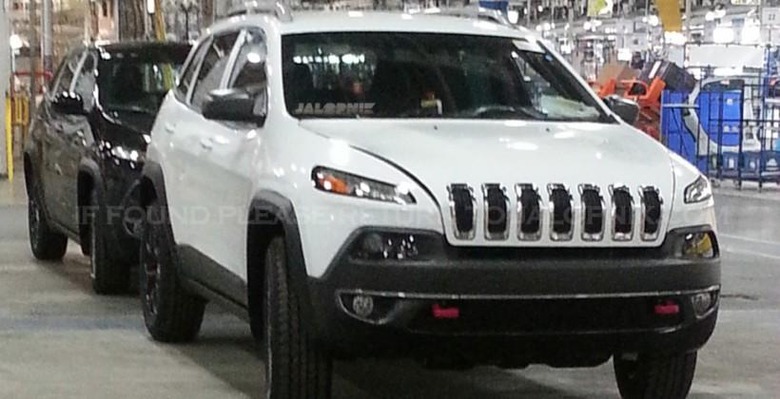 We've already seen what the 2014 Jeep Grand Cherokee looks like, as well as its SRT brethren, but we have yet to hear anything on the regular 2014 Cherokee, until now. A selection of photos have leaked that show the 2014 Cherokee in its birthplace. We even get a glimpse of the interior, but there sadly don't seem to be any photos of the rear of the new vehicle just yet.Jalopnik ended up getting a sizable amount of photos of the new SUV, and we have to say the all-new design is rather odd. The company still stuck with their unique grille design that they've had since the beginning, but the headlights are a lot smaller this time around. However, Jeep added larger headlights further down the front, as well as floodlights toward the bottom.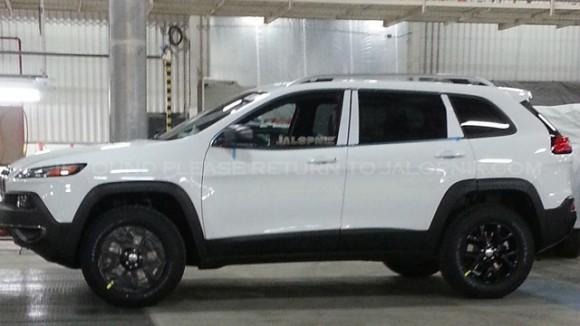 All in all, the new 2014 Cherokee looks like the combination between a Nissan Juke, an Isuzu Axiom, and an Alfa Romeo. There's plenty of body cladding all around the bottom, and you can't leave out the big tires with a slight lift in suspension. It's certainly a bold new design that Jeep has gone with, and it'll be interesting to see the reception it gets when it eventually comes out.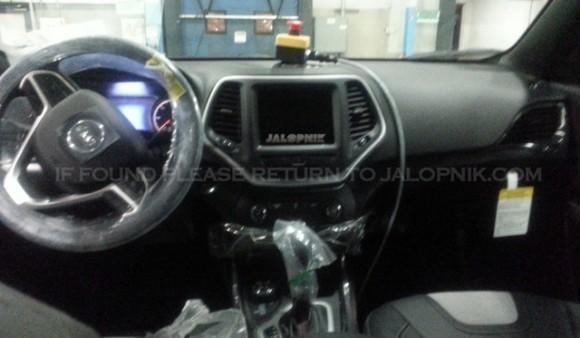 It's said the 2014 Cherokee will come in V6 and V4 engine options, but the V6 may have a 3.2-liter motor rather than the 3.6-liter to save on fuel mileage. Plus, it the V6 may be the only option in the US, while other countries will have the option of a four-cylinder 2-liter diesel offering. It's expected that this 2014 Cherokee will make its official debut at the New York Auto Show next month.
[via Jalopnik]