Jeep unveils 2014 Grand Cherokee at Detroit Auto Show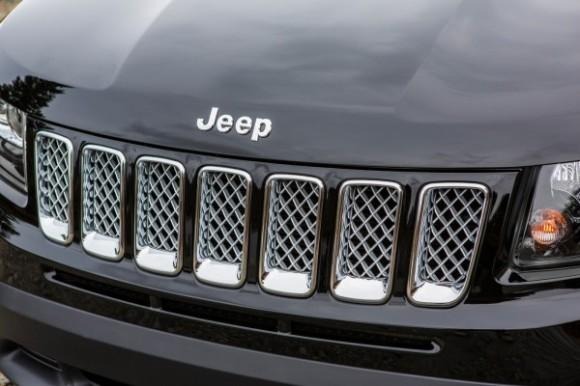 Jeep is on hand at the 2013 Detroit Auto Show and is unveiling its refreshed 2014 vehicle models. The refreshed 2014 Grand Cherokee is the latest version of Jeep's best-selling model. One of the biggest changes for the 2014 model Grand Cherokee comes under the hood.
Jeep is offering a diesel power option for the first time in the Grand Cherokee. The available engine is a 3 L V-6 turbo diesel engine designed and built by Italian company VM Motori. The engine creates a whopping 420 pound-feet of torque giving Grand Cherokee a towing capacity of 7400 pounds.
The available diesel engine in the new Grand Cherokee has 240 hp. The diesel version of the vehicle is expected to be in showrooms this March with fuel economy ratings of 21 mpg in the city and 30 mpg on the highway for rear wheel drive versions. The diesel engine will be backed by an all-new eight-speed automatic transmission.
That same automatic transmission will be found in all 2014 Grand Cherokees. Jeep says that the extra forward gears is good for an additional two mpg on highway for the V-6 and an extra one mpg for the V-8. The 2014 Grand Cherokee is also refreshed on the outside with slimmer headlights and upgraded interior materials and electronics.
[via Edmunds]