2014 Corvette Shows Up In The Wild
Chevrolet officially unveiled the 2014 Corvette C7 at the North American International Auto Show in Detroit, Michigan a couple weeks ago, and while we got to see it on the show floor under the pretty lights, it's just not the same as seeing it out in the public dominating the roads. However, someone ended up spotting one in Arizona and took a few photos for us to enjoy.
We're not sure why this is, but there's something about seeing a new product out in the wild that gives you a different perspective on it. It happens with phones and tablets all the time, but here we have a brand-new car that we're seeing on the road for the very first time, thanks to car blog Jalopnik. Of course, the new car looked great on the show floor in Detroit, but it looked even better under the hot Arizona sun.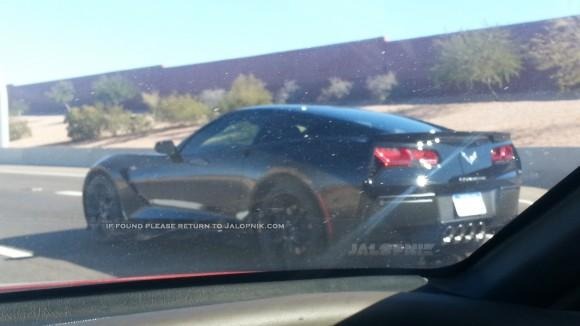 Seeing the new 2014 Corvette in open daylight allows you to inspect the car's curves and overall design in an environment that isn't biased. We have to say that the 2014 Corvette looks way better on the road than it does on a rotating platform in some convention center — the taillights offer a more aggressive look, and the exhaust pipes scream, "Yeah, I'm a 2014 Corvette. What of it?"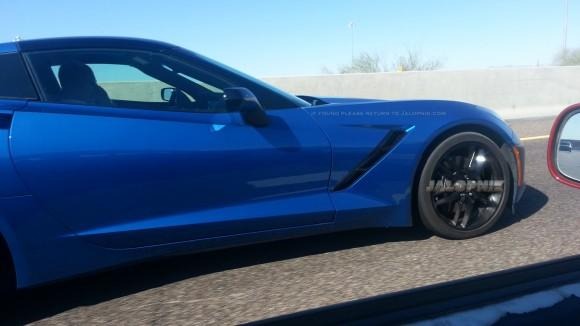 Of course, we'd love to see more of the interior, including that awesome all-digital instrument panel with the different modes, but we can't complain about seeing the new car out on the road, especially in different colors from what we've already seen. The 2014 Corvette is expected to show up at dealerships sometime during the third quarter of this year.
[via Jalopnik]