2013 MacBook Air 13 teardown unsurprisingly finds boosted battery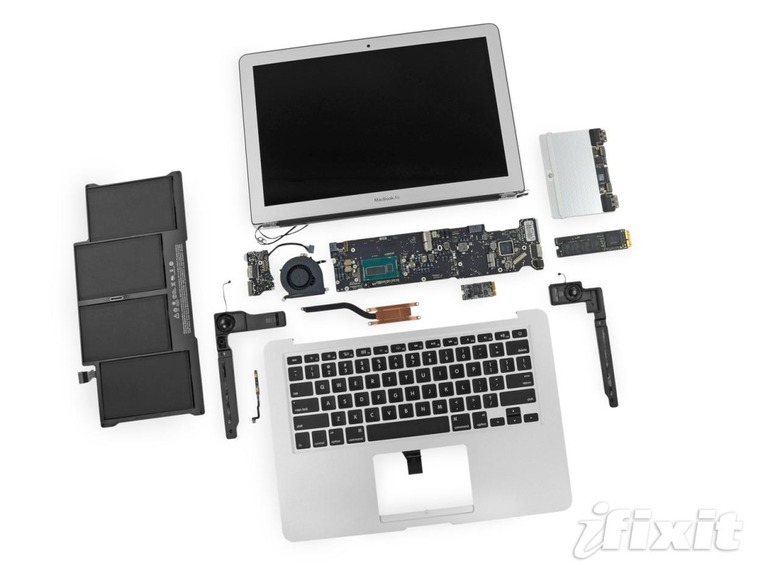 What would you expect to find in a new MacBook Air 13 promising more battery life? If you said "a bigger battery" then iFixit's teardown of the new ultraportable won't come as a surprise to you: sure enough, where the 2012 Air had a 6,700 mAh, 7.3V power pack, the 2013 version steps up to a 7,150 mAh, 7.6V battery.
Apple's claim is that the new MacBook Air 13 can run for up to 12 hours, if you're using if for browsing. That notches down a couple of hours if you're playing 720p HD video solidly, however, and of course since most will be putting their notebook through more mixed duties, real-world performance is going to vary considerably.
Still, the combination of the larger battery and a more power-efficient Haswell 4th-gen Core processor should make a noticeable difference. However, iFixit also spotted some other changes inside.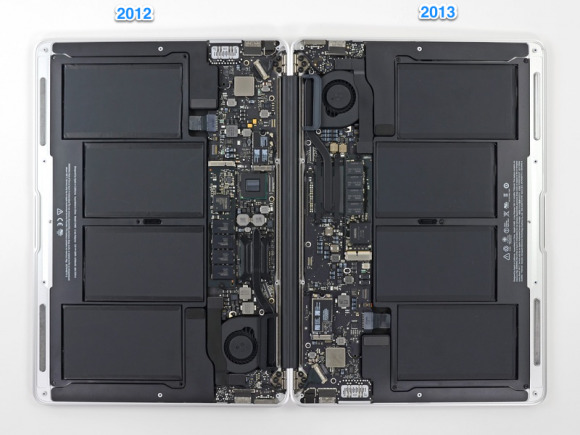 So, there's a smaller flash memory module than before, and the AirPort card has been changed. The latter now supports WiFi 802.11ac, which the new AirPort Extreme and Time Capsule have been tricked out to handle too.
There's also a new heat-sink clamp, and the platform controller hub is now integrated. The speaker cable connector has also been shifted around.
For users, it's undoubtedly the battery and processor which will make the biggest difference, but we'll have to put the 2013 MacBook Air 13 through its paces in the full SlashGear review to see quite how much of an improvement they bring.