200,000 LG V20 units sold in the US in just 10 days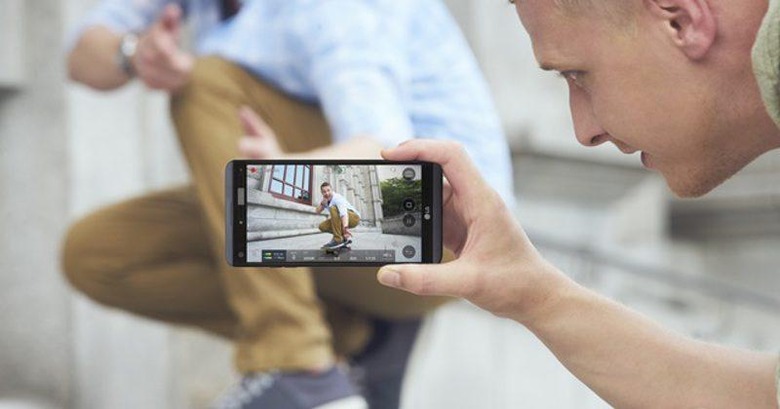 Perhaps LG's return to straightforward functionality is actually paying off. It might be too early to tell, but the company is already boasting of very positive LG V20 numbers within just 10 days of kicking off sales of the smartphone in the US. It claims that around 200,000 units have been sold within that time frame, averaging at 20,000 units per day. While perhaps not the highest on record, it's definitely twice rate its V10 predecessor enjoyed last year.
LG has already acknowledge that the modular LG G5 didn't really sell well. While it still won't admit that the very idea of a "half modular" smartphone wasn't hot at all, its focus on the V20's more traditional design, not to mention rumors of a non-modular G6, are quite telling.
Not that the V20 is just a "plain and simple" smartphone. LG pulled out all the stops when it came to giving the smartphone the hardware and software to capture video and audio in a quality never before thought possible on a smartphone. And with its 32-bit Quad DAC audio output, it sounded good too.
And to hammer down on the V20's multimedia prowess, LG enlisted the help of celebrities to promote the smartphone. Joseph Gordon-Levitt ones again becomes an ambassador for LG, showcasing the V20's camera capabilities in his studio's "Everyday, Spectacular" film. Singer Shawn Mendes, on the other hand, is helping give audio its time in the spotlight with the "Singing With LG" contest.
Last year, LG reported sales of the LG V10 only after 45 days, with a seemingly impressive 450,000 figure. That, however, translated to only 10,000 units per day on average. Numbers for the LG G5, on the other hand, haven't been encouraging, though it did sell 15,000 on day one.
SOURCE: LG