1TB PS4 Slim arrives in US this month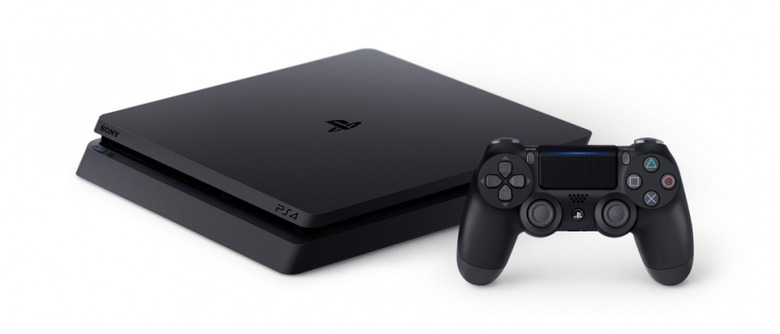 At $300, Sony's now-standard PS4 model, the PS4 Slim, is undoubtedly a solid buy, but there's been one slight problem since launch: it only comes with 500GB of storage. In a world where games can easily clock in around 50GB, that amount of storage doesn't last very long. Luckily, Sony has a solution to that problem with a new 1TB PS4 Slim launching later this month.
Sony doesn't say when, specifically, this new PS4 Slim will launch, but it does give us a price. The 1TB PS4 Slim will set you back $300, which is the exact same price as the 500GB model. It's unknown whether Sony will drop the price on the 500GB PS4 or if it will discontinue it altogether.
Considering that the PS4 Slim has only been available for about half a year, the decision to launch 1TB model at the same price point might make a few early Slim adopters a little upset. Of course, if you already own a 500GB model and need more storage, Sony has a solution for that too, as it recently patched all PS4 models to support external hard drives.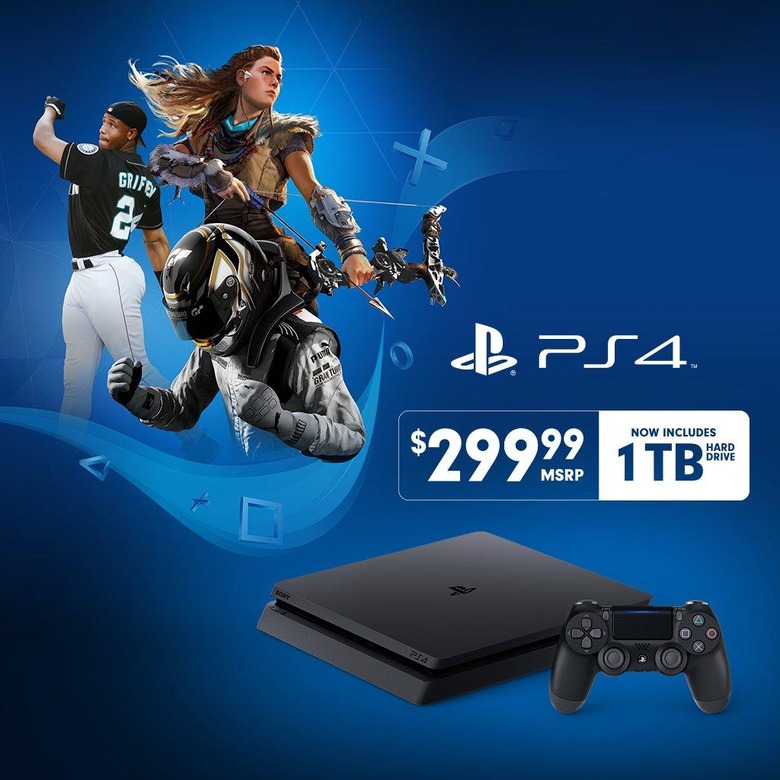 Attaching an external drive may not be as elegant a solution as having 1TB of internal storage, but it's something. The US is actually a little late to the 1TB party, as Europe has had 1TB Slims available for months now. Better late than never, we suppose.
So, if you've yet to buy a PS4 and you don't want the more powerful PS4 Pro, you may want to wait until later in the month and pick up this 1TB model. There's always a chance that we'll see the price of the 500GB model drop too, making that a good buy for people looking to buy a PS4 on a budget.
SOURCE: Sony