1Password creates "holy grail" of password security for iOS 8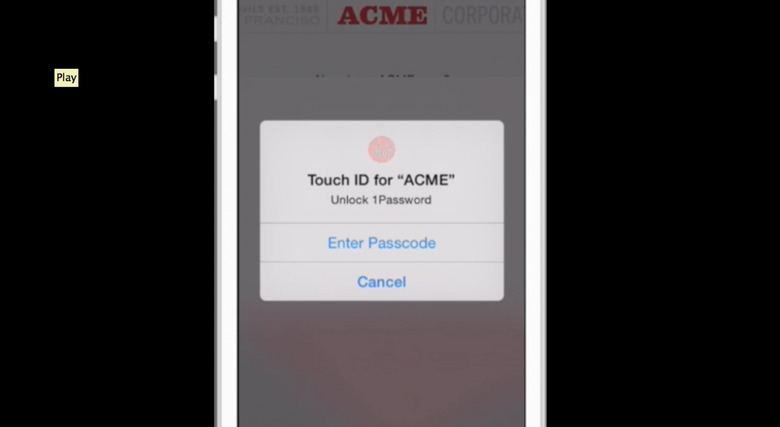 Password security is a hot-button topic, with perhaps none handling it better than 1Password. The password manager app does a great job of providing you with secure passwords, and they're taking it a step further. Though we previously showed you this in action, a new extension for iOS 8 could mean the ultimate in mobile security is on the horizon.
Agile Bits, the company behind the new extension, call it the "holy grail" of password management — and they may be right. Both third-party apps and websites can take advantage. Using the fingerprint scanner on your iPhone (and maybe even incoming iPads), you can open 1Password and plug in your credentials.
As you can see in the video below, it's a program that will need some support. It's a more secure method than social log-ins, though, and far safer than storing passwords in a plain text document.
Like many things iOS 8, this has some features we've seen in OS X. The desktop version of Safari has a 1Password extension that does what this new mobile version does, more or less. The benefit here is that there is no master password to get into your 1Password vault — a fingerprint is required, making it much harder to crack, and nearly impossible for the layperson.
Source: Agile Bits