1m PS3 Slim consoles sold; new 250GB version for Japan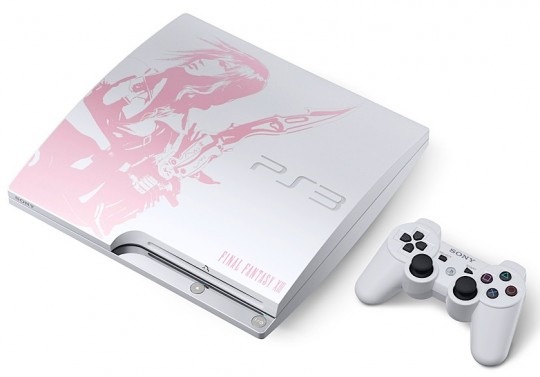 Sony's PS3 Slim may have only been on sale for three weeks – the compact console arrived on September 1st – but they've already shifted one million units worldwide.  The PS3 Slim simultaneously hit shelves in North America, Europe, Asia and Japan for $299, €299 or 29,980 yen respectively, complete with a 120GB hard-drive and Full HD 1080p support.  To celebrate – or perhaps just as a nice coincidence – Sony Japan have announced a 250GB PS3 Slim bundle, with a "ceramic white" console and Final Fantasy XIII Lightning Edition.
The bundle will arrive in Japan on December 17th, and include a matching ceramic white DUALSHOCK3 controller.  The console will also have graphics of the game character "Lightning" printed on top.
Sony expect the 250GB PS3 Slim bundle to be priced at 41,600 yen ($458) and there's no talk of either it arriving in the US or any other location, or of the 250GB console being available either separately or in other bundles.  Still, we can't see them retiring it any time soon, not after recent leaks tipped various bundles due in Europe too.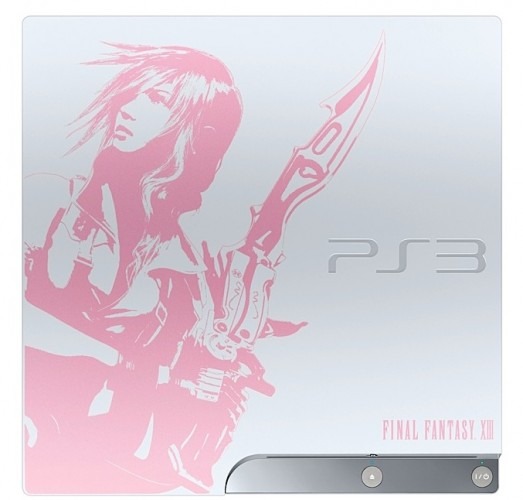 Press Release:
SONY COMPUTER ENTERTAINMENT JAPAN TO INTRODUCE

PLAYSTATION®3 BUNDLE PACK FEATURING FINAL FANTASY XIII

Ceramic White PS3 with 250GB Hard Disk Drive And FINAL FANTASY XIII Comes in One Box

Tokyo, September 24, 2009 – Sony Computer Entertainment Japan (SCEJ), a division of Sony Computer Entertainment Inc. responsible for business operation in Japan, today announced that a "PlayStation®3 FINAL FANTASY XIII LIGHTNING EDITION" bundle pack will be available on December 17, 2009. The bundle pack will include the PlayStation®3 (PS3®) computer entertainment system and the FINAL FANTASY XIII software title for PS3 and will be a limited time offer at a recommended retail price of 41,600 yen (including tax).

FINAL FANTASY XIII from SQUARE ENIX CO., LTD. is the newest edition of the FINAL FANTASY franchise which has sold over 85 million units*1 worldwide. Taking advantage of the powerful processor in the PS3 system, the game features stunning visual graphics, a newly evolved battle system, and delivers a whole new gaming experience to PS3 users.

The PS3 system, bundled with the FINAL FANTASY XIII software title, comes in a special new Ceramic White color with the game's heroine, "Lightning," printed on the surface of the system. This limited model will offer all of the features and functionalities of the latest PS3, with the additional 250GB storage hard disk drive*2, to accommodate more games, movies, anime, personal photos and music, as well as entertainment content and services downloadable from PlayStation®Store.

With the "PlayStation®3 FINAL FANTASY XIII LIGHTNING EDITION" bundle pack, SCEJ continues to expand the PS3 platform and creates new boundaries for computer entertainment for this holiday season.

*1 Number as of end March 2009.

*2 The current PS3 model comes with 120GB hard disk drive.