1m iPads sold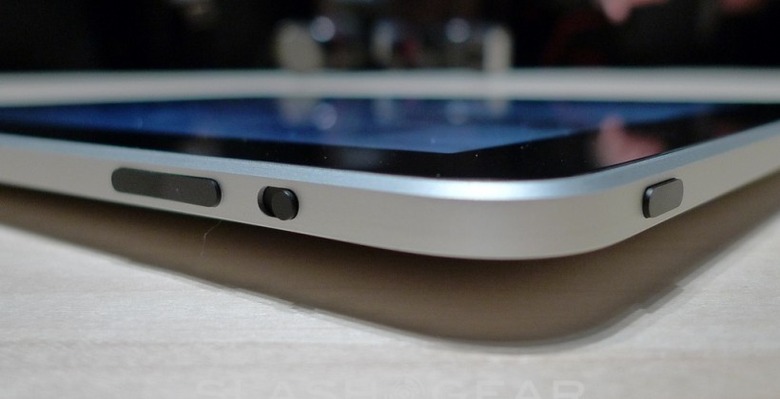 Apple has announced that, in less than a month, they've already sold one million iPads.  The news follows earlier predictions by software analysts that the company had passed that mark a week ago.  In addition to hardware sales, Apple has confirmed that over 12m App Store downloads have been recorded, together with over 1.5m iBooks.
Apple CEO Steve Jobs is quoted as pointing out that the iPad reached its 1m mark – on Friday, April 28th – in less than half the time it took the original iPhone to do the same, and he goes on to claim that "demand continues to exceed supply."  Piper Jaffray analyst Gene Munster told investors recently that, with the launch of the 3G iPad this weekend, most Apple stores he checked in with reported selling out not only of the 3G-enabled model by Sunday evening, but of the original WiFi model.
That sales success has seen Apple push back their European launch plans by a month, and the iPad isn't expected to reach customers outside the US until the end of May.  For more on the iPad, check out our sibling blog Everything iPad.
Press Release:
Apple Sells One Million iPads

CUPERTINO, Calif., May 3 /PRNewswire-FirstCall/ — Apple® today announced that it sold its one millionth iPad(TM) on Friday, just 28 days after its introduction on April 3. iPad users have already downloaded over 12 million apps from the App Store and over 1.5 million ebooks from the new iBookstore.

"One million iPads in 28 days–that's less than half of the 74 days it took to achieve this milestone with iPhone," said Steve Jobs, Apple's CEO. "Demand continues to exceed supply and we're working hard to get this magical product into the hands of even more customers."

iPad allows users to connect with their apps and content in a more intimate, intuitive and fun way than ever before. Users can browse the web, read and send email, enjoy and share photos, watch HD videos, listen to music, play games, read ebooks and much more, all using iPad's revolutionary Multi-Touch(TM) user interface. iPad is 0.5 inches thin and weighs just 1.5 pounds–thinner and lighter than any laptop or netbook–and delivers up to 10 hours of battery life.*

Developers have created over 5,000 exciting new apps for iPad that take advantage of its Multi-Touch user interface, large screen and high-quality graphics. iPad will run almost all of the more than 200,000 apps on the App Store, including apps already purchased for your iPhone® or iPod touch®.

*Battery life depends on device settings, usage and other factors. Actual results vary.