1m BlackBerry PlayBook tablets incoming in Q1 2011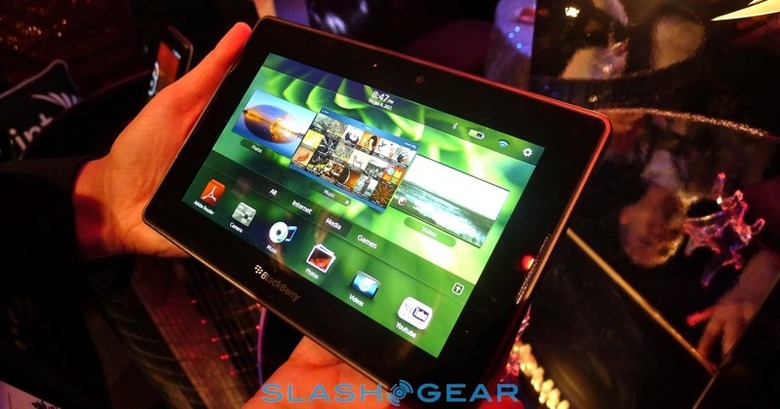 RIM is apparently expecting shipments of one million BlackBerry PlayBook tablets in Q1 2011, with the first models being WiFi-only and 3G. According to DigiTimes' industry sources, RIM looks to be positioning Motorola's Android-based XOOM tablet as its primary target; previous leaks suggested Motorola was expecting initial shipments of up to 800,000 XOOM units.
Meanwhile the 4G WiMAX PlayBook on Sprint will land, as promised, sometime in Q2 2011. It will take on Verizon's LTE version of the XOOM, released in the same quarter. For more on the PlayBook, check out our hands-on demo from CES.