14 And 16-Inch MacBook Pros Are The First To Get Apple's New M3 Chips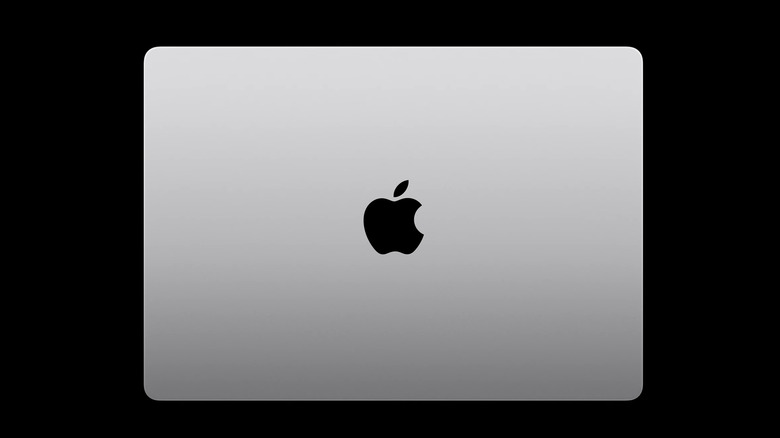 Apple
Today, at Apple's suitably Halloween-themed "Scary Fast" event, the company unveiled its newest M3 chips, and the first products to get the new horsepower under the hood are the latest iterations of the MacBook Pro. With the new chips onboard, there are several new flavors of MacBook Pro, including a new color, "Space Black." The lowest-end 14-inch model (if you can say that anything about a MacBook is low-end) is powered by an M3 chip that uses new thermal management systems that reportedly make it upwards of 60% faster than MacBook Pros with the older M1 chip. 
Additionally, 14-inch and 16-inch MacBook Pros will benefit from more powerful M3 Max and M3 Pro chips that can support up to eight terabytes of storage and 128GB of RAM. It also boasts up to 22 hours of battery life. Additionally, it has a six-speaker sound system with Apple's Spatial Audio. Add all that together, and you have a seriously beefy laptop.
A whole lotta' silicon-based horsepower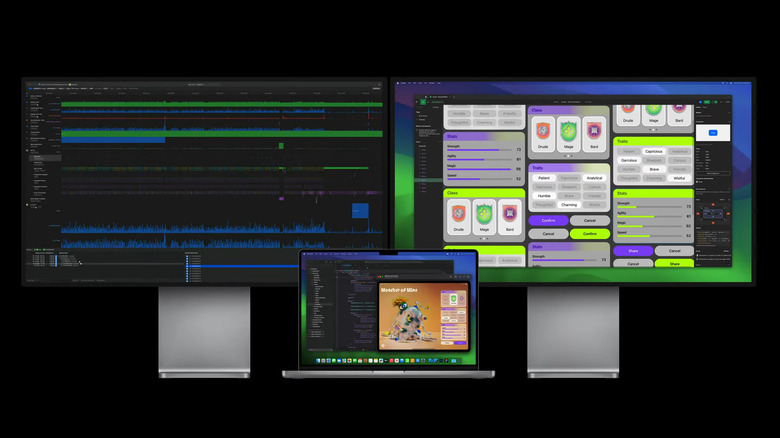 Apple
The chassis is 100% recycled aluminum for an environmentally friendly touch. It sports an XDR Liquid Retina Display to make all your PhotoShopping and video edits look as good as possible. For peripherals, it supports up to four high-resolution external displays and features HDMI as well as Thunderbolt 4 and an SDXC slot. 
All the new power in the aluminum chassis adds up to a maximum 16-core CPU and a maximum 40-core GPU with M3 Max. Apple says that this new line of MacBook Pro is upwards of 11 times faster than the previous Intel-based MacBook Pros. Strangely, with all the new updates and M2-powered Macs coming out fairly recently, you'd expect a price hike, but the new MacBook Pro starts at $1,599 for the 14-inch model and $2,499 for the 16-inch model. M3 and M3 Pro-powered models are available to order now and will be available next week. M3 Max models will hit the shelves in November.