Microsoft Surface Laptop Studio 2: First Impressions From An Original Studio User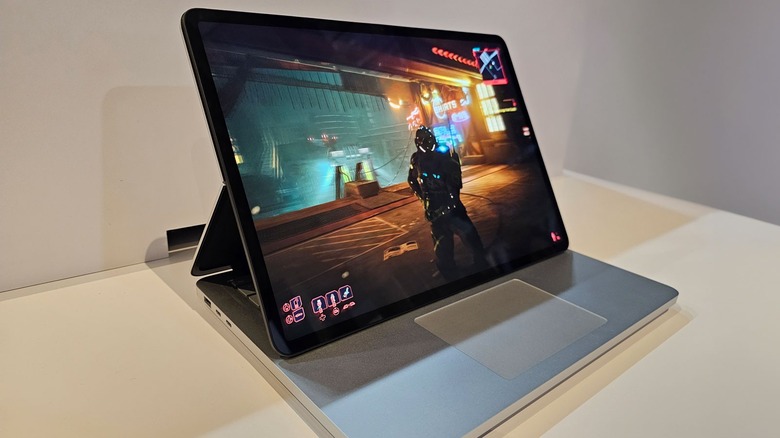 Melissa Perenson/SlashGear
We may receive a commission on purchases made from links.
The Microsoft Surface Laptop Studio 2 looks a whole lot like its predecessor. That's fine — even if it were largely a copy of the first Laptop Studio, Microsoft would still have an innovative, powerful, unique piece of hardware on its hands. But what the first version lacked, this new iteration needs — more power and better battery optimization, especially for the price.
The Surface Laptop Studio 2 is, once again, the "most powerful Surface ever built," just like the first version was when it was first released. This new version works with 13th Gen Intel Core i7 processors and graphics card options that should allow the device to outperform most any other laptop on the market today. But this device isn't meant to be a basic laptop — we need the most unique elements to be just as good or better than we found them in our original Microsoft Surface Laptop Studio Review.
Software and Power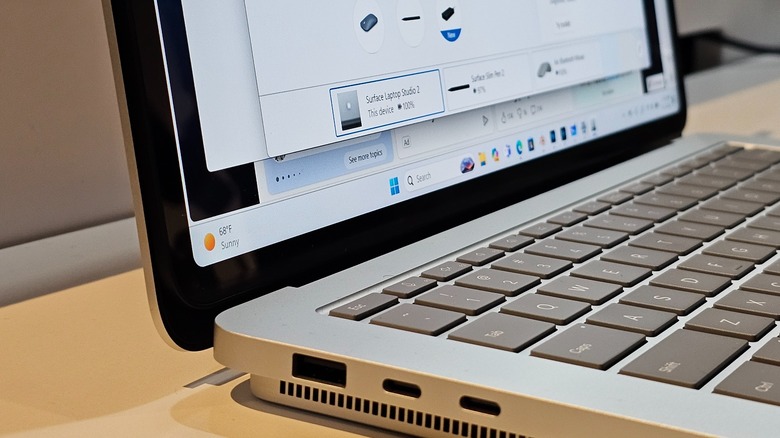 Melissa Perenson/SlashGear
There are some interesting new software elements in this new device — that's a given. Microsoft suggested today that this is effectively the best way to use their new Copilot system in Windows 11 with the latest Windows update — the same goes for their other AI tools.
Above you'll see a short video from Microsoft about Copilot in Windows 11 and more about their new AI tools. This should all be ready to roll when the Surface Laptop Studio 2 on launch day.
Microsoft claims that this laptop will roll with 2x CPU performance and 2x GPU performance compared to its predecessor. That's a hefty claim, to be sure. Based on what we've seen so far, they might very well hit those claims on the nose. This machine processes video and opens heavyweight software with the greatest of ease — and we'll certainly be putting the lot to the test once we get this laptop on our review bench.
New ports ahoy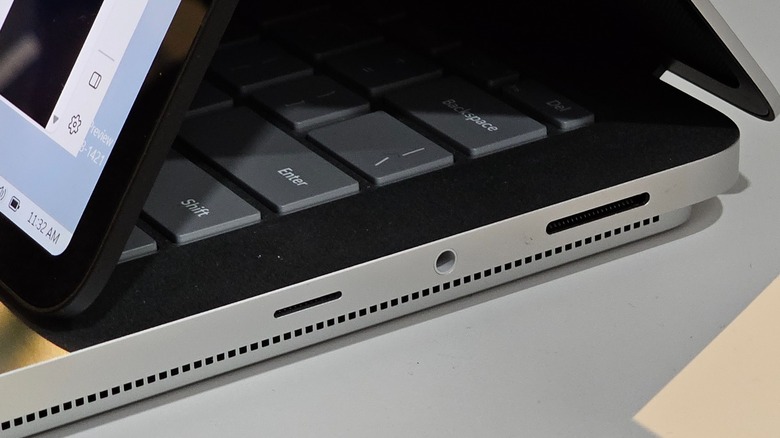 Melissa Perenson/SlashGear
On the right side of the original Surface Laptop Studio, you'll find the device's power port and a single 3.5mm headphone jack. The new Surface Laptop Studio 2 adds a microSD card reader for expanded storage and data transfer.
On the left side of the first Surface Laptop Studio are two USB-C ports. The new Surface Laptop Studio 2 adds a full-sized USB port — which was certainly sorely needed. With the original it seemed, at first, like this powerful machine wouldn't need access to any ports beyond USB-C — everything uses USB-C now, right?
Over the course of the past year, though, in-the-field use of the Surface Laptop Studio has proven that the rest of the world hasn't quite moved beyond that bigger port — not fast enough, anyway. A laptop such as this should be the last place such a port is removed from the equation.
Release Date, Price, and Options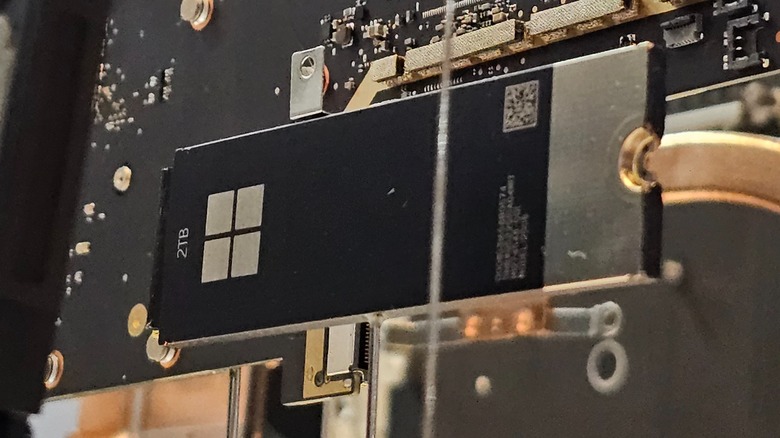 Melissa Perenson/SlashGear
The Microsoft Surface Laptop Studio 2 will be released on October 2, 2023, at 11:00 PM. This machine will cost approximately $1,999.99 with its base configuration. You'll be able to select a variety of graphics processor options — NVIDIA GeForce RTX 4050 and 4060, RTX 2000 Ada Generation, and Intel Iris Xe are in the mix. Below you'll see a sort of teardown of this laptop and its stylus — the final product isn't quite so transparent.
This device will come with memory options that include 16GB, 32GB, and 64GB (all LPDDR5x RAM), and you'll have a removable solid-state drive this time around — that's different from the first Laptop Studio which only had 16 or 32GB LPDDR4x RAM and no removable SSD. Surface Laptop Studio 2 has removable SSD options of 512GB, 1TB, and 2TB storage. That option alone takes this machine through a whole new door.
The release of this new Laptop Studio also bumps the price of the first Laptop Studio down to a more accessible place for a broader range of users. If you hit up the Microsoft Store online right now you might very well find an original Laptop Studio for less than $1500 — well worth the effort. The same goes for Amazon – but the discounts aren't quite so deep.