14-inch Samsung Series 5 Ultrabook pre-order slips out via online retailer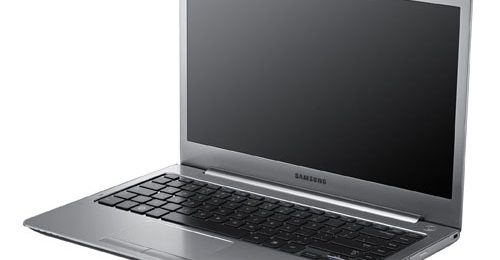 When it rains, it pours. Just a little while after taking pre-orders for its 13-inch Series 5 Ultrabook, a listing for the 14-inch version of the laptop sprang up on online retailer J&R. The page has disappeared, but you can see a cached version here, courtesy of Google. The pre-order price was $949, just a bit more than its smaller brethren, and a quick search shows empty pages at other retailers as well.
For your coin, Samsung offers a Core i5-2467M processor rated at 1.6 Ghz, paired to 4 gigabytes of DDR memory and a 500GB traditional hard drive. Testing the limits of what defines an "Ultrabook" (aside from the laptop series, of course) the NP530U4B-A01US features a DVD-RW drive and a slightly chunky 4-pound carry weight. With just a 4-cell battery it might have some trouble getting extended untethered use, but with integrated graphics users probably wouldn't be stressing it anyway. In the configuration offered only a 1366x768 LED backlit screen is present, plus a single HDMI-out and two USB 2.0 ports. WiFi and Bluetooth 3 round out its communication capabilities.
If the press shots of the 14-inch Series 5 model are anything to go by, Samsung seems to be taking the Ultrabook definition a little far. The extra screen size and DVD drive make it about three quarters of a pound heavier than the 13 inch model, and since no dimensions listed, we're assuming that they're nothing outstanding. That would put the Series 5 14-inch into the "thin and light" category in my book – not bulky by any means, but not an Ultrabook, either. Then again, it's starting at a significantly smaller price than the Series 9, so budget-minded laptop buyers who want a little more screen real estate aren't likely to complain. We're likely to see some photos and a legitimate pre-order soon enough, or at CES next week if nowhere else.
[Thanks Deron!]