Paul Newman's First Car Was Older Than You Think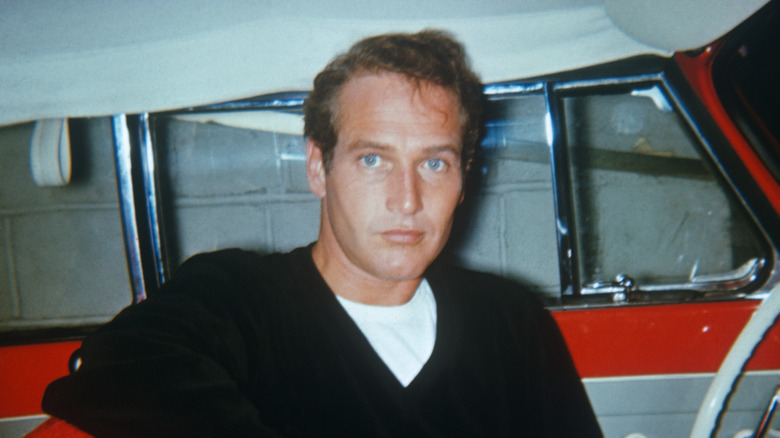 Art Zelin/Getty Images
Although Paul Newman is known to most for his long career as an actor during which he earned 12 Oscar nominations and won three of the coveted gold statuettes, he also had a successful run as a race car driver, winning four SCCA championships and contributing to the championship team effort at the 1995 24 Hours of Daytona.
Newman also partnered with Bill Freeman and Carl Haas to form championship racing teams; the Newman/Haas Indycar teams won eight championships before Haas left the team in 2011 because of complications from Alzheimer's disease. Cars also featured heavily in some of Newman's films, including the 1969 racing flick "Winning," in which Newman played Frank Capua, an Indycar driver who sacrifices his personal relationships in pursuit of an Indianapolis 500 victory. It's not just racing vehicles that are connected with the legendary actor, however. Classic and antique cars dating back as far as the 1920s are featured in Newman's films "Cool Hand Luke," "The Sting," and "Hud."
Newman's first car was actually one of the first vehicles ever produced: a Ford Model A. His was a 1929 model; that car was replaced by a 1937 Packard, which he bought for $150 in the late 1940s. He then took a liking to the Volkswagen Beetle, which began to find its way to US markets after World War II.
Newman bought his first Beetle in 1953, and that purchase appears to have cleared his path into auto racing, albeit somewhat indirectly. In the early 1960s, Newman had the bug's Porsche engine bored to 1800cc and upgraded the suspension and brakes. He later described it in a Motor Trend interview as "a neat little bomb."
Newman won an Oscar and an SCCA championship in 1986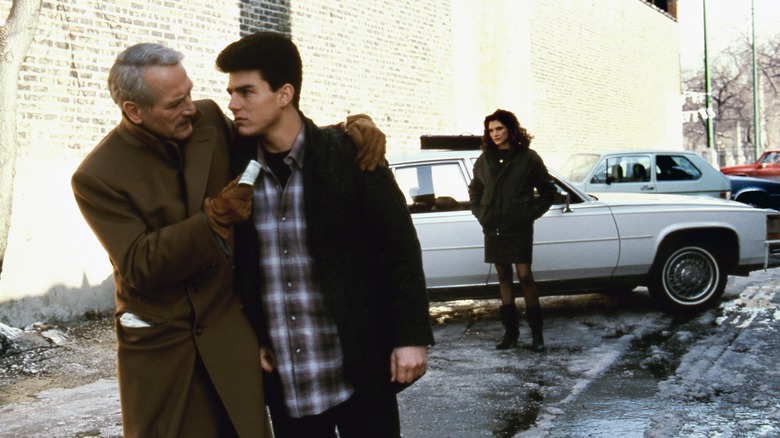 Michael Ochs Archives/Getty Images
Newman's next Beetle was a red 1963 convertible that he had mechanic Jerry Eisert swap a 300-hp Ford 351cc V8 and 5-speed transmission into, turning the Beetle into a beast. His first experience driving a bona fide race car came during the filming of "Winning," and he was immediately hooked on the sport.
Newman earned his SCCA license three years later in 1972, and he immediately began driving competitively for Bob Sharp Racing.
He earned his first race win the following year and scored podium finishes in five of the six races he entered in 1973. Newman's first SCCA championship came in 1979, and his last was in 1986, the same year he won the Oscar for Best Actor for his performance in "The Color of Money."
While the oldest car to appear in that film is a 1976 Pontiac Catalina, Newman no doubt had lingering memories of his vintage Volkswagen Beetles, 1937 Packard, and 1929 Model A somewhere in the back of his head, even while he and Tom Cruise tooled around in a series of lumbering 1970s gas-guzzlers.