Moviepass Is Coming Back, And This Time It Might Not Be A Total Disaster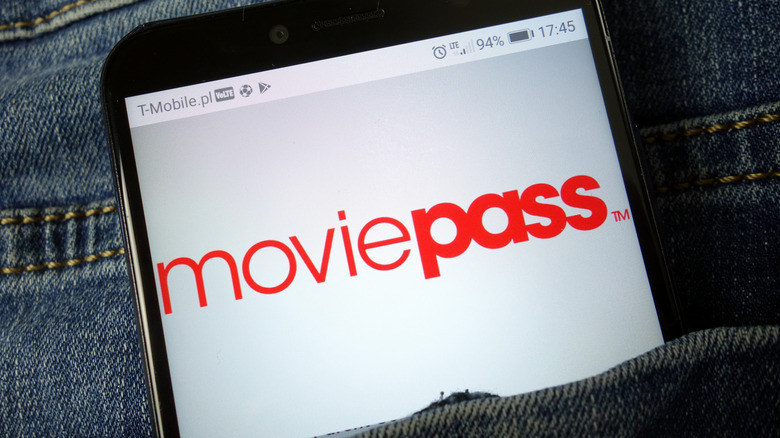 Piotr Swat/Shutterstock
With the Memorial Day holiday weekend upon us, perhaps you're not in the mood for hitting the beach or a BBQ? If staying indoors in an air-conditioned movie theater sounds better during the dog days of summer, the reincarnated MoviePass has got you covered. Previously only accesible to customers on a waitlist, the company announced today that the subscription service is now available to film lovers nationwide.
Utilizing a new points-based system, MoviePass subscribers can view one-to-three movies per month with the company's least expensive plan, priced at $10/month. The number of points required to view a film varies based on factors such as time of day, and day of the week. Attending on weekend evenings and opening weekends require the most points, for example.
Three additional tiers of plans are available, including the Pro level, which permits viewing 30 movies per month (approximately one per day) for $40/month. For residents of Southern California and New York City, there's a separate set of subscription rates that are 50-100% higher in these locales.
According to the company, there are more than 4,000 movie theaters participating — pretty much any venue that accepts debit cards. If you fail to use all of your credits in a given month, MoviePass says that the credits can be rolled over into the next month, with a maximum of two months worth of unused credits stockpiled in each account.
The original MoviePass flamed out spectacularly
The original incarnation of MoviePass ran into financial headwinds back in 2017, when management (headed by a new majority shareholder) demanded reducing the monthly fees below sustainable levels. In a situation that was too good to be true, users could attend a movie every single day if desired for less than $10 per month, virtually insuring that the company would lose money. 
Not surprisingly, MoviePass version 1.0 shut down in September 2019. MoviePass co-founder Stacy Spikes — who was dismissed in 2018 for pointing out the flawed business model — relaunched the company in 2022 after buying the assets out of bankruptcy.  
"By opening up MoviePass to film lovers nationwide, we are expanding our support of the movie theater industry by helping drive traffic to all theaters during the critical summer season." said CEO Stacy Spikes in a press release. "Our newly designed service offers our members greater choice and flexibility for how they use their monthly credits, while continuing to encourage them to watch movies in theaters."