Netflix Starts Cracking Down On Password Sharing In The US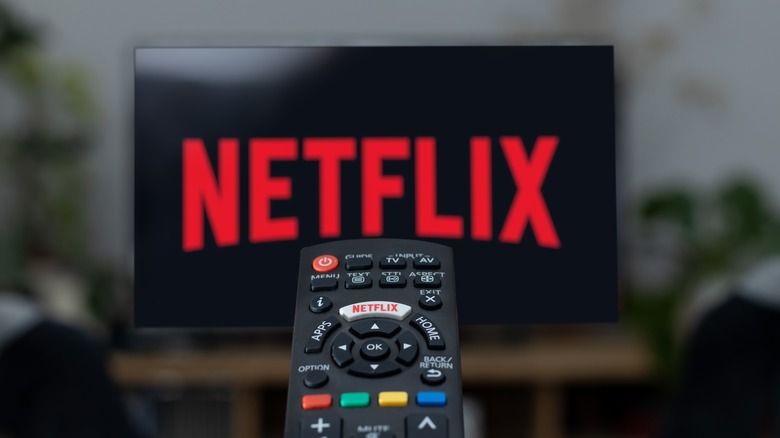 MAXSHOT.PL/Shutterstock
In an email going out to members starting today, Netflix informed its U.S.-based customers in no uncertain terms that their days of password sharing are over. The company posted a copy of the email to its blog, which begins, "Your Netflix account is for you and the people you live with — your household."
This crackdown is hardly a surprise since Netflix was supposed to start getting tough earlier this year amidst slowing growth, but during an earnings call last month, a delay until the second quarter of 2023 was announced. The email sent to U.S. customers — the company's largest market —  is on the heels of similar messages asking Netflix users in New Zealand, Canada, Portugal, and Spain to establish a primary location for their accounts, with the ability to establish sub-accounts for users outside the household.
The notification to U.S. households isn't quite that specific, but it does outline the option of either transferring the Netflix profile of someone outside the household to begin their own standalone membership or otherwise paying an additional $7.99 per month for that profile. According to Netflix, the option to add an extra member only exists on Standard and Premium plans. Standard accounts can add one extra member while Premium accounts can add up to two.
The consequences of not complying aren't clear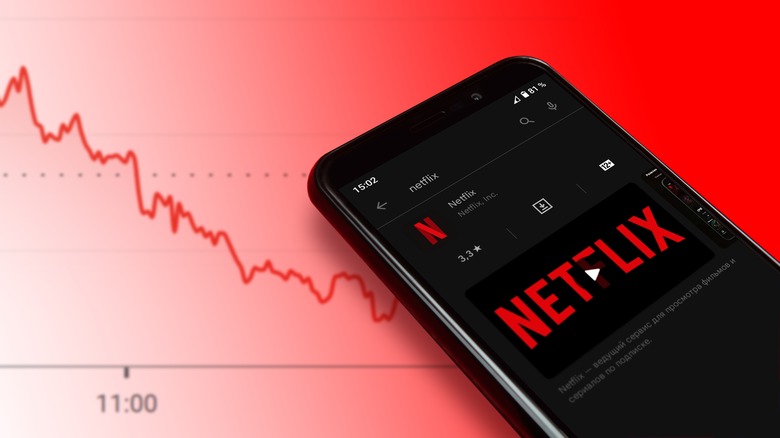 Hamara/Shutterstock
Earlier this year, Netflix said that more than 100 million households share accounts worldwide, which equates to about 43% of its entire user base. Besides an obvious negative effect on revenue, the brand said that password sharing is affecting its ability to invest in creating new shows and movies. In an apparent attempt to ease its customers into amnesty, the $7.99 per month fee for additional out-of-household profiles represents a $2 per month discount versus a standalone version of the company's standard plan.
During a January 2023 conference call, Netflix CEO Greg Peters said, "It's worth noting that this will not be a universally popular move, so there will be current members that are unhappy with this move. We'll see a bit of a cancel reaction to that ... We think of this as similar to what we see when we raise prices."
The streaming service hasn't yet outlined what actions it will take toward members that continue to violate the password-sharing policy. Last month, Netflix announced the demise of its mail-order DVD service on which the company was founded.