Tucker Carlson Will Relaunch His Show On Twitter After Fox Firing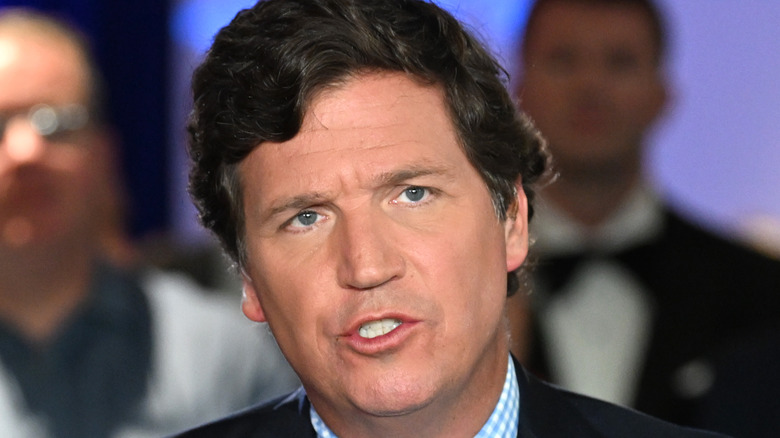 Jason Koerner/Getty Images
Tucker Carlson, former Fox News host who was unceremoniously fired by the network late in April, is bringing back his show. But instead of a media house or cable TV outlet, Carlson is bringing his popular show to Twitter. The nightly political talk show called "Tucker Carlson Tonight" aired from 2016 to 2023 on Fox News, but "a new version" of the show will soon find a home on Twitter. Carlson also has a few other things planned for his next venture, but won't dish out the details just yet
We're back. pic.twitter.com/sG5t9gr60O

— Tucker Carlson (@TuckerCarlson) May 9, 2023
"There aren't many platforms left that allow free speech," Carlson claims, adding that the only one that remains in the whole world is Twitter. Describing the Elon Musk-owned social media platform as the one that has served as the hotbed for developing and incubating national conversation, the former Fox News host claims that it's not a partisan site and that every person is allowed to express their opinions on the platform.
Carlson goes on to claim that despite Twitter's role in shaping the national debate, most of the news analysis that appears on the platform comes from news organizations that are supposedly akin to propaganda outlets. Lambasting the whole chain of so-called gatekeepers accused of helping create a bad system, Carlson says, "We're sick of it."
A controversial win for Twitter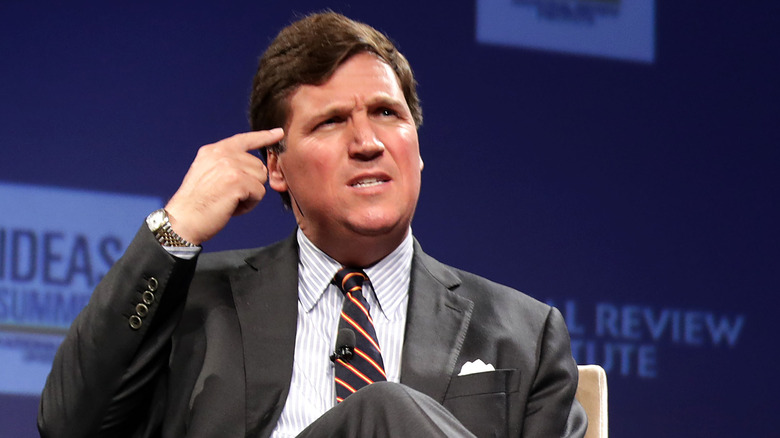 Chip Somodevilla/Getty Images
Just about two weeks ago, Carlson was dropped by Fox News in a surprise move soon after the studio settled the defamation lawsuit with Dominion Voting Systems and ended up paying $787.5 million as a settlement fee. Carlson spent nearly 14 years at the company and became its star host, but his exit was unexpected, especially because Fox News didn't give any specific reason behind his departure.
However, reports suggest that Carlson's radical rhetoric was one of the reasons that prompted Fox News to part ways with him. Carlson seemingly took a jab at that and said in his Twitter video that "free speech is the main right that you have," but didn't namedrop his former employer. However, viewership in the time slot previously reserved for Carlson's show has fallen dramatically for Fox News following his departure.
As far as Twitter goes, it's a big catch toward Musk's ambitions of turning Twitter into a content powerhouse. Earlier this month, NBC Universal inked a fresh deal with Twitter over Olympics coverage. And now, with Carlson bringing his show to Twitter, the platform has scored another engagement lottery. However, it remains to be seen whether Carlson will enjoy any extra freedom in terms of the discourse that he peddles from his upcoming show, or if he gets the social media policing treatment that demands all users stay within the limits of its content guidelines.