Can You Be Logged Into Snapchat On Two Devices?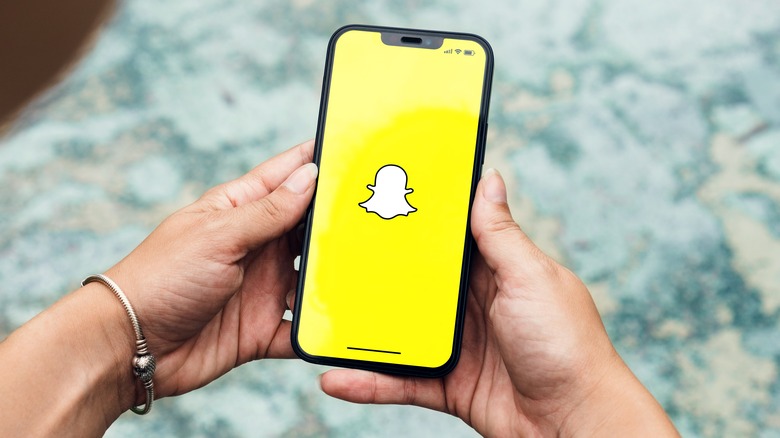 Diego Thomazini/Shutterstock
It's a simple question – can users log a single Snapchat account onto everyone's second-favorite short video sharing app (sorry Snap; TikTok's eating your lunch) in two places at the same time?
Short answer? No.
Snapchat Support on Twitter has provided a simple answer to what might have been a complicated question.
The Snapchat app does not currently allow multiple users to log into one shared account.
Similarly, the Snapchat app cannot run on multiple devices at once, so each time you log in to a device, it will log you out of the other device.

— Snapchat Support (@snapchatsupport) March 7, 2018
That Tweet is 5 years old, but it's the most recent widely available official statement from Snapchat on the subject. Since then, tech reporters and dedicated users alike have repeatedly attempted to log a single Snapchat account into multiple devices at once. No one has succeeded. By all appearances, Snapchat's policy is still to limit a single account to be logged in on one device at a time. There don't appear to be any third-party fixes in wide usage either.
Here follows a clear snapshot of what users can expect from Snapchat, along with some tips on how to get the most from the app.
The stylish solitude of Snap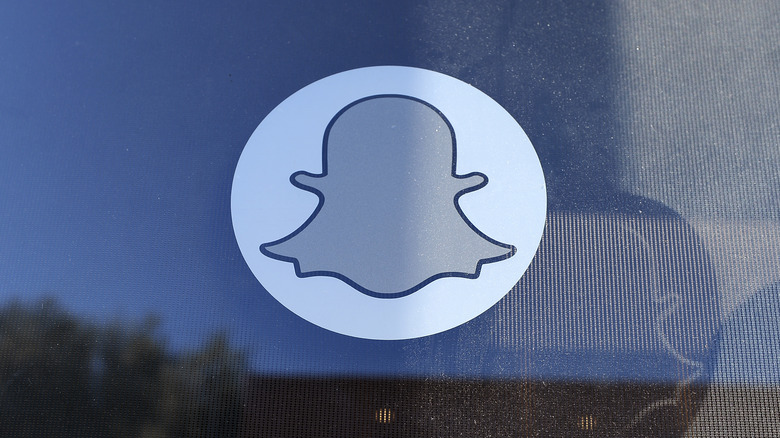 Kevork Djansezian/Getty Images
Snapchat is by nature a restricted tool. That's Snapchat's core offer, whether it's the temporary video service at its center, the filters, and sundry functions added since its release. Snapchat features — scanning products and linking to their Amazon profiles, for example, or identifying food for recipes — are deliberately limited, built to do one job well. Even Snapchat's emojis have specific, limited meanings.
That being the case, users wanting flexibility might consider looking elsewhere. Users who favor Snapchat primarily for video chat might move the conversation to Zoom or Google Meet, the latter offering particular convenience to anyone who already uses Gmail. For full-featured photo mode, Instagram plays nice with Android and Apple users alike and offers stories similar to Snapchat.
That said, Snapchat's limitations come from a good place. The app prioritizes security. Extra logins give hackers a chance to do dirty digital deeds. It's the same reason Snapchat doesn't autosave voice and video chats. Nothing stashed means nothing to steal.
To that end, serious Snapchatters should know the security limitations of their favorite app. Whether on Snapchat or elsewhere, always share data responsibly.