Insta360 Flow Smartphone Gimbal Serves Up AI Stabilization And Tracking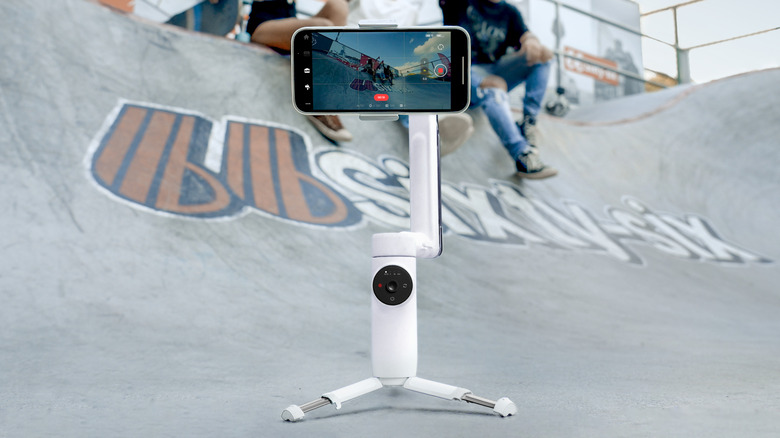 Insta360
Chinese technology company Insta360 is primarily known for its excellent 360-degree cameras. In recent years, the company has also dabbled with action cameras, multi-platform editing software, and webcams. Recent products from the company include the Insta360 One RS 1-inch 360, the One X3 waterproof action camera, and professional VR cameras like the Insta 360 Titan and Pro2 models. Despite tasting success in these segments, it seems the company is yearning for more. To that effect, it has just announced the Insta360 Flow, the company's maiden attempt at making a smartphone gimbal.
Insta360 touts the Flow as a compact, portable smartphone gimbal that has a plethora of features ranging from advanced AI-tracking and three-axis stabilization to zoom tracking and tracking recovery. The product also doubles up as a selfie stick, can be set up as a tripod, and can even be used as a power bank. Another interesting addition is the presence of a cold shoe mount that enables the mounting of an external microphone with ease.
AI-powered features take center stage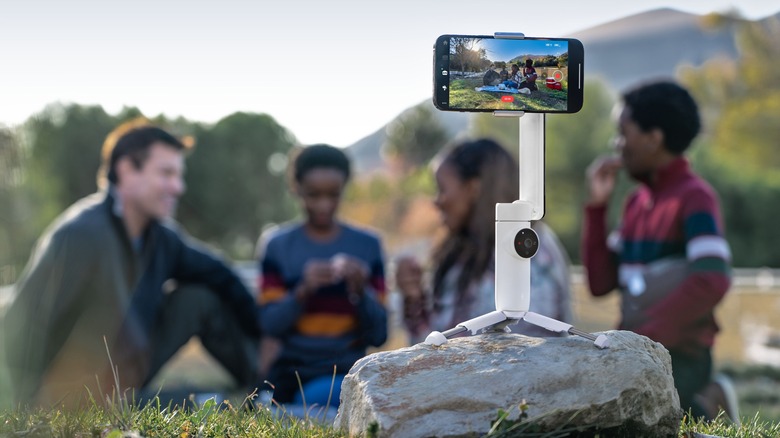 Insta360
A major pain point associated with smartphone gimbals is the tedious process usually associated with balancing and setting them up. Insta360 has attempted to fix this issue using a magnetic phone clamp, simplifying the entire process. The product also features the one-step rapid deploy technology, which lets users set up and shoot immediately. At just 12.6 ounces, the Flow is lightweight enough for one-handed use. It can also hold smartphones that weigh up to 10.5 ounces.
The Flow's AI tracking feature is based on Insta360's proprietary DeepTrack 3.0 algorithm, enabling features like person reidentification, zoom tracking, slow motion tracking, and tracking recovery. The reidentification feature lets the gimbal identify and re-track a person who was temporarily blocked from view. The Flow also gets several preset filming options, including an auto mode, hoop mode (for basketball fans), panorama, time shift, motion time-lapse, and dolly zoom modes. The built-in 2900 mAh battery ensures a 12-hour battery life for the Insta360. The product is compatible with a wide variety of Android and iOS devices and uses a USB-C port for charging and connectivity.
The Insta360 goes on sale starting today, March 29, 2023, for $159.99 and will be available in the U.S. via Amazon. The product is offered in two color options: Summit White and Stone Gray. Accessories that are part of the retail box include a phone clamp, grip cover, charging cable, and a protective pouch.