Insta360 ONE RS Adds Stabilization To The Modular Action-Cam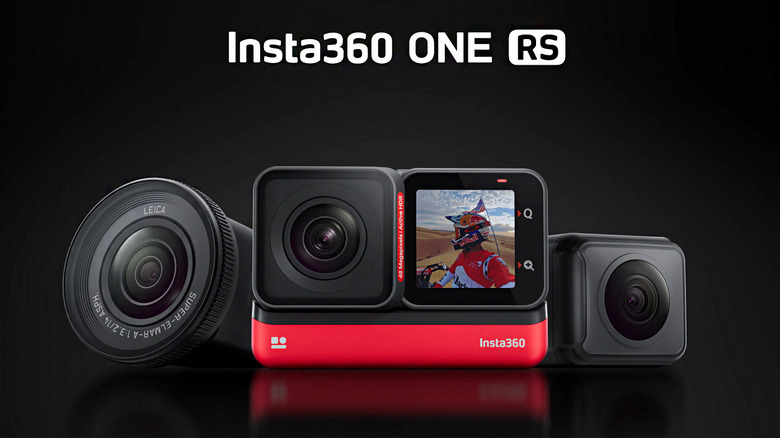 We may receive a commission on purchases made from links.
Insta360 has just announced the release of a new camera with an interchangeable lens, the Insta360 One RS. The camera arrives in an adventure-packed trailer, fully showing off its capabilities as an action camera with access to 360-degree footage, 4K video, and now, a whole new level of versatility. Insta360 One RS is a direct successor to the modular One R camera that Insta360 released in 2021. The new model brings with it a host of improvements, adding some quality-of-life changes to make it a better pick for content creators and adventure lovers alike.
The new Insta360 One RS is a modular camera that lets you swap parts out and in as required, building the camera you currently want — on the go. The same was true for its predecessor, but this model brings upgrades that make it better for creating the type of content this camera was built for: action-filled, outdoors, and with constant movement, whether that's snowboarding through to diving. The camera is waterproof up to 16 feet, so you can take it pretty much anywhere you go.
Insta360 One RS is fully cross-compatible with the One R, meaning that the new parts, namely the lens and the so-called "core" can be bought separately and used as attachments to the previous camera. However, for users who don't currently own One R, the new One RS can be bought as a full standalone with all its parts intact.
Hardware upgrades alongside a brand-new lens
The use of various moving parts is what makes the Insta360 One RS stand out from similar cameras, such as the very well-established GoPro. It utilizes a three-part design, with the separate processor and battery connecting to interchangeable lenses. You can transform the camera into a 360 cam at any given time, or you can move the lenses around to accommodate what you're currently recording.
One of the new additions in this iteration of the Insta360 is the high-performance 4K boost lens that comes with a ½" 48-megapixel image sensor. Made for wide-angle photos and videos, it can shoot 60fps footage at 4K and 48MP stills. It also brings Active HDR, a companion for fast-paced shots, such as various sports. Insta360 claims that, due to this new technology, the camera will be free from issues such as ghosting when you're recording on the move. Without a tripod, the footage should still be stabilized, too. The lens also provides 6K Widescreen mode for those beautiful vistas that we all want to indulge in when out in nature.
The "core" of the camera, which simply stands for the processor, has received a few upgrades, making using the cam more pleasant than it was before. There's an extra microphone to improve sound quality, 50% faster Wi-Fi for quicker transfers, and changes to the menu that make switching between various shooting modes a lot easier. There's also a new Instant Zoom option that lets you zoom up to 2.7 times while recording videos.
The camera is available right now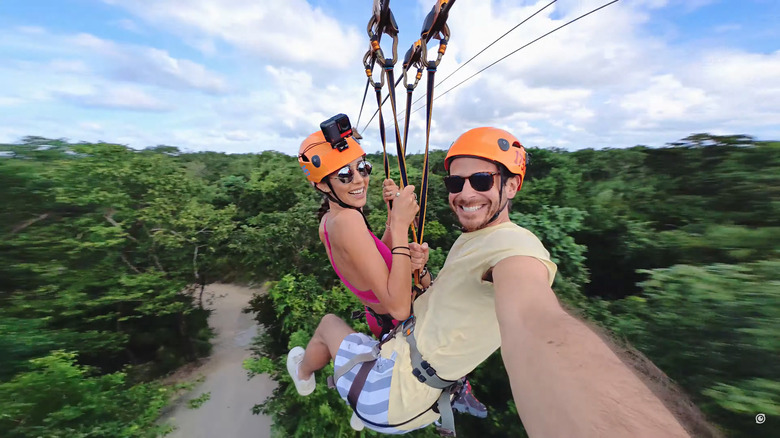 Another important upgrade lies in the improved FlowState stabilization. Insta360 demonstrates this in the video in a side-by-side comparison, and it's true that there is a difference in stabilization. While this setting won't make much of a difference if you're mostly recording in your local neighborhood, heading out on a dirtbike with the Insta360 just got a little bit easier.
Whenever you'd rather use the 360-degree camera, simply swap out the lens to include that part instead. According to Insta360, the device captures "everything in 5.7K 360-degrees," and later allows you to choose your favorite angle (or several) before you export the footage as a flat video. Using a selfie stick should have no impact on the quality of your recording, as the Insta360 One RS comes with an "invisible" selfie stick that is not included in your final footage.
The Insta360 One RS is available right now from the company's website as well as Amazon in the United States. The full package, complete with the 4K boost lens and the 360 lens, costs $549.99. However, if you're only looking for one of the upgrades, you can buy the 4K edition for $299.99 or the 1-inch edition for $549.99.