If you don't hear much about 360-degree and VR videos lately, it's not because they have suddenly gone out of fashion. The market is, instead, becoming more stable rather than revolutionary, more serious rather than sensational. It is at a stage when tools and processes are starting to mature to become something both creators and consumers can reliably depend on. It is, therefore, a perfect time for Insta360 to bring out its big guns, the new and more powerful Insta360 Pro 2 that promises to make creators' lives and workflow easier and to help viewers get less nauseous when watching 360-degree content.
Yes, 8K is still a major feature point for the Insta360 Pro 2. The camera's six eyes work together to deliver breathtaking and captivating 360-degree photos or videos to make viewers feel like they're really there. Four mics do the same for audio and if that weren't enough, USB and 3.5 mm ports at the bottom of the spherical camera let you plug in more peripherals to for the perfect audio recording setup.
Getting to that output, however, is just as important as the output itself. Putting the camera at the center of the action doesn't, however, mean you yourself should be at the center as well. For both safety and production considerations, it might be necessary for the creator to step back. That's where Insta360's Farsight technology and one of the Insta360 Pro 2's antennas come in. The wireless monitoring system not only lets you control the camera from a distance of 300 meters, the 5.18 GHz data rate even lets you watch a high-def, low-latency stream on your phone.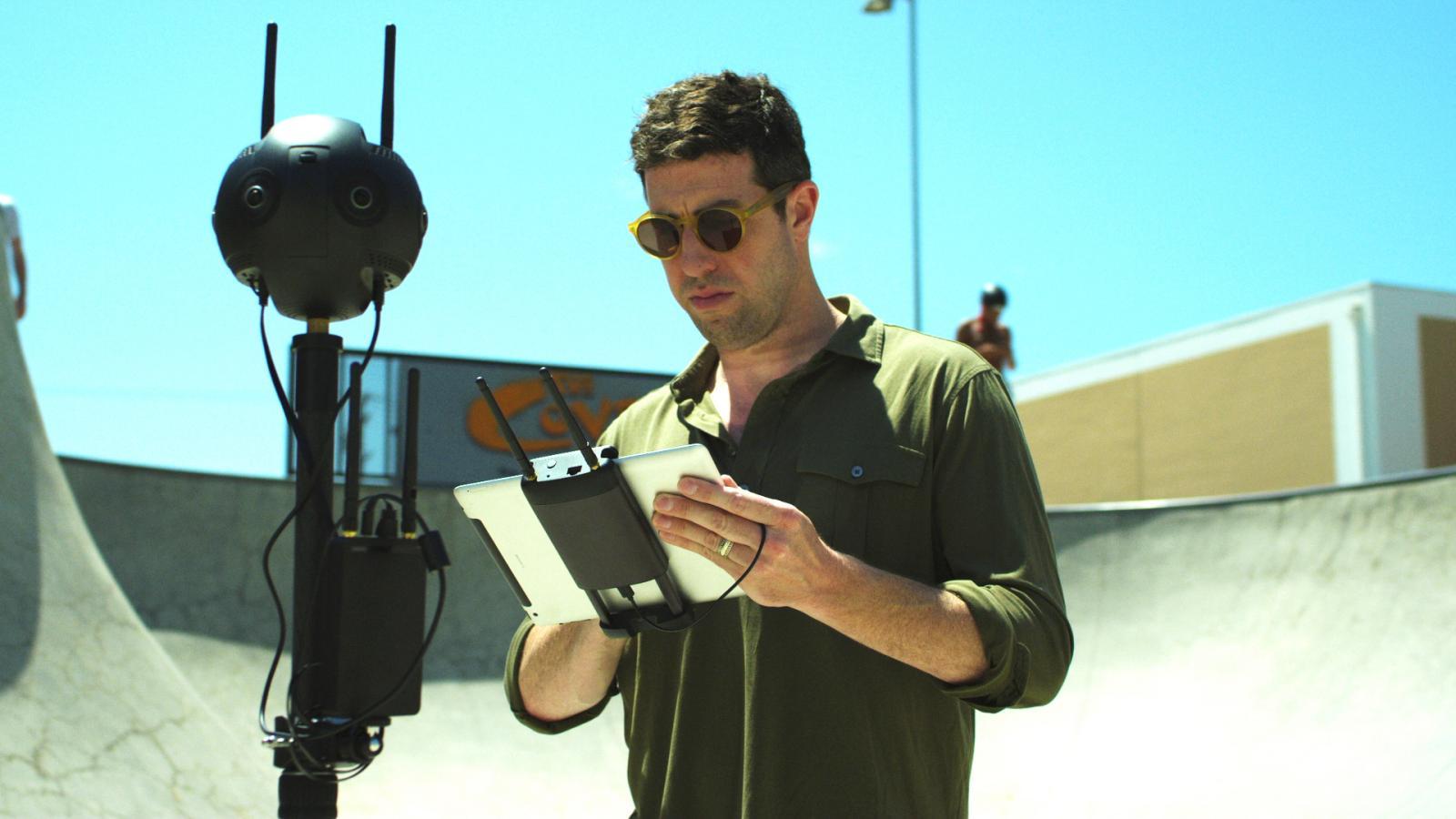 There are times, however, when you have to take things, and the camera, into your own hands. And with 360-degree content, the slightest jarring jitter can cause many a viewer untold discomfort. Insta360's proprietary FlowState stabilization system swoops in to save the day with an ultra-precise nine-axis gyro that makes it look like you shot the 360-degree video using a gimbal but with no extra gear needed.
In between capturing and processing lies the post-processing. And while you may have to use something like Adobe Premiere Pro for that, Insta360 isn't leaving you empty-handed. Its integration with the software lets you work on a low-res proxy version of recorded content so as not to bog you or you computer down with heavy files. But when it's time to finally export, Insta360's algorithms jump into action to apply the same stitches, edits, and modifications on the full-quality hi-res footage.
But what if you want to go live instead? With the Insta360 Pro 2, you can have the best of both worlds. You can stream in 4K, the max most VR headsets and platforms support, while still saving a full-quality 8K footage for later editing. The 6 microSD card slots, one per camera, make sure you won't run out of space that easily.
The new Insta360 Pro 2 VR camera covers every step of the process from recording to processing to streaming. All those features don't come cheap, of course. The camera, along with a Farsight transmitter and one battery, costs $4,999.95. Pre-orders are now available on the Insta360 Store, B&H Photo Video, and select retailers worldwide. To help sweeten the deal, each Pro 2 purchase includes a 3-month license for Mistika VR Professional Edition (worth $236) and a 3-month subscription to Blend Media's 360 Stories Pro (worth $745).