Microsoft 365 Copilot Confirmed, Bringing AI To Word, PowerPoint, Teams, And Excel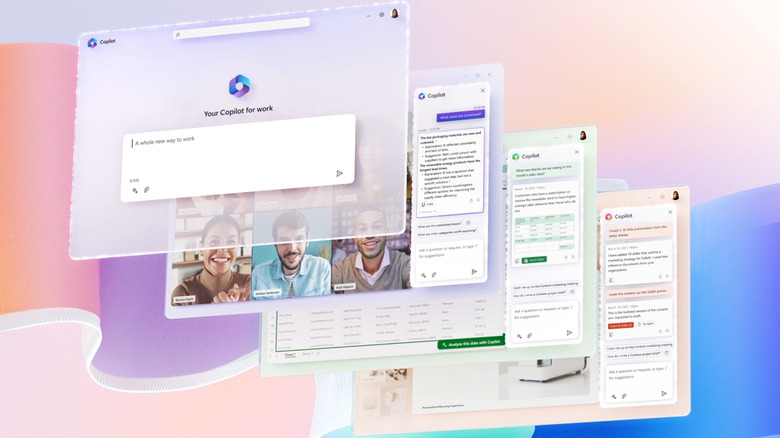 Microsoft
Today, Microsoft announced it was adding AI-powered functionality to its Office 365 productivity apps. The new functionality is titled "Microsoft 365 Copilot," and seeks to make the more arduous, tedious, or flat-out boring tasks of document creation a little easier with the help of artificial intelligence. Essentially, it uses a large language model (LLM) like the architecture behind apps like ChatGPT to automate tasks within Office 365, including generating entire presentations and Word documents from scratch. 
According to a Microsoft press release, the Copilot feature will be added to Word, PowerPoint, Excel, Outlook, Teams, and Power Platform. In addition, Microsoft is adding a new feature by the name of "Business Chat" that uses prompts from the user to streamline normally time-consuming tasks like updating various teams on what was discussed during meetings and email threads.
Copilot is currently in testing with commercial customers at the moment, but Microsoft has not yet released details on specific subscription plans as of yet. 
Using AI to make work easier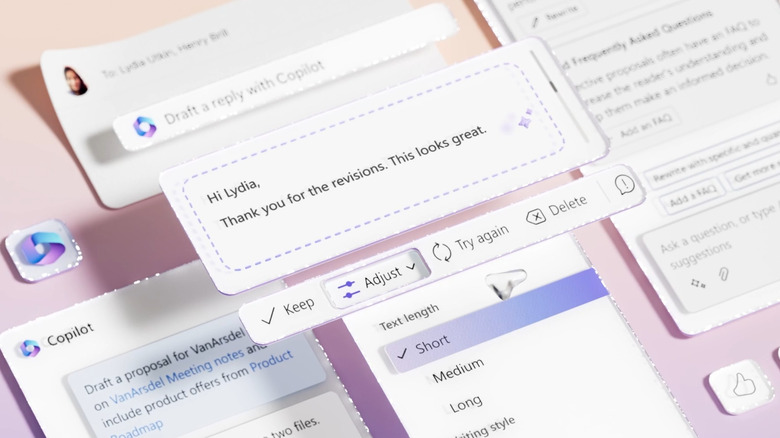 Microsoft
It's worth noting that, for all apps, Copilot use is optional. Users can chose to throw out everything the AI generates, or keep it and tweak it to whatever they want it to say. For Microsoft Word, Copilot can generate an entire document from scratch where the user can modify it as they wish, or it can offer editing help along the way. In the PowerPoint Application, the AI is capable of making an entire presentation based on a prompt given to Copilot.
Copilot will be utilized in Outlook to make the inbox less cluttered and disorganized. Using Excel with Copilot functionality can streamline data visualizations and find trends in spreadsheets. Meetings can be summarized in Teams with the new AI functionality.
In an effort to assuage the data-security/robot-overlord-related fears of its customers, Microsoft also stated that its language models are trained using large language models, and not the user's specific individual data. No public release date has been provided for Copilot at this time, but details on licensing and/or subscriptions "will be shared soon."